Looking for the perfect gift for that hockey fan on your list? Hockey fanatics will enjoy skating into action with their own PLAYMOBIL NHL Hockey Arena.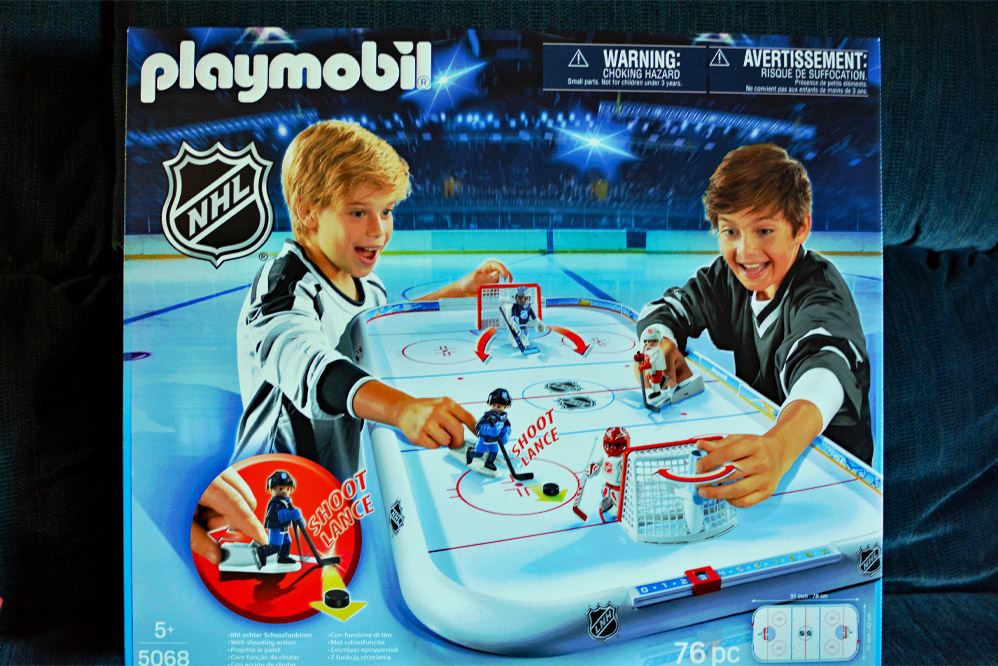 Right now our lives revolve around hockey, not just with my kids playing it, but watching it as well.  Between games and practices for two kids I spend majority my afternoons at the arena. If we're not at our home arena on the weekends then we're spending it  traveling to different towns for games and tournaments, just this past Saturday we spent 5 hours on the road traveling to two different games.
I always pictured my youngest son playing hockey as he became obsessed with the Bruins at just 2 years old. He had two Bruins shirts in particular that he wanted to wear 24/7. I was constantly having to wash his Bruins hoodie and he would have a meltdown if he couldn't wear it, often digging through the dirty laundry in search of it.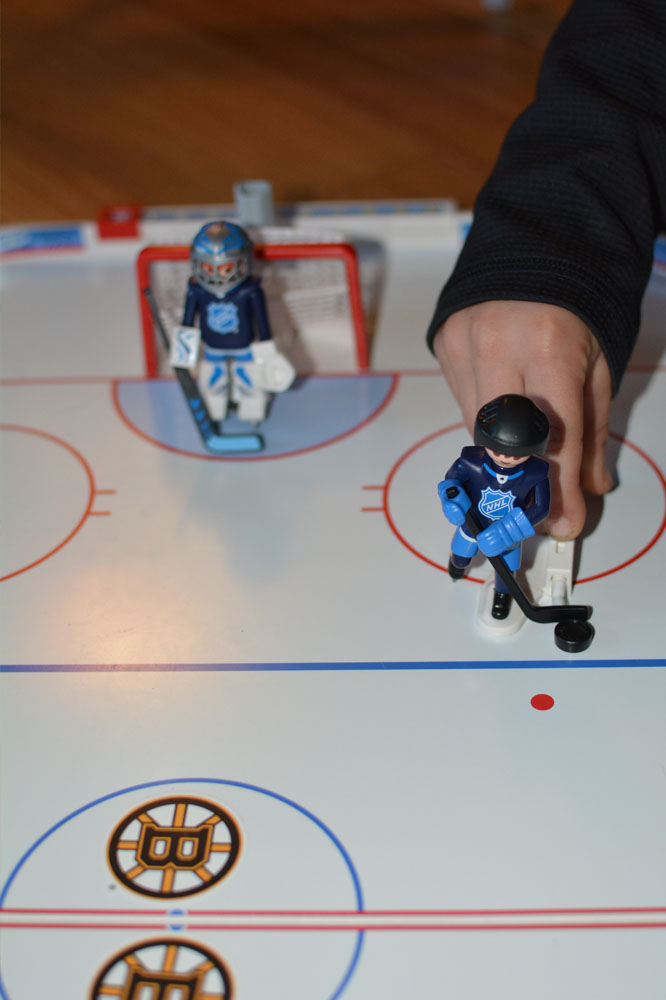 He was a natural when it came to getting on the ice, and is now in his 3rd year playing hockey. Being a hockey fanatic, I knew he would enjoy the new PLAYMOBIL's NHL Hockey Arena, especially since he could customize it with the Bruins logo.
Create your own hockey match with the NHL Hockey Arena.
The 2016–17 NHL season kicked off a few weeks ago, marking the 100th season of operation of the National Hockey League. There's no better way to celebrate 100 years then by creating your own hockey match with the PLAYMOBIL's new NHL Hockey Arena. Four NHL players are included which allows for hockey action with friends, and additional players are available to purchase separately.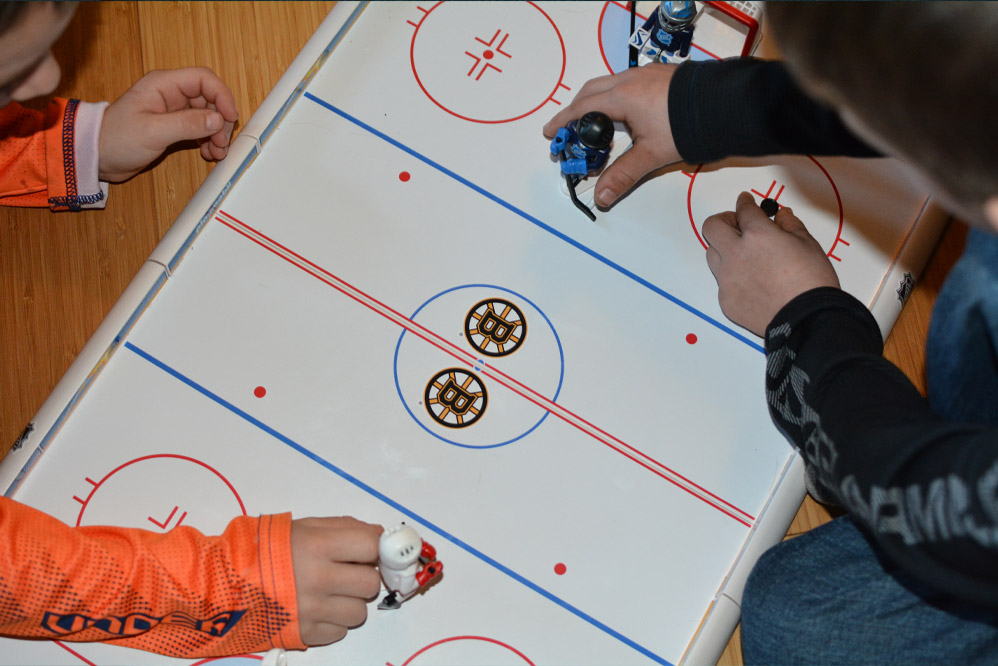 The NHL Hockey Arena provides kids with interactive and imaginative play. The players each have moveable arms and hockey sticks to shoot the puck. This hockey arena is perfect for fans of any NHL team as it can be customized with the included team stickers.
Whats included:
Rink
Four NHL players (includes 2 goalies)
Four hockey pucks
Game play rules booklet
Player number decals
Logo decals for all 30 NHL teams
Score-keeping slide rule
Player accessories- helmets, sticks, goalie pads, ect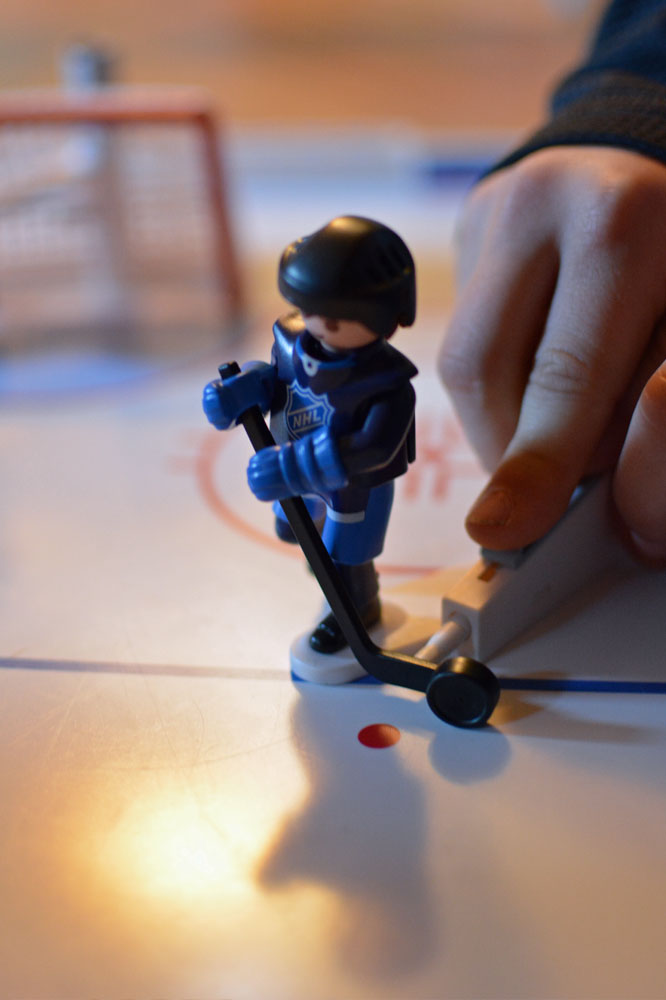 Pull back the lever to swing the stick and shoot the puck down the rink towards the opposing goal.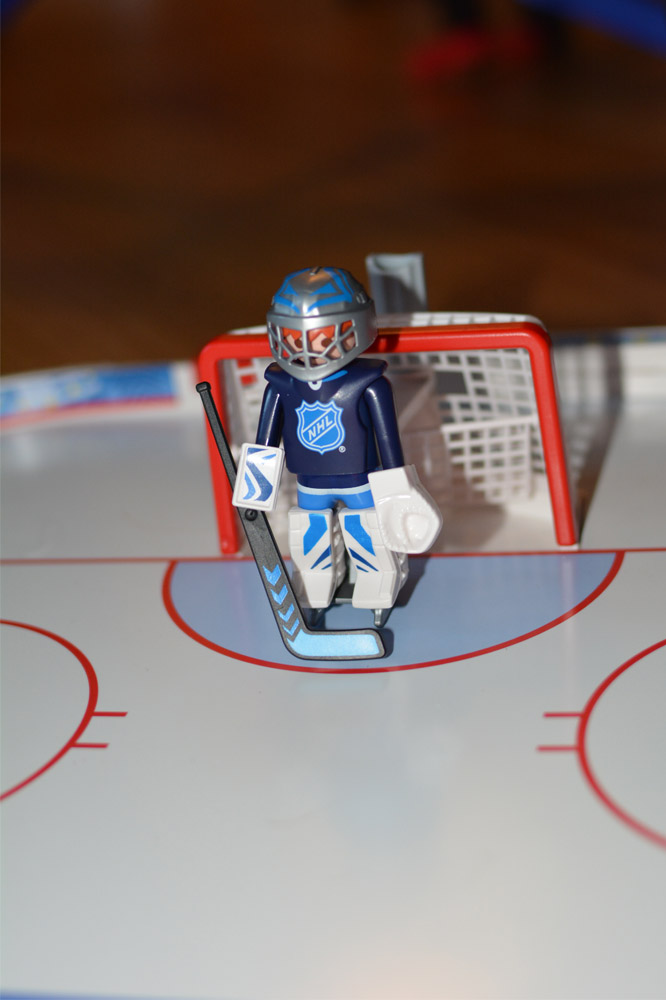 Attach the goalie to the goal, then use the joystick to maneuver the goalie from side to side for some game-saving blocks.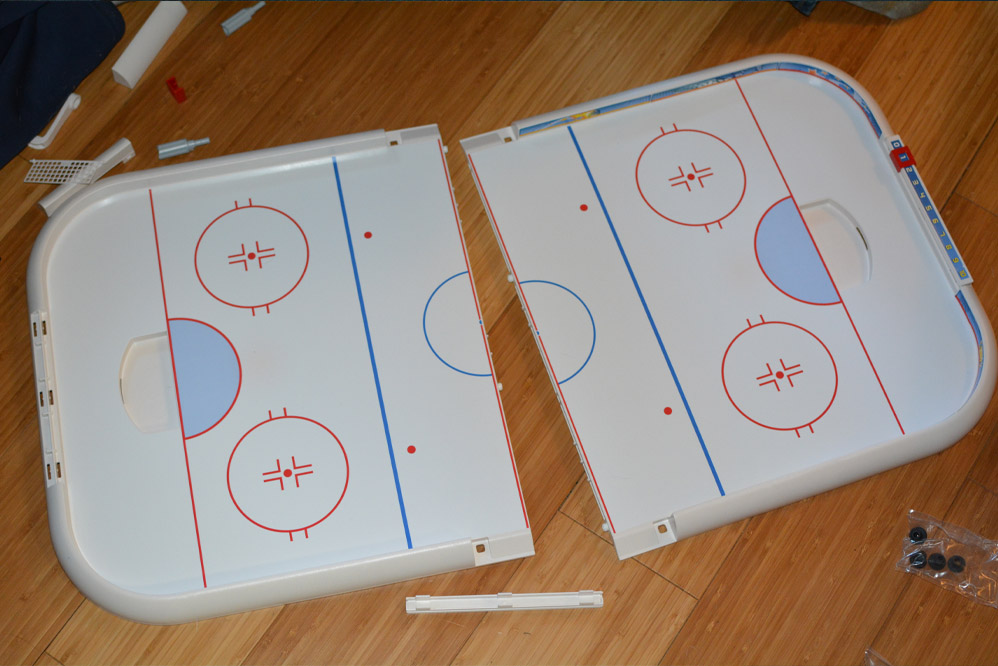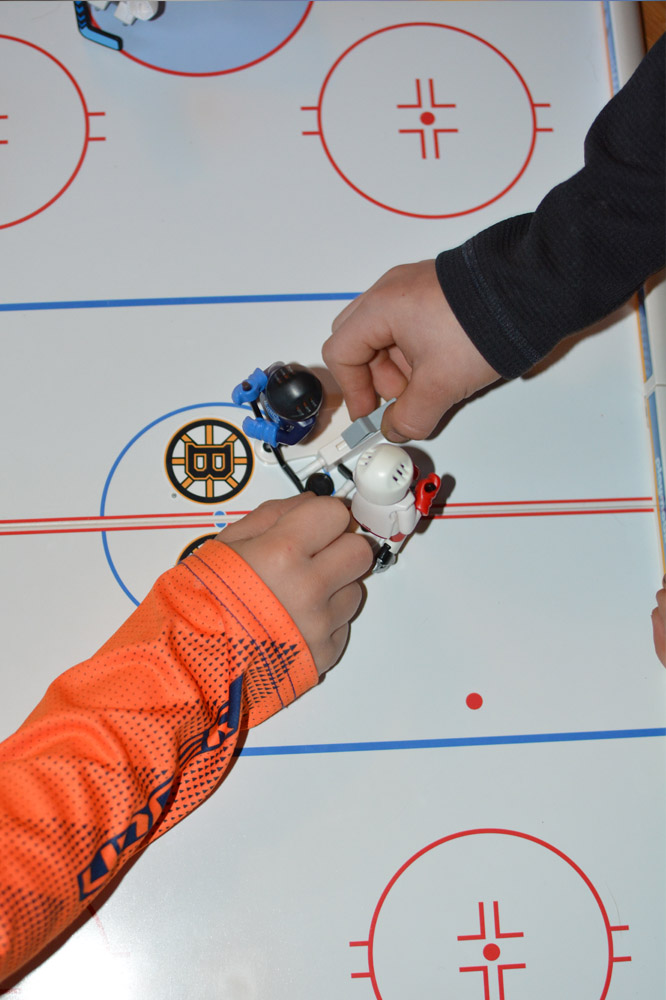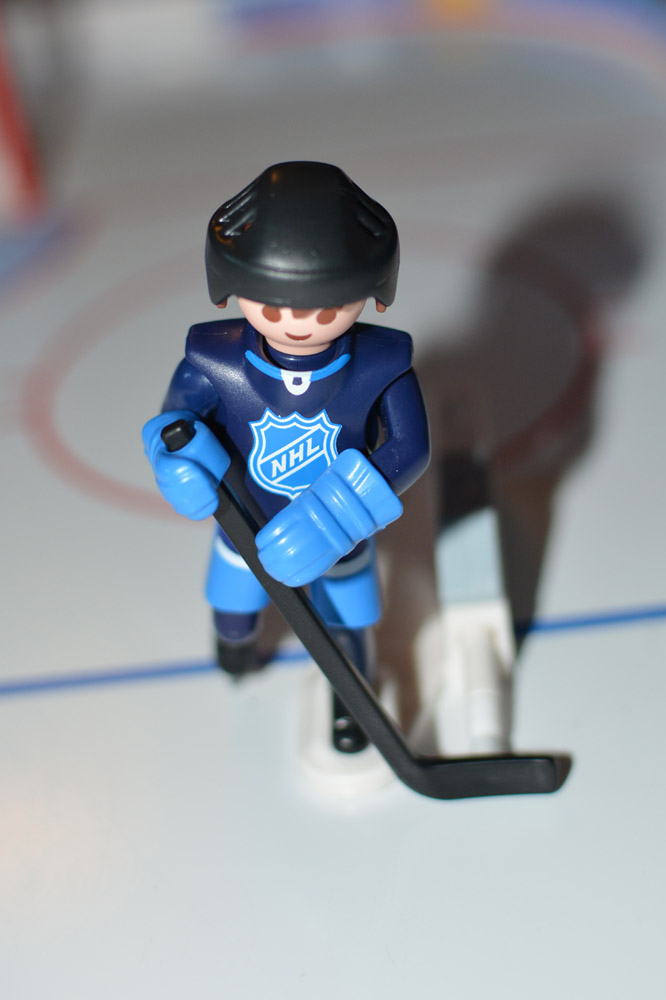 Product, information and giveaway prize provided by client. All opinions are my own personal and honest thoughts. By entering this giveaway you agree to the Giveaway Rules. This giveaway will end on November 20, 2016 at 11:59pm EST. The winner will be chosen via Rafflecopter. The winner will have 24 hours to respond or a new winner will be selected. You must be 18 years or older. Open to U.S. residents only. No P.O. Boxes.