It's no surprise that my children love McDonald's Chicken McNuggets. If they had to choose one place for lunch or dinner their #1 answer is almost guaranteed to be McDonald's.  Being that the McNuggets are an overwhelming fan favorite, I knew my children and the neighborhood kids would enjoy an end of the summer party complete with Happy Meals thanks to McDonald's.
Goodbye Summer, Hello New Chicken McNuggets!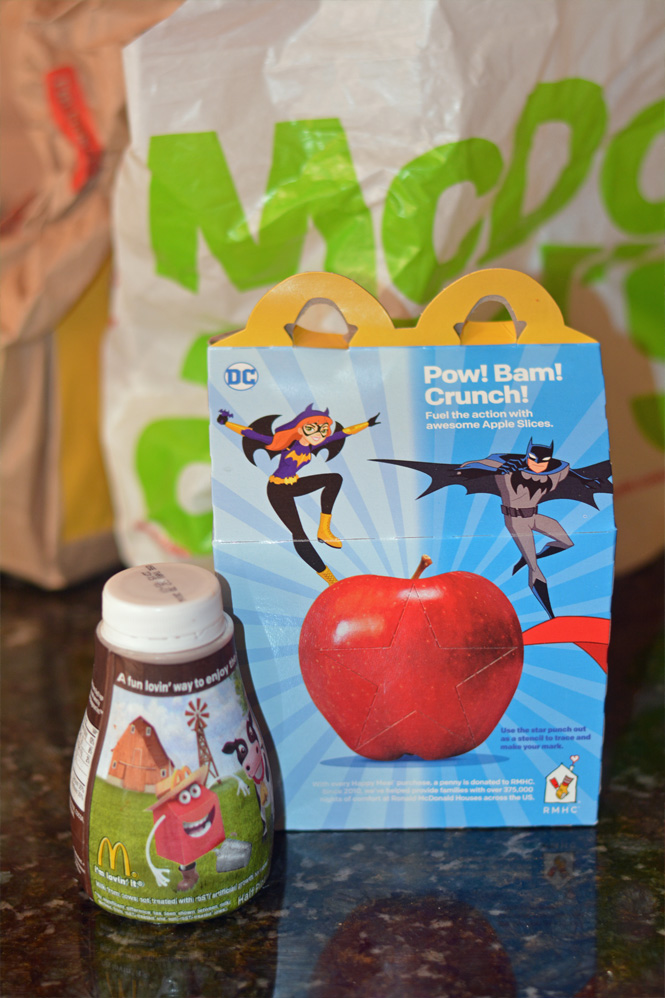 Thank-you to McDonald's for providing Happy Meals for our party!
We just moved into our house a few months ago, but the kids have adjusted well to the new neighborhood and have already become best friends with all of the kids on the street. On an average day there's between 5-10 kids hanging out in our yard, which I love. I've always wished for a neighborhood full of kids growing up, and I'm beyond blessed that I am able to give that to my children. We're lucky to be surrounded by such a great group of kids, they all get along so well and enjoy playing outside and riding bikes all afternoon.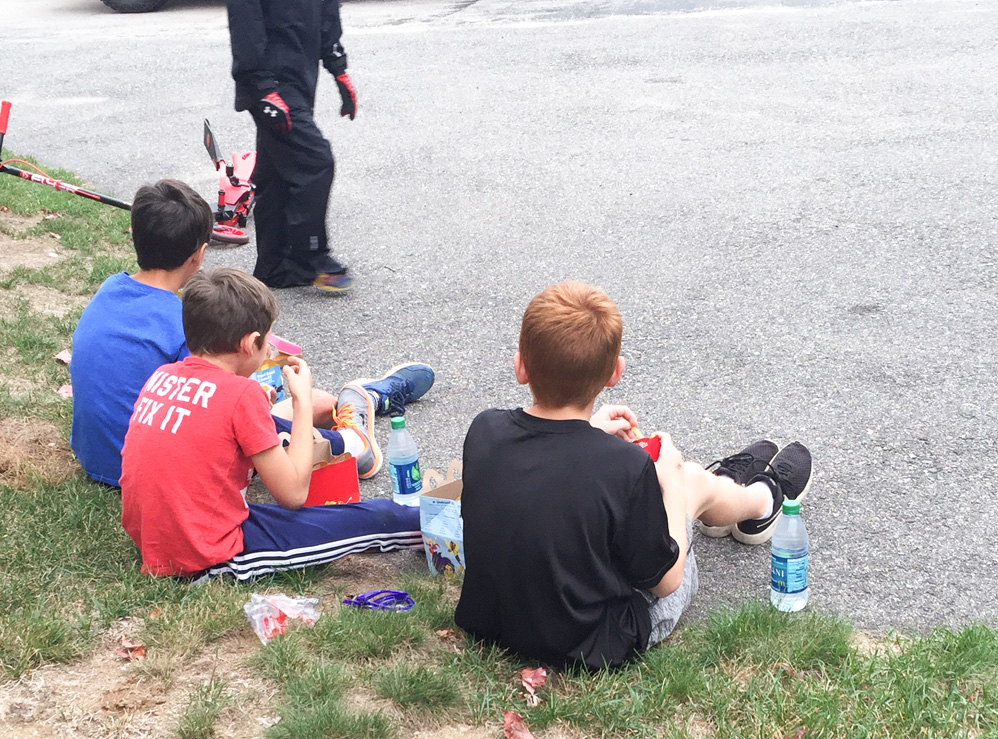 Word got around quick once I left the house to pick up the food and I arrived home to a driveway full of kids anxiously waiting for me. I planned to set up the Happy Meals, drinks, and condiments neatly on the picnic tables in the backyard but the kids had other plans and were completely happy sitting right in the driveway and yard.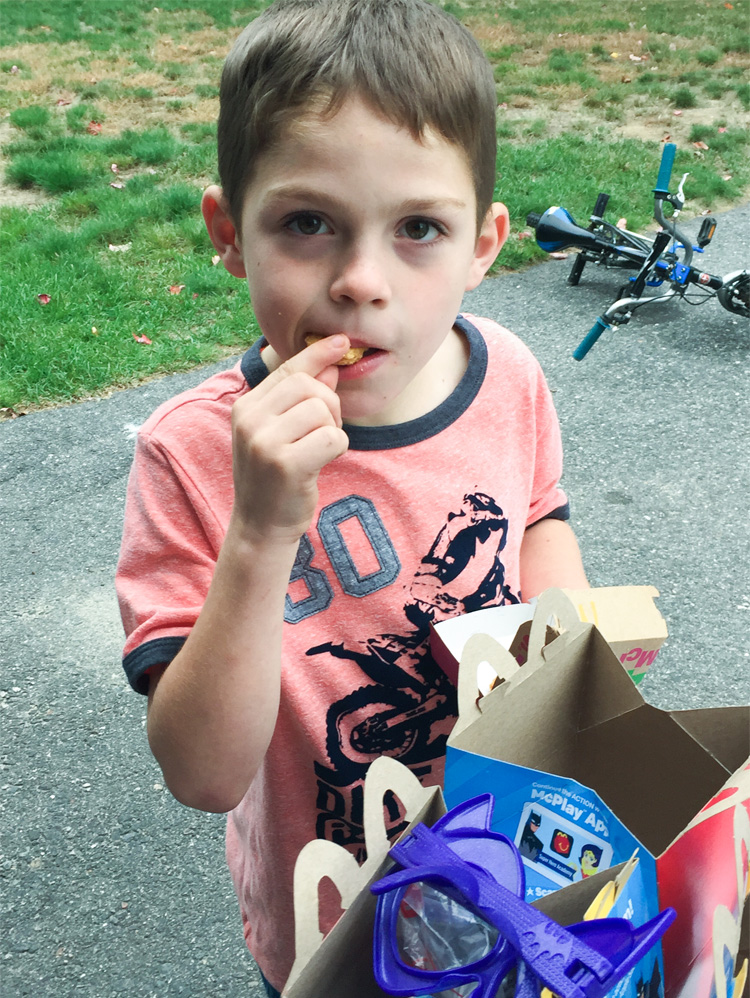 As a mother of three boys, I strive to give them the best experience possible which is why I'm happy to see that McDonald's Chicken McNuggets are now made without the use of artificial preservatives, flavors and colors. The chicken used in all McDonald's food including the McNuggets are no longer raised with antibiotics and are made with 100% white meat.

Connect with McDEasternNE on Twitter & Instagram.
Have you tried the new McDonald's Chicken McNuggets?