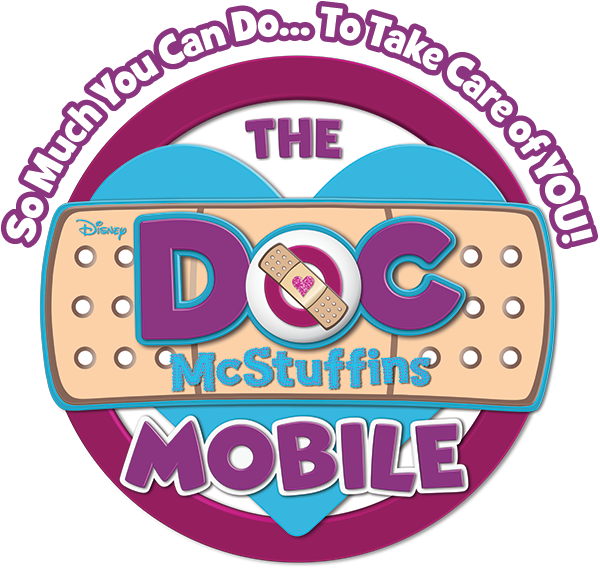 Tyler has been asking to go to the Zoo for the last couple of weeks so when I heard that the Disney Junior Doc McStuffins Mobile Tour was stopping by the Franklin Park Zoo in Boston I knew it would be the perfect time to go.
We arrived at the Franklin Park Zoo a little after 11 am, 30 minutes after it opened and parking was crazy, I couldn't believe there were so many people and cars, last time we went we found a spot right away and close but this time we had to walk about a mile. But then again it was a weekend, in the summer, and the Doc Mobile was in town! Upon arriving we received our media access wristbands and headed over to check out the activities. I couldn't believe the line, there were so many Doc McStuffins fans and I hear the wait was 2-3 hours! So if you plan to attend future dates, I would show up early, as the line got longer and longer throughout the day.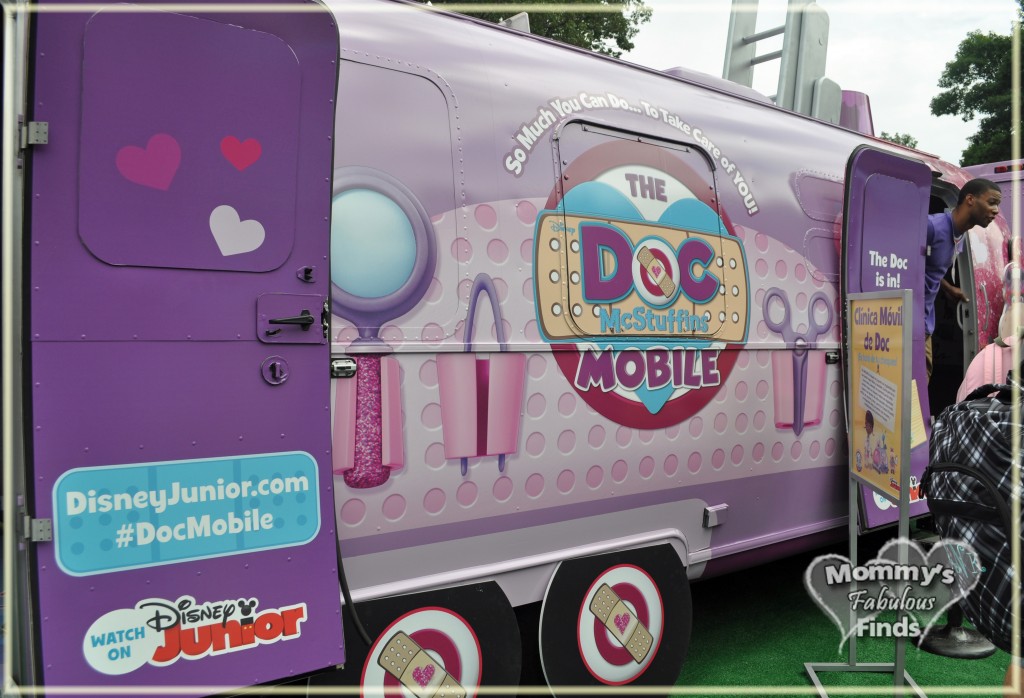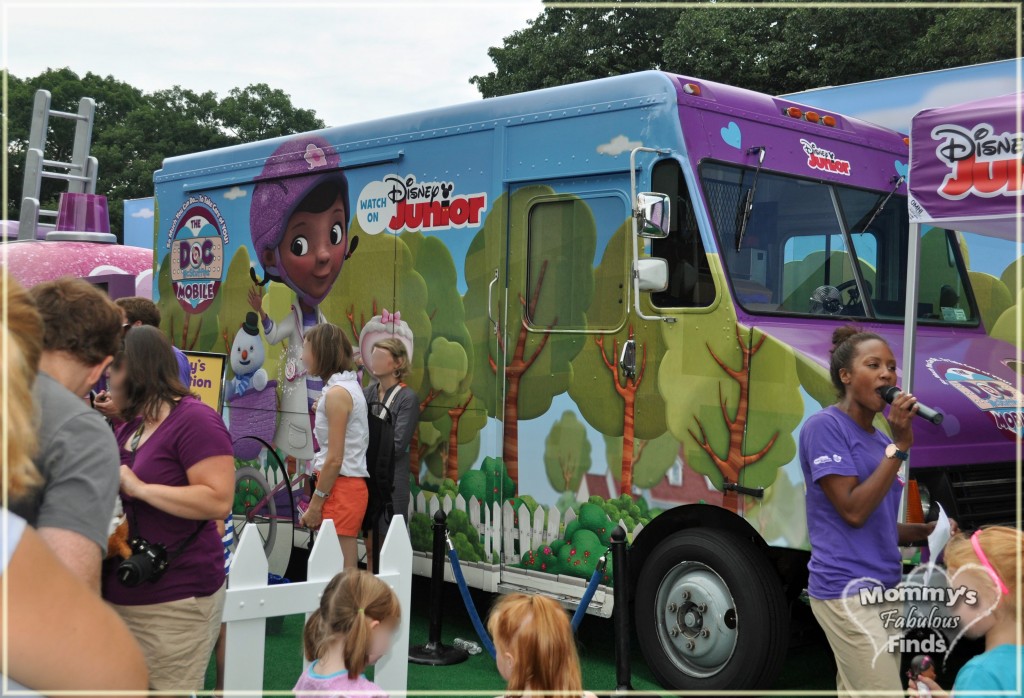 Tyler and Jacob both had a great time participating in Doc activities focused on healthy living and well-being. There were a number of different areas that the children could go through. First they got to interact with a Doc McStuffins game on the iPad, both Jacob and Tyler enjoyed trying to collect all of the fruit and veggies, while intentionally missing the cupcakes and sweets.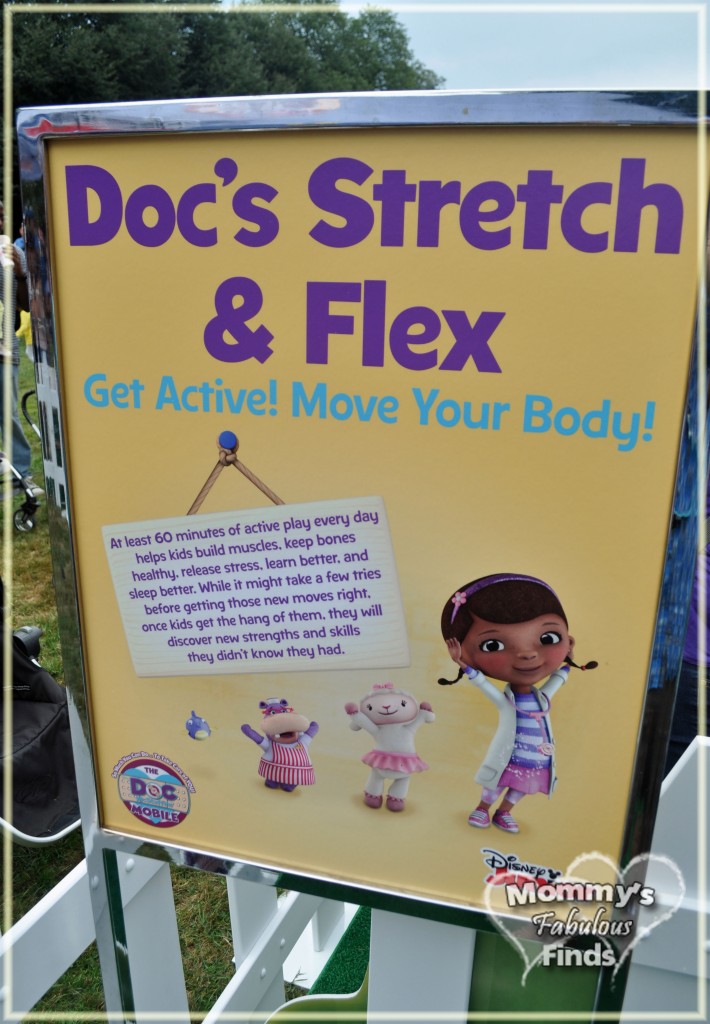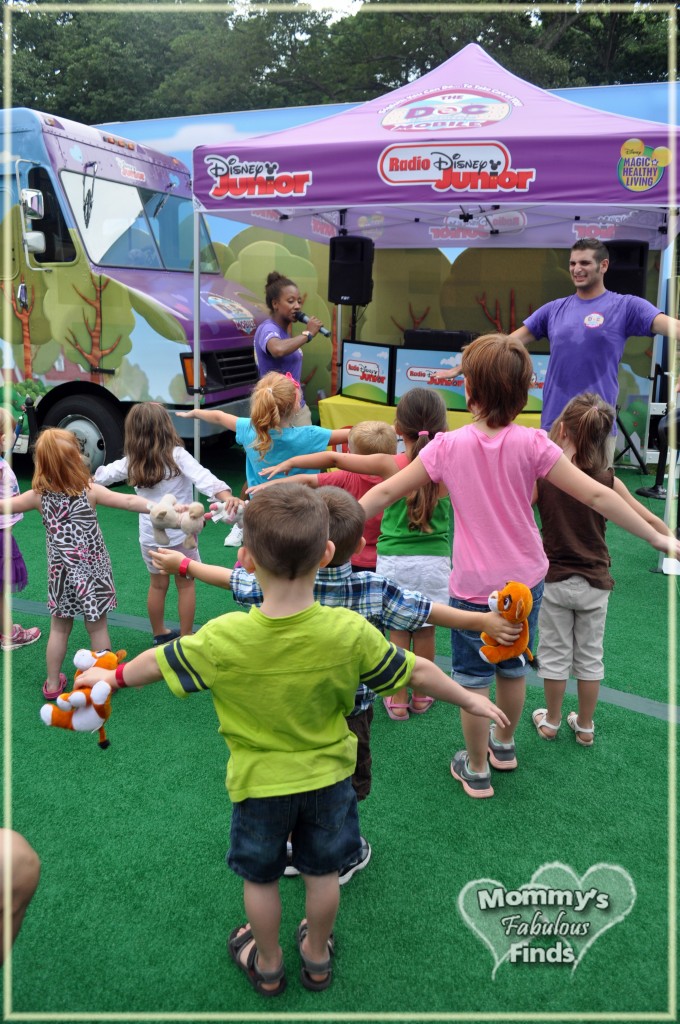 Next, they danced and sang with Radio Disney Junior, singing songs about healthy eating, brushing their teeth, and staying hydrated.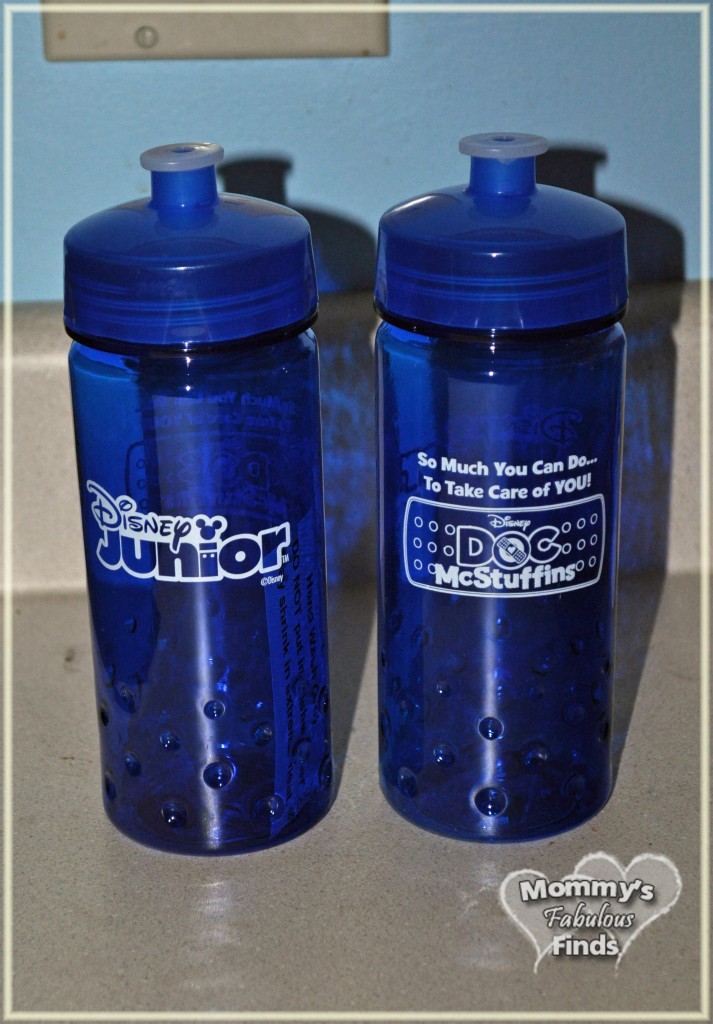 The next section was all about staying hydrated and they got to fill up the buckets with water to hydrate Lenny. Each of the boys were also given a water bottles to help stay hydrated..
After the singing & dancing and playing with the water table, it was time to sit down and color a place mat while learning about healthy eating habits. In addition to crayons there were also a number of stickers that you could place in the different food groups including Fruits, Grains, Vegetables, Protein, and Dairy.
Next, it was time to put on the lab coat & stethoscope, head into the Doc Mobile and give the animals/toy a check-up. This was Jacob & Tyler's favorite part, they loved being the Doctor and the giving their tiger's check-ups. While Jacob's tiger got weighed and his eyes checked, Tyler's tiger got his height checked, his heart beat listened too, and was given a shot – but he was brave and didn't cry.
After the  Tiger's got their check-ups it was time for the Doctors to head outside and get their picture taken by Disney Junior. We were given a picture to take home and you could also head over and enter your email address on the iPad to have it emailed to you or to share on social media.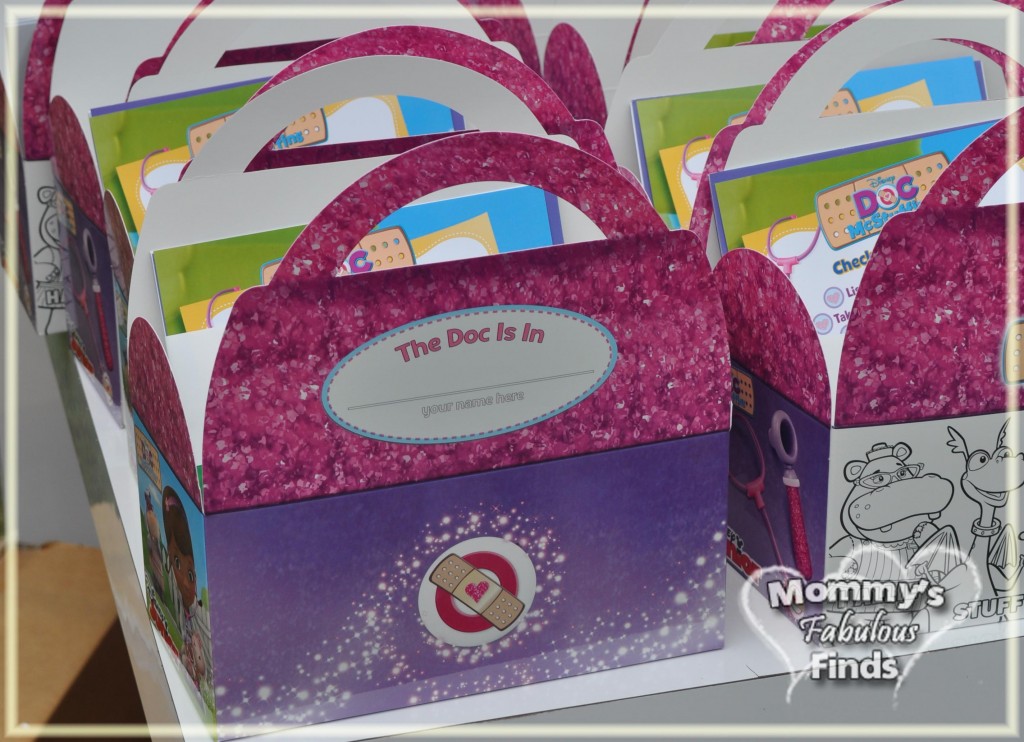 At the end the boys also received a Doc McStuffins goodie bag  = which they were quite excited about. Although Doc McStuffins herself was not available at the Boston event, she will be in select cities including New York, D.C., San Antonio and LA.
Follow The Doc Mobile tour route on Disney Junior's Facebook page and on Twitter at @DisneyJuniorUSA #DocMobile
For more information about the Doc Mobile and to see tour stops, visit DisneyJunior.com/DocMobile
Season two of "Doc McStuffins" premieres  FRIDAY, SEPTEMBER 6 on DisneyChannel (10:00 a.m., ET/PT) and Disney Junior (4:00 p.m., ET/PT).
Disclosure: Our family received zoo admission and media access. All opinions are my own personal and honest thoughts.