Although summer is almost over, there's still time to book your family getaway to Great Wolf Lodge and get in one last trip before the school year begins!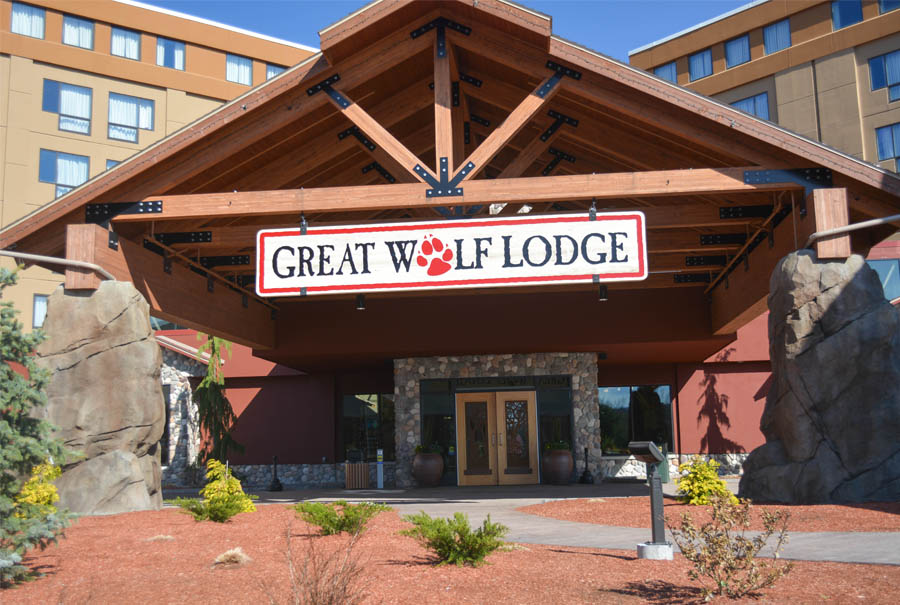 *Activities, lunch, & media rate provided.
Last week the kids and I were invited to a Day of Play at Great Wolf Lodge New England in honor of National Happiness Day, and the kids could not have been more excited. Known for their 84-degree water park, the lodge also boosts various other activities and attractions including bowling, mini-golf, ropes course, climbing wall, arts & crafts, & more. With summer winding down, it was a great way to spend some time as a family before the older kids headed back to school.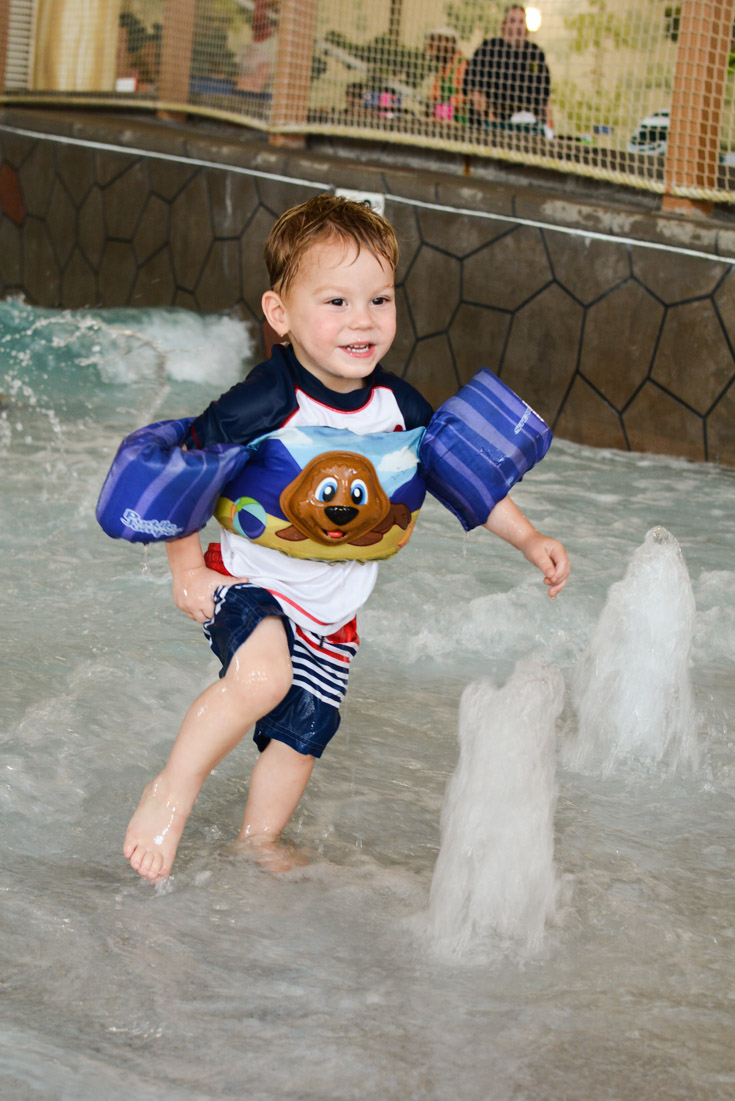 With a 10, 8 and 2 year old I sometimes find it hard to plan a trip that has activities for the older kids to enjoy but also has activities to keep the toddler entertained. Great Wolf Lodge is one family attraction that has something fun for all age ranges, toddlers, preschoolers, tweens and teens.  With life guards at every water attraction and constantly scanning the water I had peace of mind letting the older kids go on the slides & in the wave pool while I stayed in the kiddie area.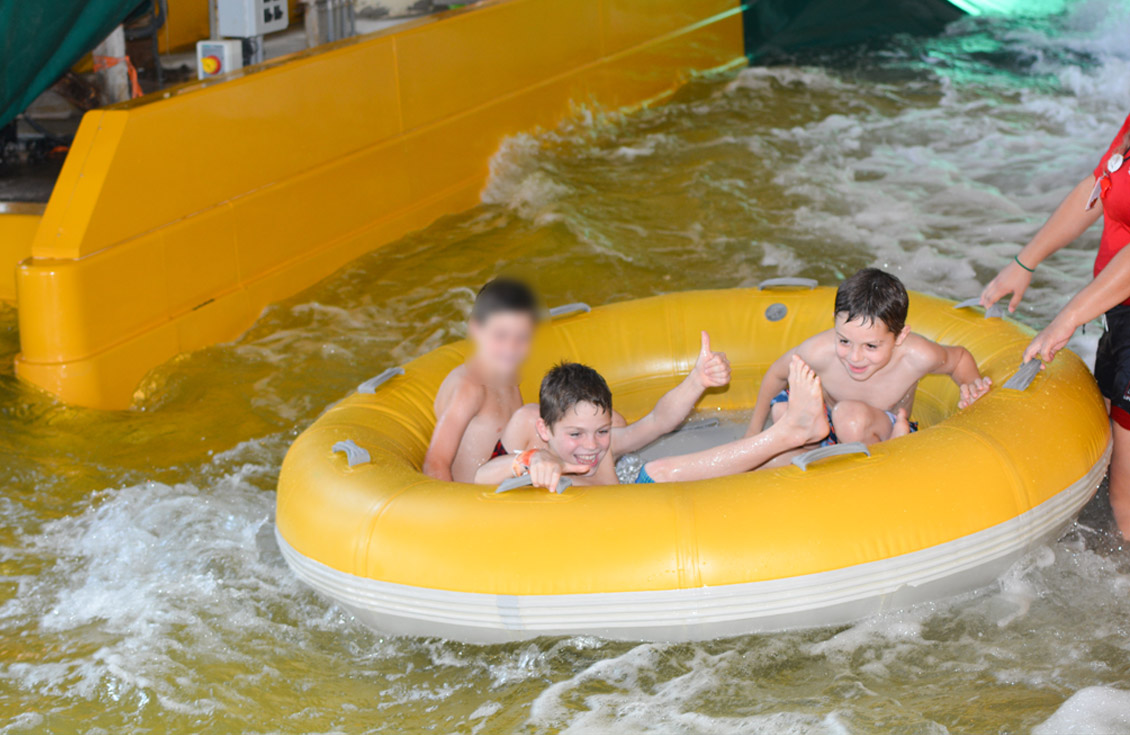 My 2 year old had the time of his life in the water park. While the older kids went on the bigger water slides, lazy river and wave pool, I spent most of the time going between Fort Mackenzie and Cub Paw Pool and Whooping Hollow with my toddler. Both areas are great for younger children, and he was able to climb up the stairs and go down the slides by himself. He loved the independence and acting like one of the "big kids." He is not one to take naps in a stroller, but he had so much fun and was worn out both days during our stay that he napped in his stroller, he didn't even fuss while the big kids were on the climbing wall and fell right to sleep!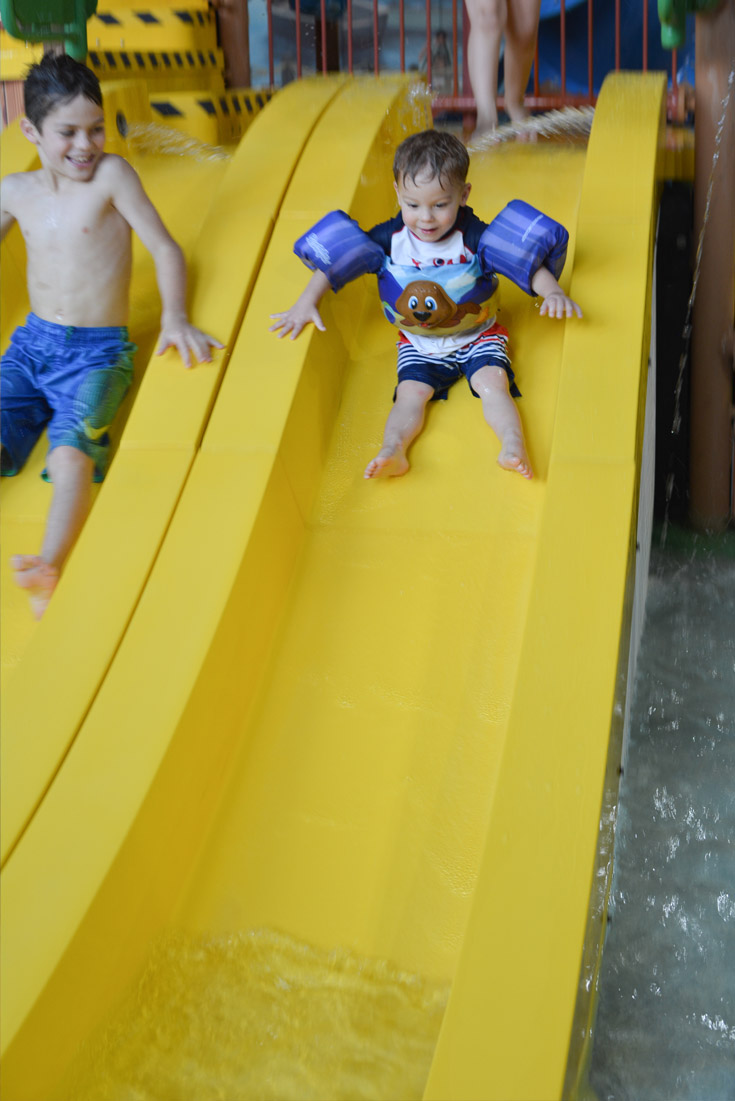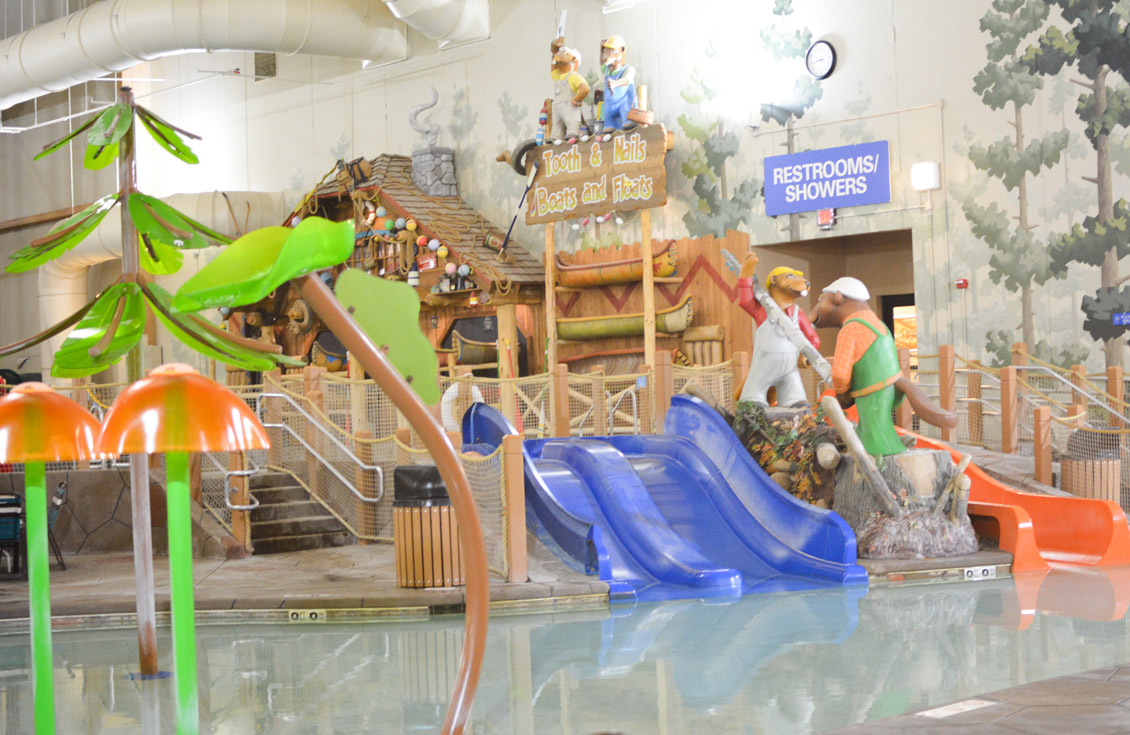 *If you have young children, bring along a lightweight stroller, they're perfect for rest/nap time while older kids play.
The family fun never ends at Great Wolf Lodge.
When you're ready to take a break from the water park, head on over to Howlin' Timbers Play Park for hours of dry play.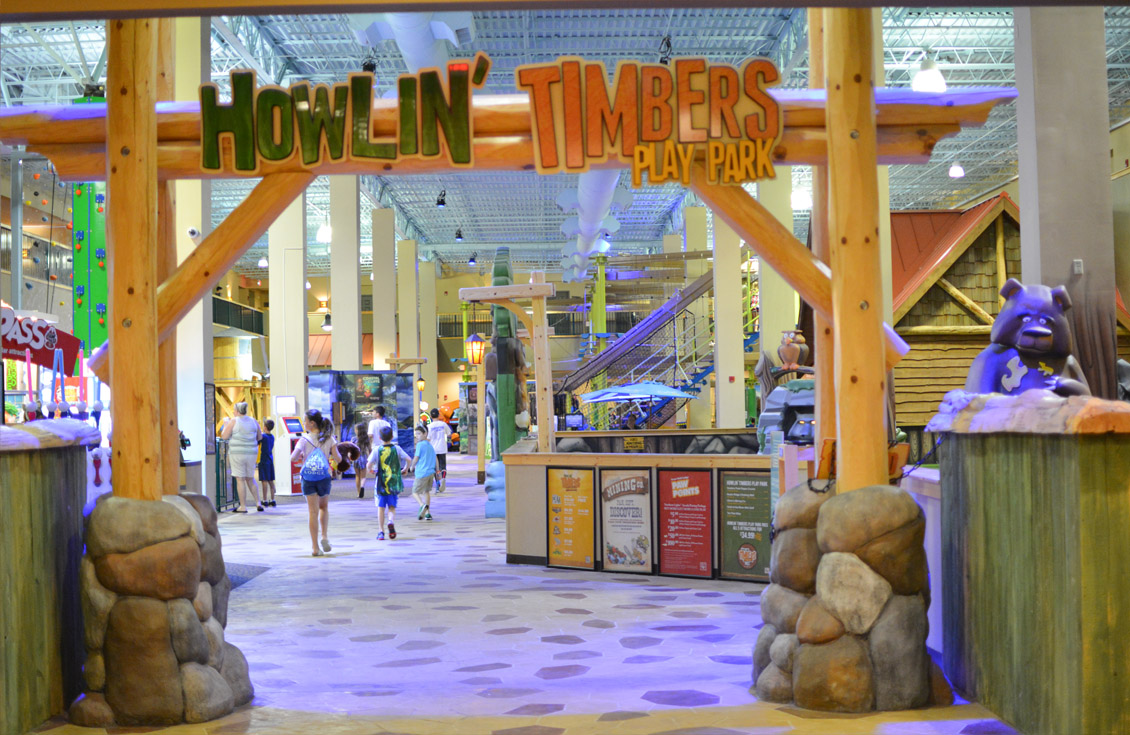 *TIP* If you're looking to participate in the dry play activities, I recommend purchasing a pass. Our favorite is the Howlin' Timbers Play Park Pass that includes the ropes course, mini golf, climbing wall, bowling, and Oliver's Mining Co. This pass cannot be purchased online and are only available in the Howlin' Timbers Play park area.
Howlin' Timbers Play Park:
Gear up for an aerial adventure on the Howlers Peak Ropes Course.  The ropes course is a fun and challenging experience for children as they maneuver through different obstacles, cross bridges, and balance on ropes while suspended 50 feet in the air in a climbing harness. There's even a mini ropes course for the younger members of your wolf pack.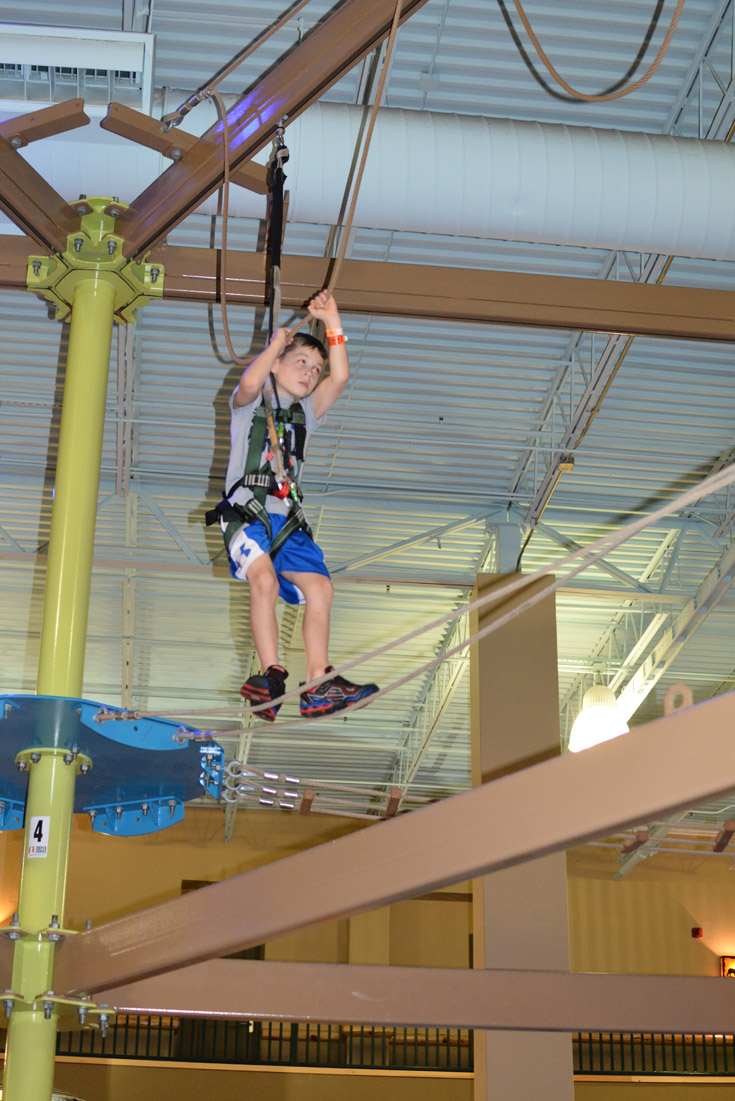 Rustic Ridge Climbing Wall is a favorite among the older kids. There are three different walls to choose from, one wall in particular is double sided, and of course we had to have a battle of the brothers as they both raced each other to see who could climb the fastest. In addition to the double sided rock climbing wall, the kids can also choose to be timed on the green wall. The competition lasts all day until 9:30pm and whoever is the fastest, wins a $10 Paw Points card. Scaling the wall in just 6 seconds Jonathan won a $10 paw points card the first night!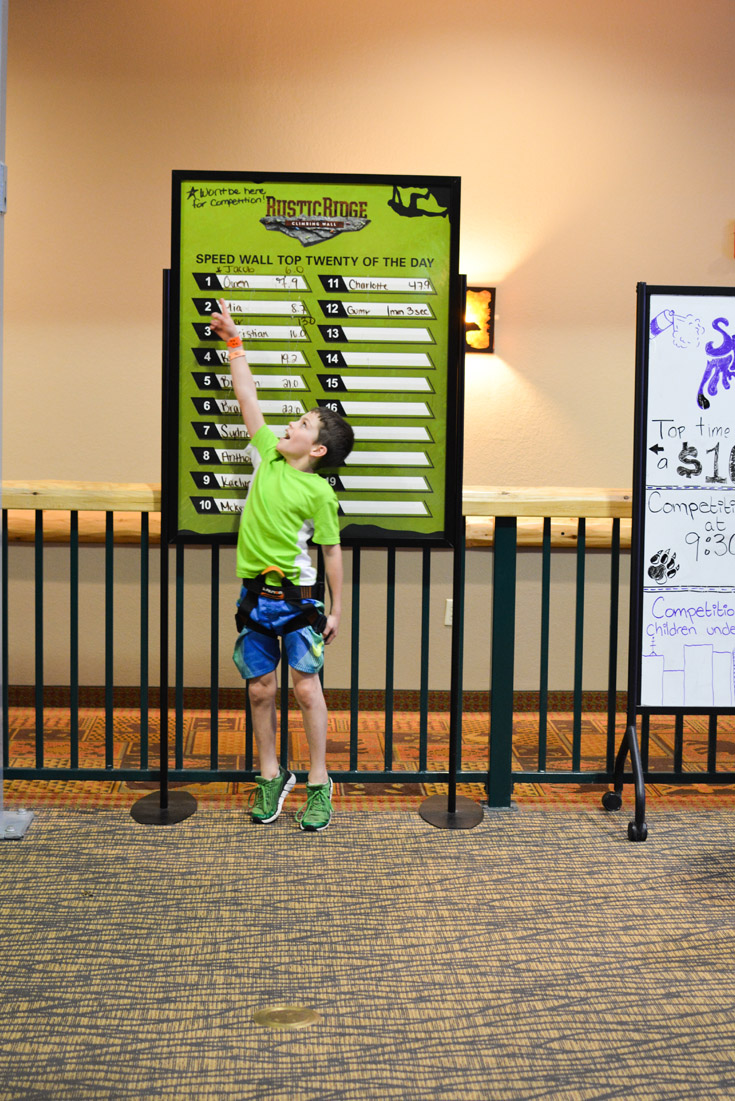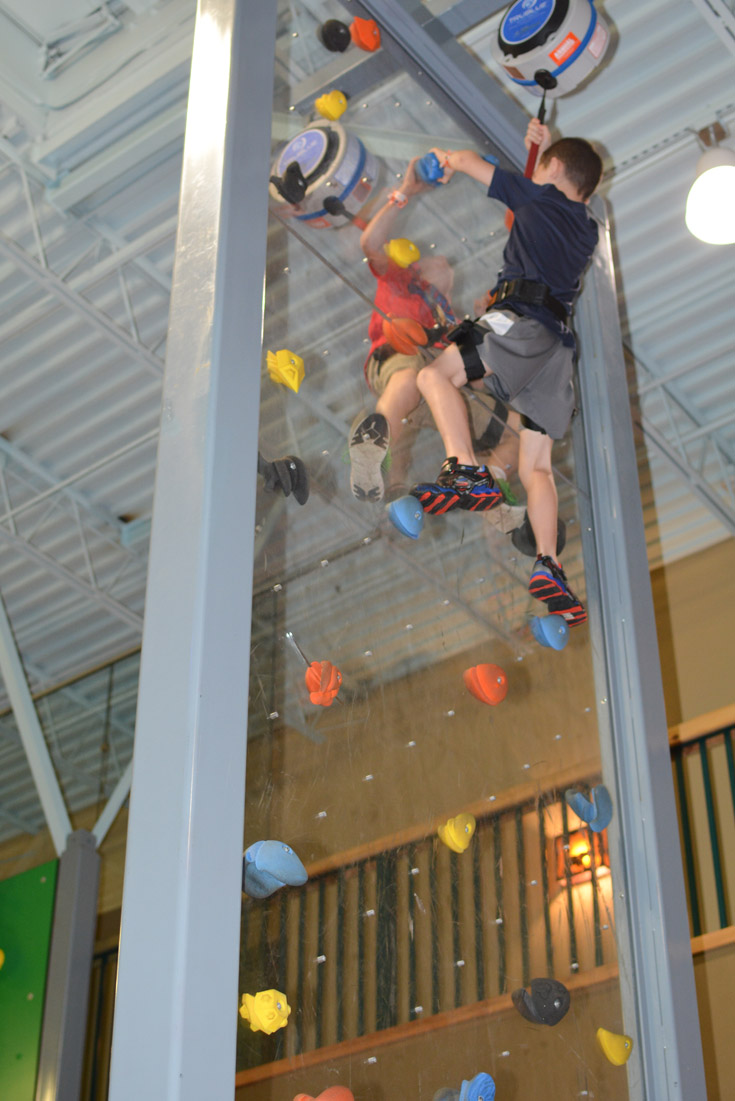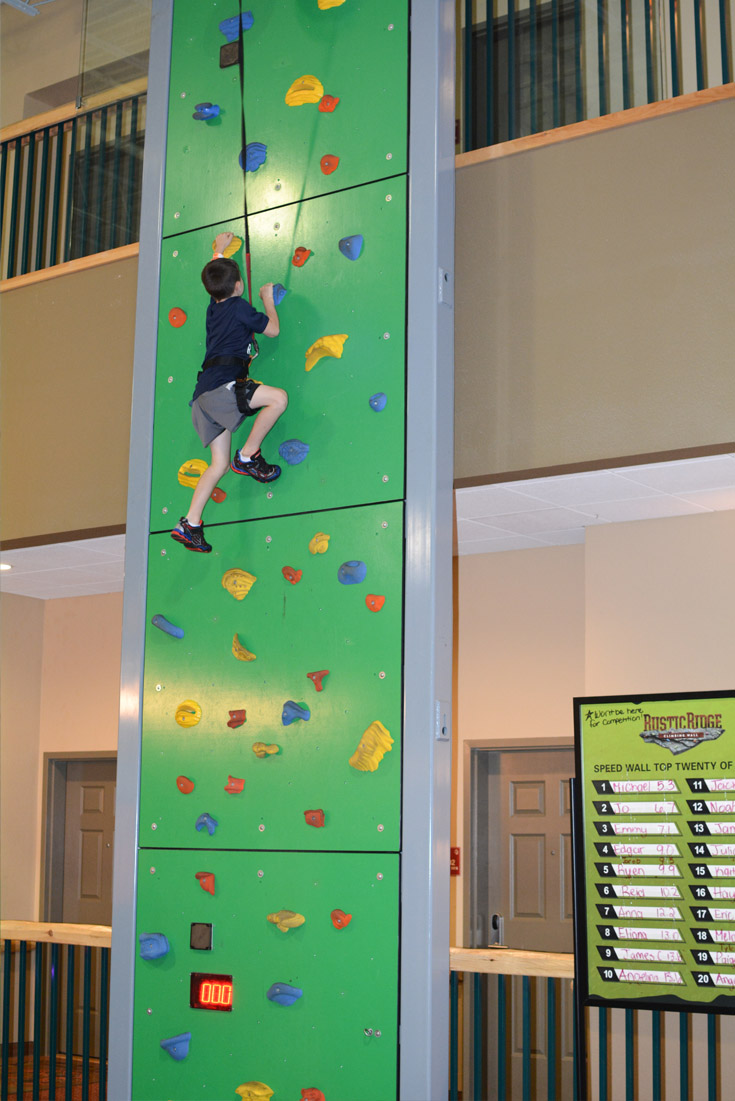 Play a game of
b
owling at
Ten Paw Alley.
With smaller balls, shorter lanes and  gutter guards, the whole family can enjoy a game of bowling even the toddlers.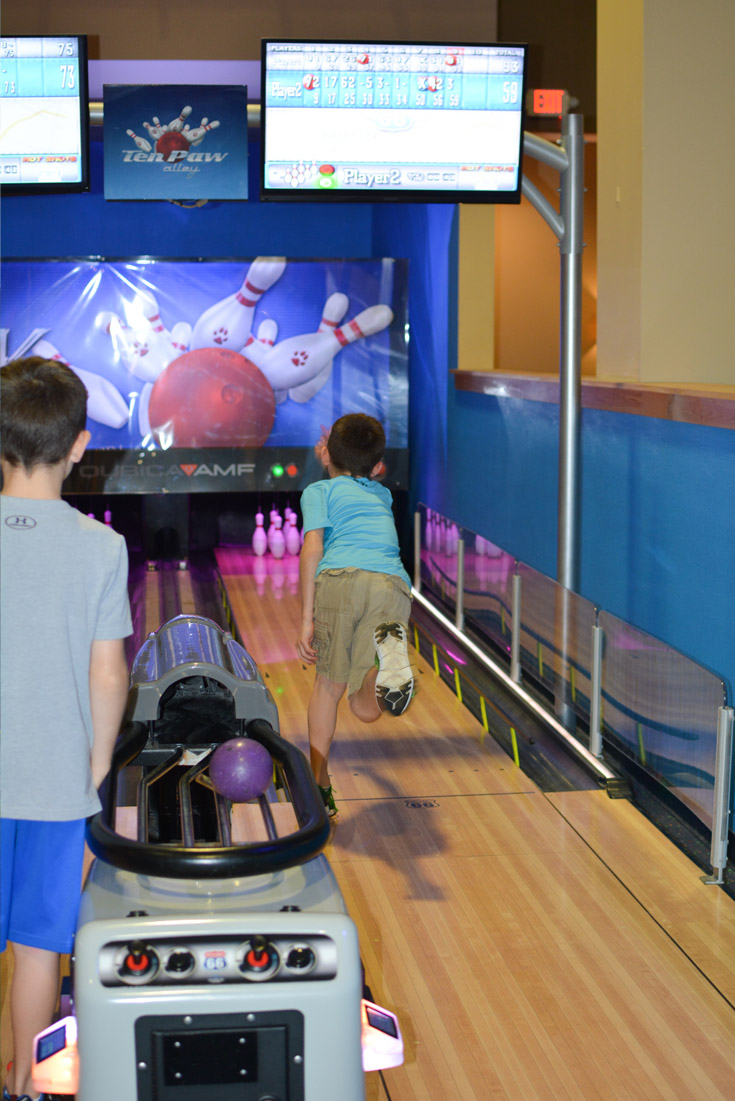 Pick out a bag of sand and discover what kind of gemstones and minerals are hidden inside at Oliver's Mining Co. Pan and sift through the sand, and take home your special discoveries in a keepsake bag along with a gemstone identification card.
No family vacation is complete without a game of mini-golf at Howl at the Moon Mini Golf.
There are also games and rides in the Howlin' Timbers Play Park so don't spend all of the Paw Points at the Northern Lights Arcade.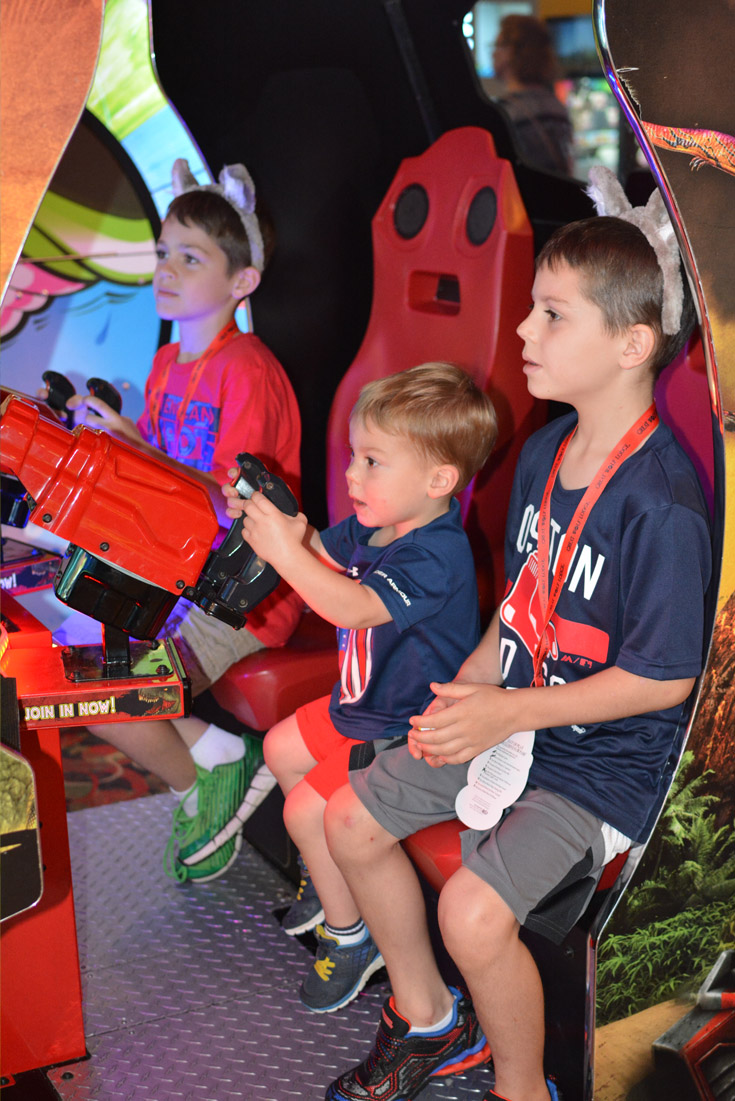 MagiQuest:
Take part in a magical scavenger hunt around Great Wolf Lodge with MagiQuest. Stop by the MagiQuest store to pick out your favorite wand and set out on your quest to befriend the Treetop Pixies, battle Charlock and defeat the Goblin King. There's also a variety of toppers you can purchase as well as cape, wand belt ect. The wand is yours to keep and you can hold onto it for future visits as your progress is saved and can be used to play over and over again. We saved our wands from our last visit and were able to complete the rest of the quests to become a Master Magi.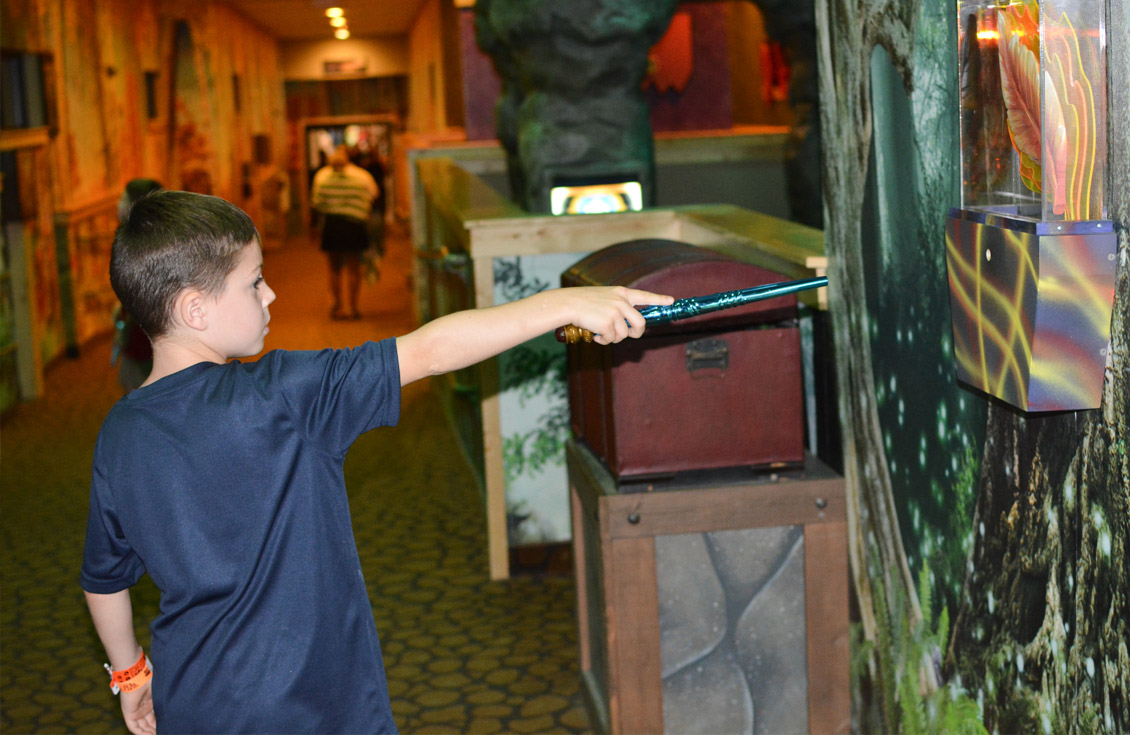 Note: this game is like a scavenger hunt as you have to find different objects around the 1st floor of Great Wolf Lodge to complete the quests. You can play as long as you'd like and take breaks in between as it does require a lot of back and forth and walking.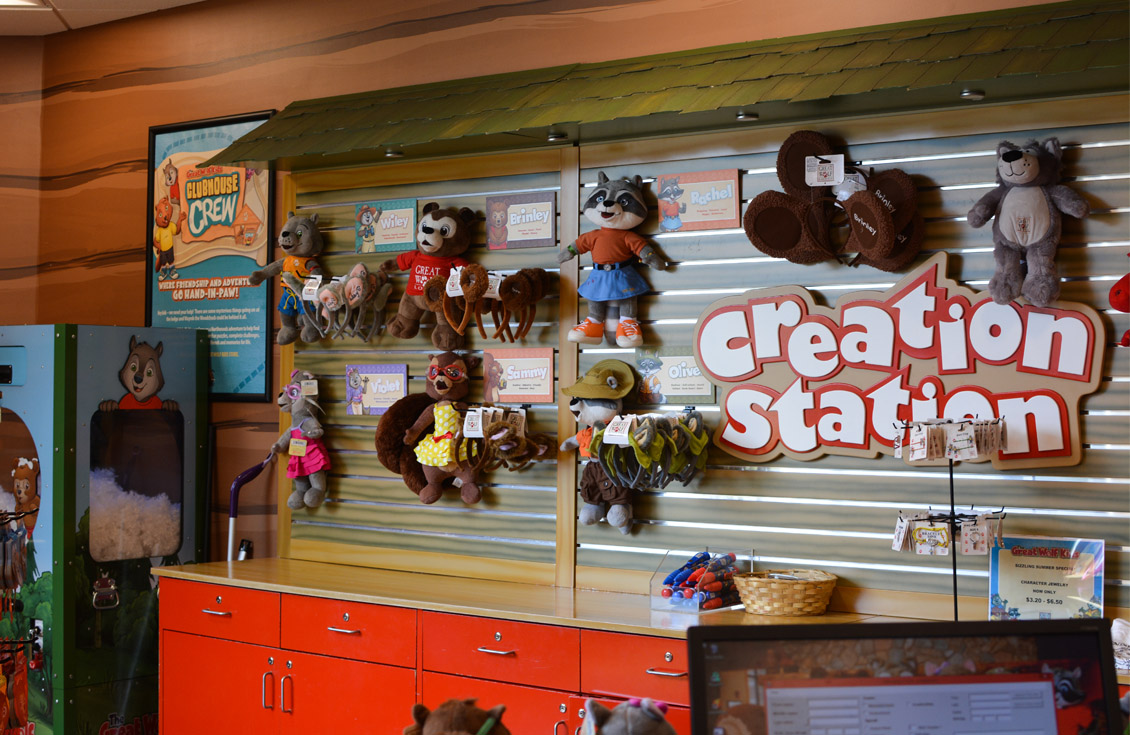 Creation Station:
The Creation Station is one of the few attractions that we have not done. Kids can choose their favorite Great Wolf Kids character and can even pick out outfits, costumes and accessories. Once the Great Wolf Kids character gets filled, take them on the Clubhouse Crew adventure though Great Wolf Lodge.
Activities:
During the day & evening stop by the lobby and take part in the free activities including art & crafts, face painting, character appearances, BINGO, story time and trivia. You will receive a schedule at check-in, the events are also listed in the lobby.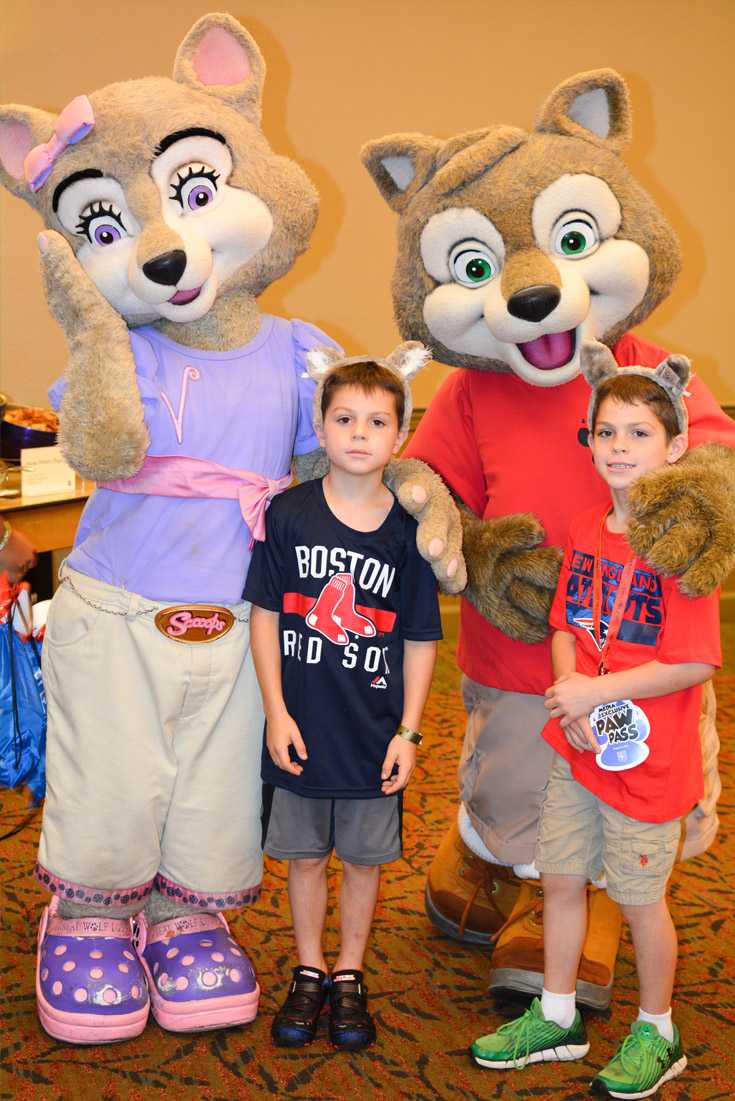 Dining at Great Wolf Lodge:
Start the day off with coffee, donuts or a breakfast sandwich at Dunkin' Donuts or visit the Lodge Wood Fired Grill for the breakfast buffet complete with an omelet station, mini wolf waffles, fresh fruit, yogurt and more.
You don't have to leave the water park for lunch, dinner or snack time with Buckets Incredible Craveables located right inside the water park with burgers, sandwiches, salads, and pretzels. We couldn't resist the signature Tipping Bucket. It's a family-sized bucket layered with ice cream, brownies, cookies, candy, chocolate sauce and whipped cream!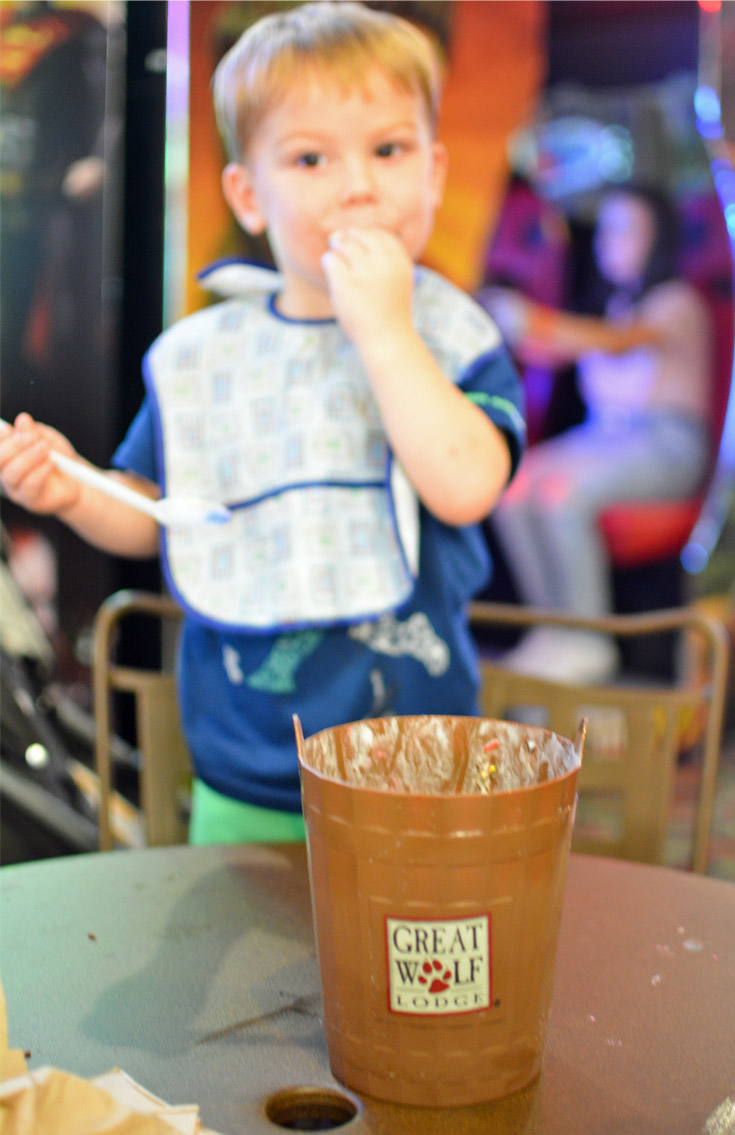 The Lodge Wood Fired Grill is closed for lunch but reopens with a dinner menu and dinner buffet. The Lodge Wood Fired Grill Bar located right across from Dunkin' Donuts is open for lunch & dinner. The menu consists of appetizers, salads, soups, burgers, steak, and specialties. If you prefer, you can order takeout and eat in your room. A kids menu is also available.
Everyone loves pizza especially my wolf pack! At Hungry As A Wolf choose from large pizzas, salads, pasta dishes, garlic cheese bread and more.
Satisfy your sweet tooth at Bear Paw Sweets & Eat. Choose from ice cream, lodge-crafted fudge, hand dipped caramel apples, cupcakes, and the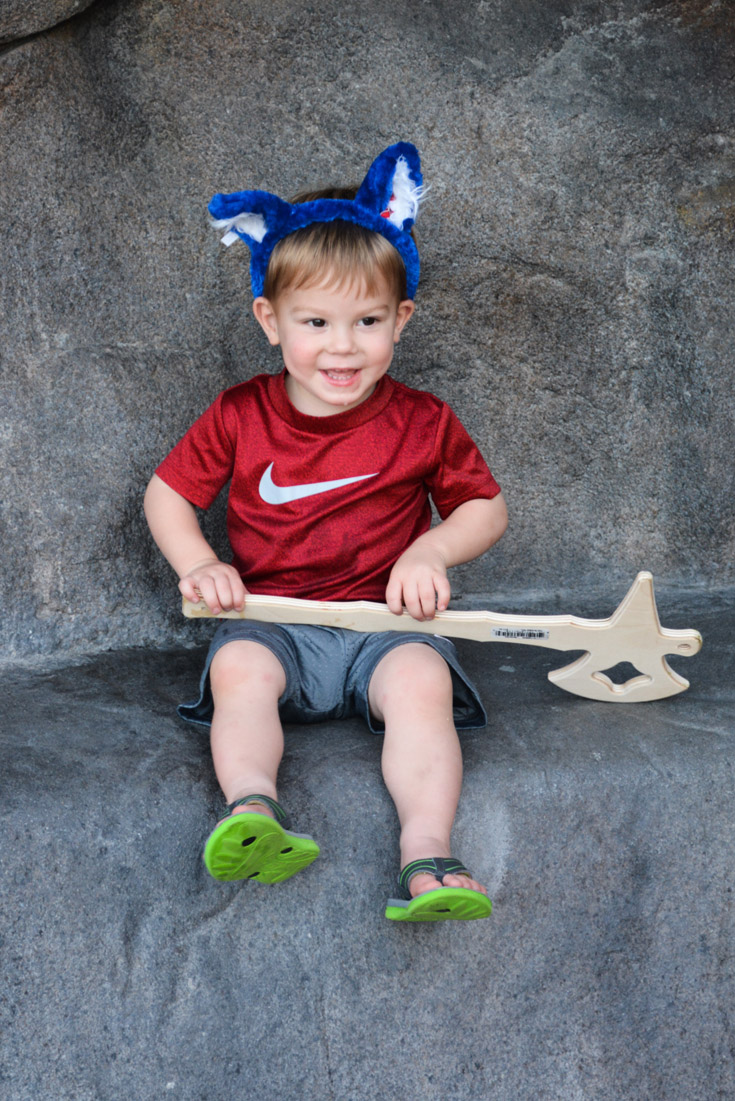 You may also like: