It has been so hot and humid out the last couple of days that we finally took out the Step 2 Big Splash Center. I purchased this pool & slide off of Cragislist three years ago, and it's still as good as new, minus a few white paint splatters on the slide that were there when we purchased it. I spent $100 on it (don't tell my husband!) it's more then I would have liked to, but they are so hard to come by and the cheapest I had seen, the money was well worth it. I've seen them posted with the smaller slide for $250 and $375!! We went through a number of blow up pools before I found the Step 2 pool with slide on Craigslist, it's actually the same exact design as the one my mother had in her daycare 10+ years ago. There a a couple versions available, and ours has a larger slide, I've also seen one with a smaller slide.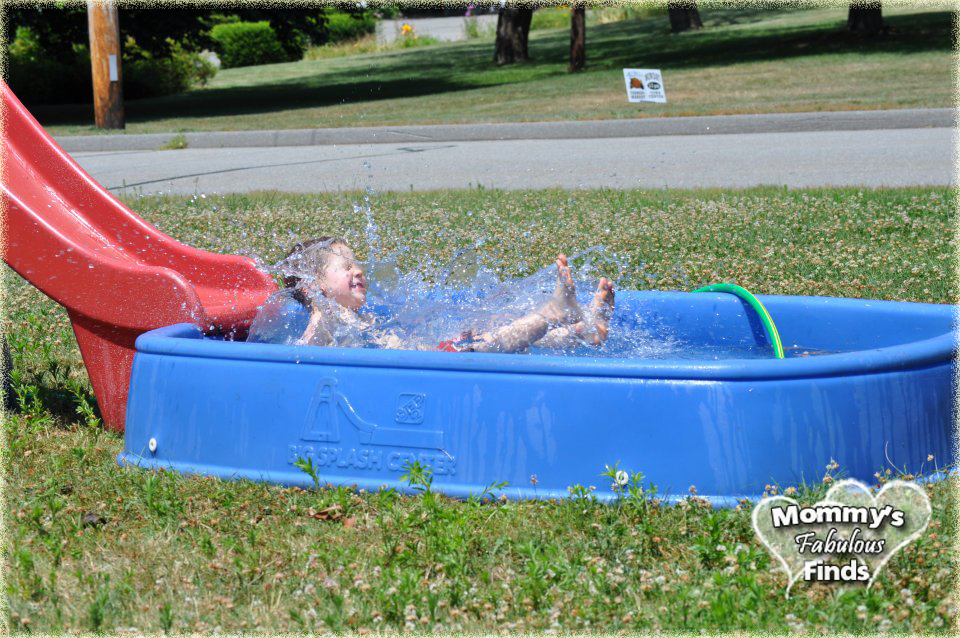 The pool is hard thick plastic so I don't have to worry about the dogs or pool toys ripping a hole, the slide was designed to go with the pool and fits snug on the end, and there's a plug on the bottom to drain it when we are done swimming at the end of the day. I don't have to worry each summer about finding a new kiddie pool on sale, hoping that each time we put it up there won't be any leaks, I know I can count on our Step 2 pool with slide. The large slide is a huge hit, and is anything but flimsy, it can be used with or without the pool, the kids love using it as a water slide.
We do not have a big enough place to store the Step 2 pool and slide so it stays outside all year long, in the rain, sleet and snow, but as you can see it's still in very good condition – just minimal fading. We plan to have additional children so I'll hold on to the set for a few more years, but I'm positive that when we do decide to pass them on to another family they will be around for many more years.
Step 2 pool with slide: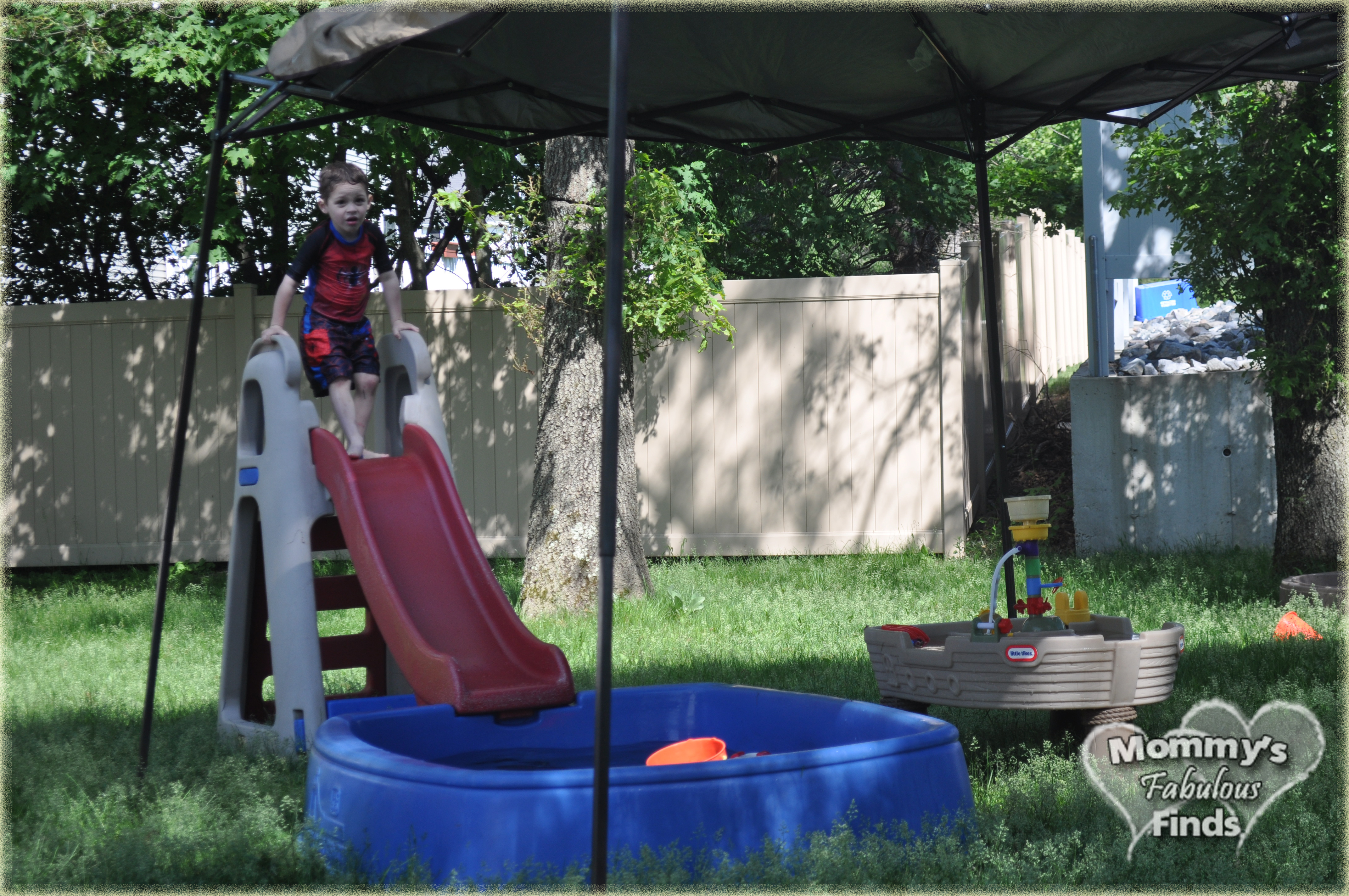 I often wonder why Step2 doesn't make a pool like this anymore, I understand shipping it can be expensive since it's so large, but maybe make it available in stores only like it used to be? It is a huge hit and the best kiddie pool that we have ever used. Once in a while you can find it decently priced on Craigslist but most of the time it's at least $100 since they are so hard to come by.
What kind of kiddie pool does your family have?