I participated in an In-Home Party Activation on behalf of Mom Central Consulting for Mattel. I received product samples to facilitate my party and a promotional item to thank me for participating.
Years ago my mother asked my grandfather to build us a doll house for our Barbies, my sister and I were obsessed with Barbies. Expecting a 2 ft by 2 ft house, you could imagine my mother's shock when my grandfather arrived with just a section of the house! Yes, one section, it ended up taking him three trips in order to deliver the whole thing. In the end it, it was three floors tall, about 8 ft x 2 1/2 ft x 3 1/2 ft. The rooms were big enough that as children we could climb in them and you could throw a couple pillows onto the roof and sleep on it, even as an adult I could easily hop on top.
My children take after me with their love of Barbie, and I hope to one day have room to move the 8 foot doll house into our house, for now it stays in my mother's basement, our old playroom. You can imagine the girls excitement when they found out that would would be having a few friends over to celebrate the release of Barbie and the Secret Door on DVD, with fun new Barbies, books, and treats. They have been seeing the commercials for the new release on T.V. and have been begging to see it.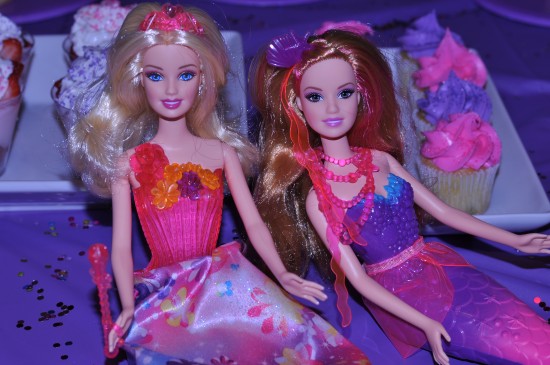 Food, Fun, and Barbie!
For our afternoon of fun, we made mini cupcakes with bright pink and purple frosting as well a strawberry yogurt cups, and we couldn't forget about the pink juice! Once the girls got over the excitement of playing with the new Barbies, we popped in the DVD where there were instant shrieks as Barbie and the Secret Door started to play.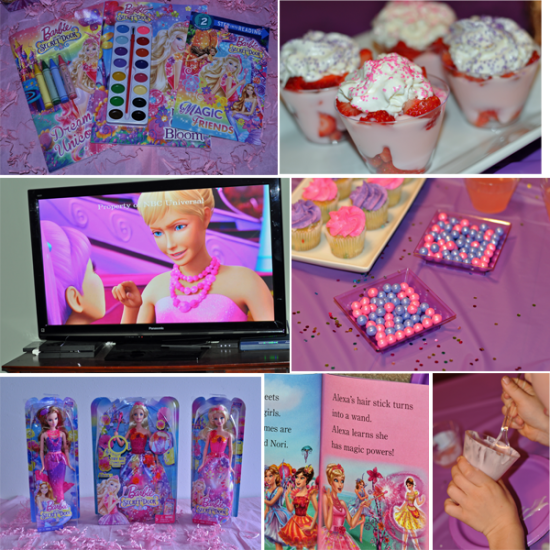 Barbie and the Secret Door is an all new DVD featuring Barbie as Alexa, a shy princess who enters a secret door into magical world with fairies, mermaids, and unicorns. mermaids and unicorns. Just in time for back-to-school when children are learning about friendship and how to deal with not-so-friendly classmates, Alexa shares a strong message about the power of friendship, and finding the courage to do what's right. Alexa sticks with her new friends Romy and Nori, a mermaid and a fairy, as they encounter Malucia, a spoiled ruler who is trying to take all of the magic in the land.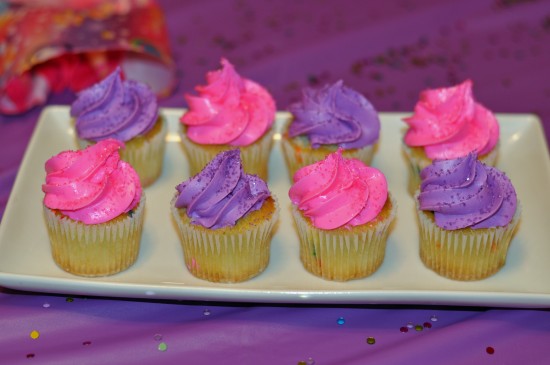 Watching my girls with their friends play with Barbie while watching the new Barbie and the Secret Door this past weekend brought me back to my childhood and spending countless hours in the playroom with my sister. Throughout the movie there were giggles, and laughs especially when Malucia's  magic wand exploded. as well a few quick dance parties. For the rest of the afternoon, all I kept hearing is the girls singing and dancing to "If I Had Magic." This cute musical movie will be sure to set the tone for the rest of the afternoon, and get the kids signing.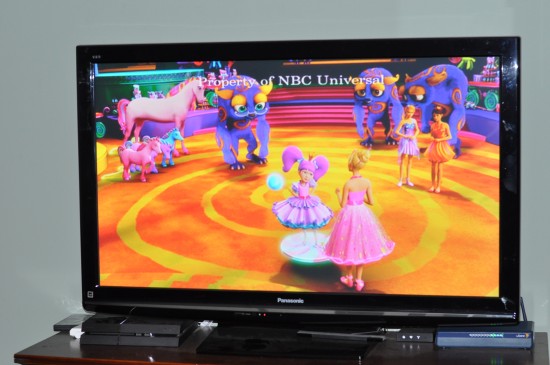 To learn more about this new release and where to purchase visit the  Barbie and the Secret Door website.