As a busy mom of three boys, I love the convenience of Peapod. I can shop from my phone after I get the kids to bed and have my groceries delivered right to my kitchen counters. Online grocery shopping is incredibly easy with Peapod, I can shop the specials, sort by category, and easily add products to my cart by viewing my past purchases.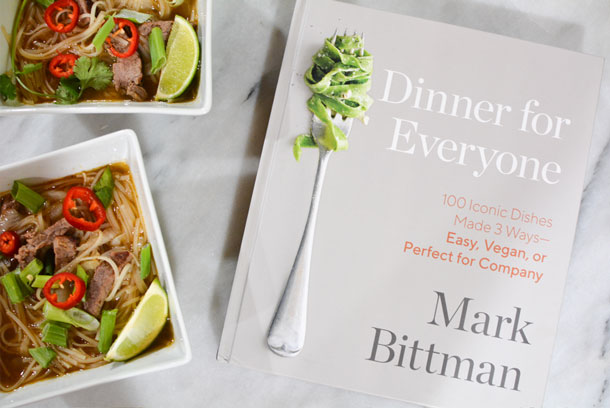 Thank-you Peapod for sponsoring today's post.
Not only do I love not having to bring the kids to the grocery store but I can see the running total of the items in my cart to help stay within budget. I can also add and remove items right up until the cutoff time, usually 11:59pm the night before delivery.
Dinner for Everyone Meal Kits
Grocery shopping and meal prep has gotten even easier with Peapod and their meal kits! Peapod has a created meal kits in partnership with Mark Bittman and his recent cookbook, Dinner for Everyone!
This past week I tried the Fast Pho meal kit that features pre-measured, pre-chopped and fresh ingredients. The recipe can be found in Mark Bittman's new cookbook, and to help save on time, you can purchase the meal kit for a tasty effortless dinner.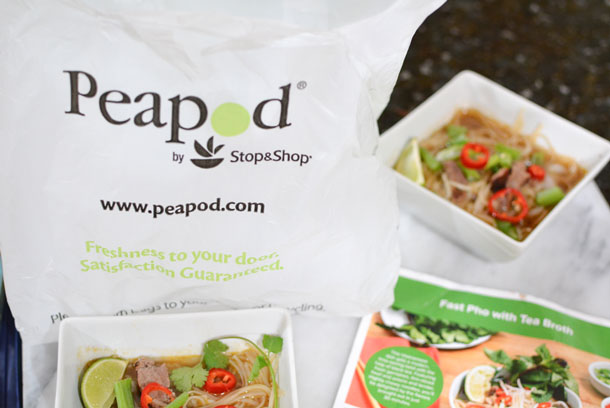 Fast Pho is not a recipe that I would typically make, but the meal kits make it possible to try new foods without having to buy ingredients and spices that I may only use once. My cabinet is already filled with spices and sauces that I have bought, only to use once for a particular recipe. The meal kit provides everything you need, so you save time and money not having to buy full size products to make a meal.
Step By Step Directions
The meal kit includes easy to follow, step-by-step directions, with colored images.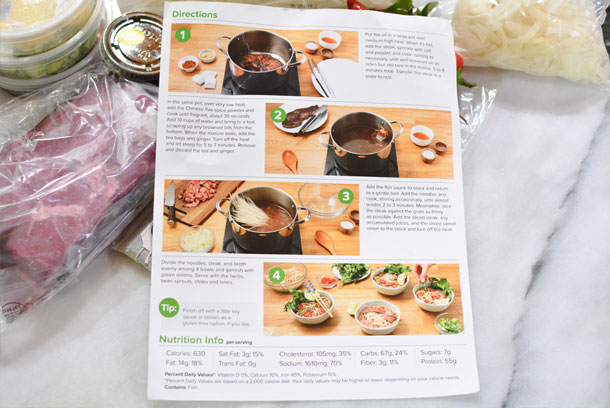 Each ingredient comes already measured, which saves on the amount of time it takes to prepare dinner and less clean up. The fish sauce, Chinese 5 spice powder, and vegetable oil came in individual containers, the onions, the ginger, and the green onions were already pre-cut.
Even if you're not a good cook, the pre-measured ingredients and descriptive step by step directions make it easy for anyone to make.
Within 30 minutes I had a delicious dinner on the table with very little work. This meal would have taken me at least double the time if I had to do everything myself including shopping for ingredients, measuring and cutting up the vegetables.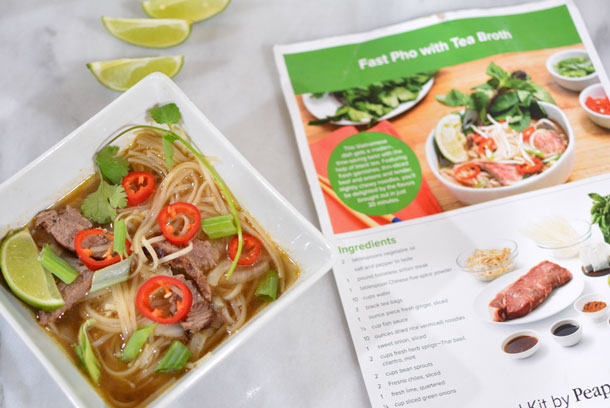 Shoppable Recipes:
In addition to the meal kits inspired by Mark Bittman's new cookbook, there are also shoppable recipes tailored to the cookbook. Add the ingredients to your cart with just the click of a button. The recipe is listed at the top of the page, and underneath all of the ingredients can be clicked on and added to your cart. There is avariety of each ingredients, so you can shop for your favorite brand, cheapest item, ect.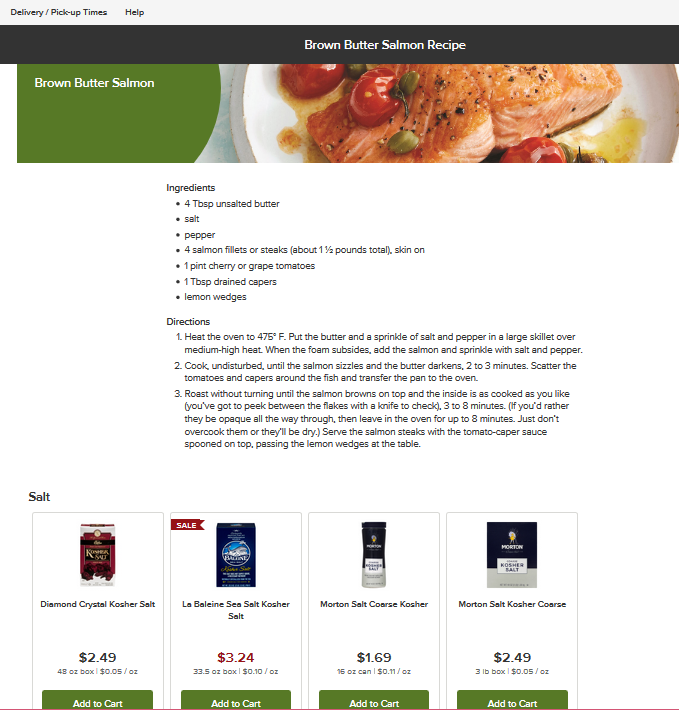 Want to try one of the meal kit recipes developed by Mark Bittman?
Use the Peapod Coupon to Save!
Sign up, and receive $20 off total order of $75 and 60 days of free delivery with coupon code.
Is there a fee to sign up for Peapod?
There is no membership fee.
How much is Peapod delivery?
Delivery fees range from $6.95 – $9.95 but you can sign up using this link and receive 60 days for free!
What is PodPass?
Peapod Podpass is an optional subscription service. Subscribers receive unlimited delivery and pick up for one low price. Choose from 3 month, 6 month, or 12 month options.