As a K'NEX Brand Ambassador, products were received.
Super Mario as been a favorite in our household for over 20 years. Back in middle school I couldn't wait for the weekend to arrive so that my siblings and I could get out the Nintendo to play  Mario. We could only play video games on the weekends, and while we had a few different games, my go to game was and still is Super Mario. It didn't take long before my children were introduced to Mario, and every time he's mentioned I think of all of my childhood memories
While video games are limited in our house for the children, they are still able to enjoy the adventures of Mario with the line of K'NEX Super Mario building sets.
K'NEX Cat Mario Building Set: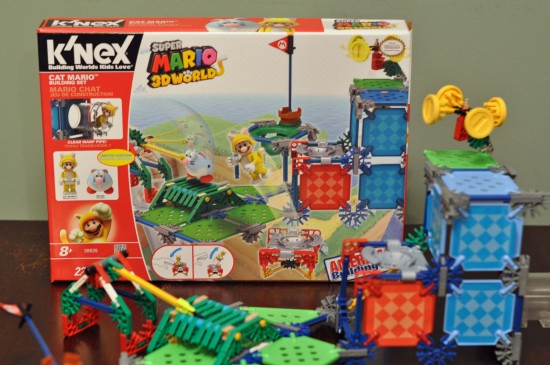 Super Mario fans can now bring the adventures with Mario to life with the K'NEX Cat Mario Building Sets. The K'NEX Cat Mario Building Set includes a buildable course from Super Mario™ 3D World complete with a pipe and a pop up goal flag as well a two limited edition figures, Cat Mario and a Mouse.
Join Mario on a whole new adventure as Cat Mario as he tries to defeat a Mouse to clear the level. This set features K'NEX's all new jump disk and launcher that allows Mari to run and jump throughout multiple floors as he races towards the finish flag. Will Mario be able to collect all of the coins and defeat the mouse as he makes his way to the end?
Compatible with additional K'NEX Super Mario sets.
Combine the K'NEX Cat Mario Building Set with addition K'NEX Super Mario building sets for an even greater adventure.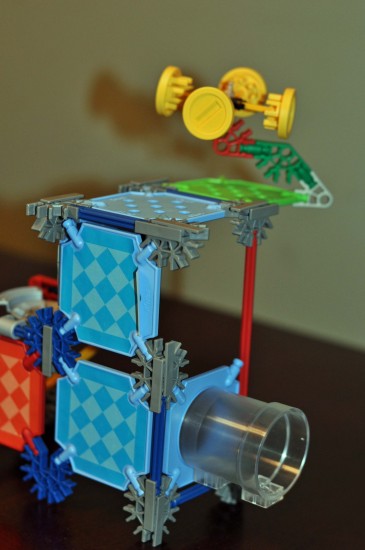 K'NEX Cat Mario Building Set:
226 Piece Set
Cat Mario figure and Mouse figure
Clear Warp Pipe, pop-up Goal Flag and coins
Recommended for ages 8+.
Suggested Retail Price is $34.99.
Available at Walmart.com and knex.com.