Black Friday, the most popular shopping day among my friends and I is just around the corner. In previous years I've turned to online shopping on Black Friday but this year a friend and I are braving the cold and heading to the outlets. We've already planned out our night out including our first stop to get a much needed coffee to get us through the busy night, and we were recently sent a number of purse-sized snacks to get us power through the madness. My favorite is Viki's Granola Apple & Cinnamon which is not only tasty as it, but also perfect for yogurt parfaits.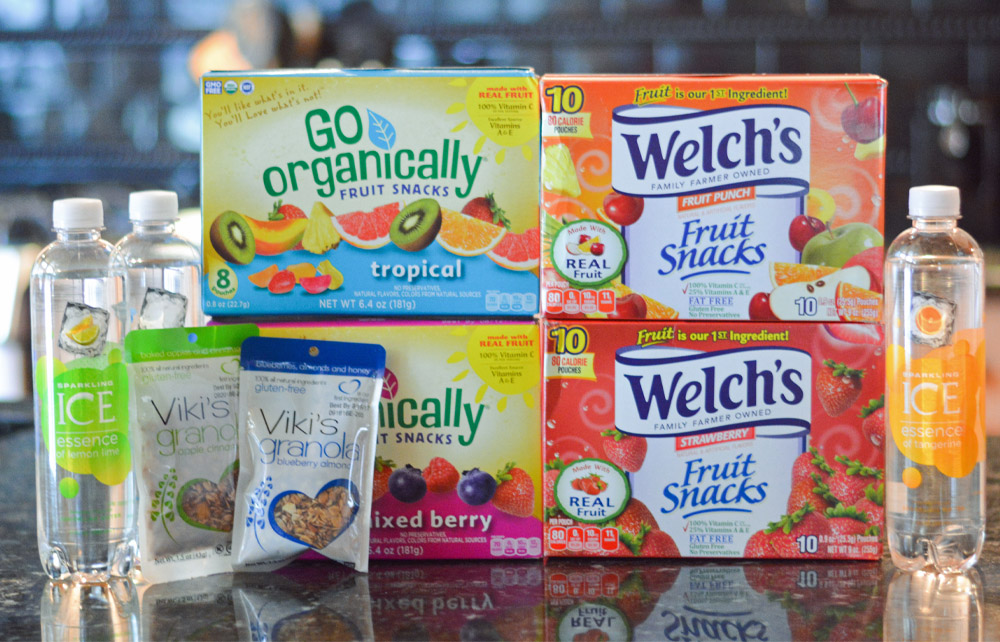 Viki's Granola:
Viki's Granola is the fastest growing granola brand in the US – it's a great tasting, gluten-free, and made with 100% ALL NATURAL ingredients. 1.5oz On-the-go Packs are perfectly portioned and great to throw in your bag for snacking any time of day! Available in Original, Blueberry Almond, Maple Cranberry, Banana Walnut & Apple Cinnamon at retailers nationwide and online at www.VikisFoods.com.
Go Organically® Fruit Snacks:
Go Organically® Fruit Snacks are USDA-certified organic, made with real fruit purées and real fruit juices. These tasty smart and delicious treats include 100% of the daily recommended value of Vitamin C and are an excellent source of Vitamins A and E. Go Organically® Fruit Snacks are GMO-free, gluten-free, preservative-free and made with natural flavors and colors from natural sources. Not to mention, each individual pack is only 70 calories, making them a smart snacking choice for your purse.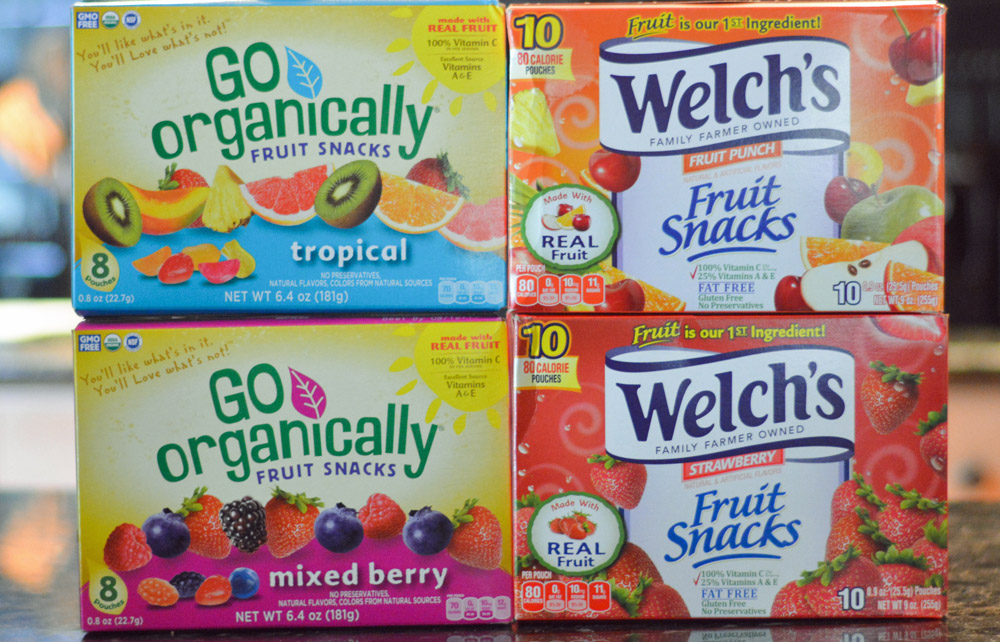 Welch's® Fruit Snacks:
For the perfect fruity taste to boost your energy, Welch's® Fruit Snacks are Fat Free, Gluten Free, contain No Preservatives and provide 100% of the recommended daily value of Vitamin C and 25% of Vitamins A and E. Welch's® Fruit Snacks are sure to delight your family with the 11 different varieties, delicious taste and quality that can only be Welch's®. They're not just for kids, in fact I sometime hide a box in the top cabinet for just my husband and I.
Sparkling Ice:
Keep pantries stocked with refreshing Sparkling Ice Essence of for last minute shopping trips! Unsweetened, naturally flavored, zero-calories and no artificial colors or preservatives. Comes in four varieties including non-flavored, lemon lime, peach and tangerine – a collection of fun, refreshing and simple sparkling waters. Great alternative to soda/energy drinks/or sugary juices. Available at retailers nationwide.
Are you planning to go Black Friday shopping?