When we moved into our new home almost two years ago I went back and forth on getting cable or not, of course the "new subscriber" deal got the best of me and I signed up. Every year since then when our cable bill increases I go back and forth on "cutting the cord". When our first 12 month promotion ended, I called to cancel but got sweet talked into staying another year for just a few dollars more than our initial rate.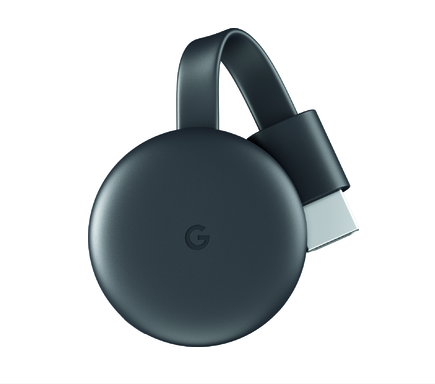 Post is sponsored by Best Buy.
How to Ditch Cable but Stream Your Favorite Shows:
This past May our bill went up once again and I decided that I finally had enough, we were "cutting the cord". I just couldn't see paying $75 a month for something we rarely used. Cutting that one bill would save us $900 a year. I started searching for an alternative to cable that didn't' come with that high monthly bill but still allowed us to watch some TV when we wanted a relaxing night on the couch.
Initially I wasn't sure how we would handle it, I thought my husband would have a hard time, but we are still able to watch some of our favorite shows with Google Chromecast. With Goggle Chromecast we can stream from our Apple devices and laptop right to our TV.  We can watch movies, shows, live TV, YouTube, and even stream photos from all of our family's devices to the Television.
A little more about Google Chromecast:
The Google Chromecast Steaming Media Player is a small device that plugs right into the HDMI port on your TV. It has built-in 802.11ac Wi-Fi that connects to the Internet through your wireless home network and you use your Apple device, Android device, or laptop as your remote to stream your favorite apps.
We can still enjoy our favorite shows, sports, movies, and have access to streaming over 2000 apps on our TV including our favorite, Netflix. In addition to other popular streaming apps including HULU, Pandora, NFL Sunday Ticket, NHL, Disney Now, and ABC.
Google Chromecast at Best Buy:
Cut your monthly cable bill and expand your home entertainment for just $35! Pick up your Google Chromecast Streaming Media Player at Best Buy.
*Subscriptions are required to view some content.