This is a sponsored post by Clorox.
With the outside temperatures starting to rise, that only means one thing: it's almost summertime! I was beginning to think that this winter would never end, every time we started to get rid of the snow, Mother Nature would dump another foot on us. We're down to just a few patches in the backyard and I will be thrilled when I can finally see 100% grass in the next few days.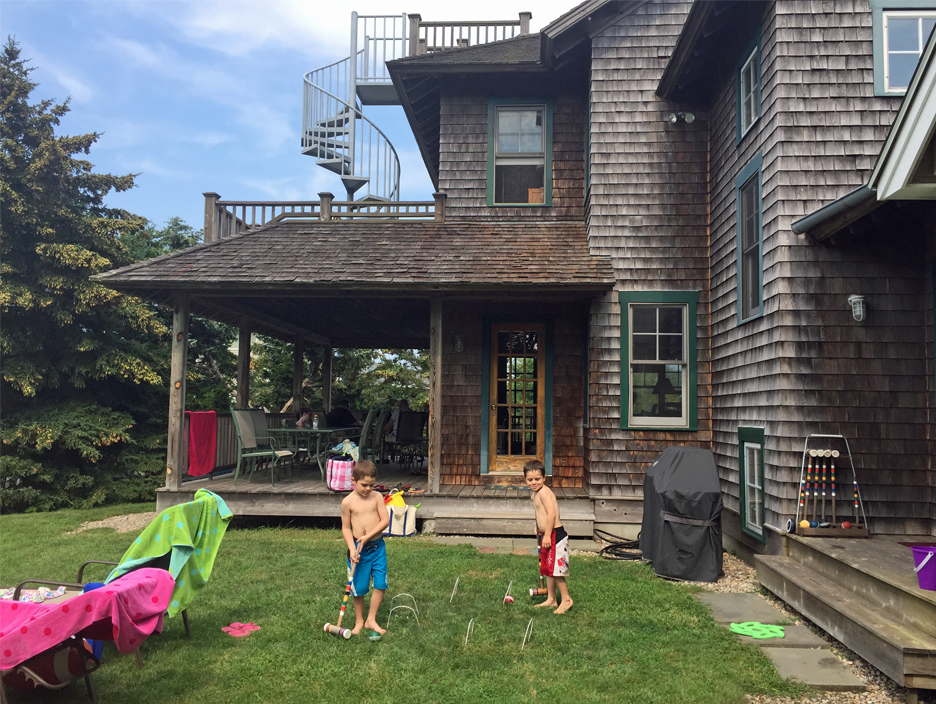 When we moved into our new house last summer I was 9 months pregnant so we weren't able to host as many gatherings as I wanted to. With a large backyard and flat driveway for the kids to ride their bikes & scooters, and our fabulous new kitchen, I can't wait to kick off BBQ season in a couple weeks.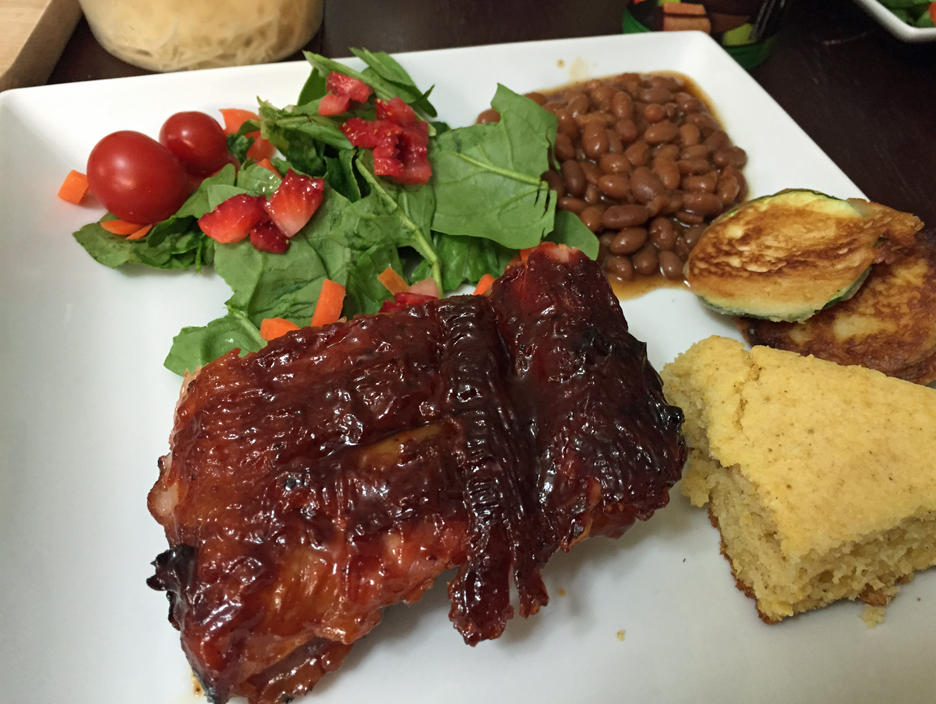 Not only do I enjoy spending time with friends and family on the weekends and creating new recipes in the kitchen, but I'm also guaranteed a clean house beforehand, and I don't have to do any of the work! When my husband knows that we have guests coming over, he'll go into pure cleaning mode. The floors will get vacuumed and washed, the laundry folded and put away and he'll even clean the bathroom and toilets! I often joke and say that I'll have to pretend to invite friends over, that way my house can get a deep cleaning. A clean house never lasts for long especially with three kids, so I'll take the help whenever I can get it.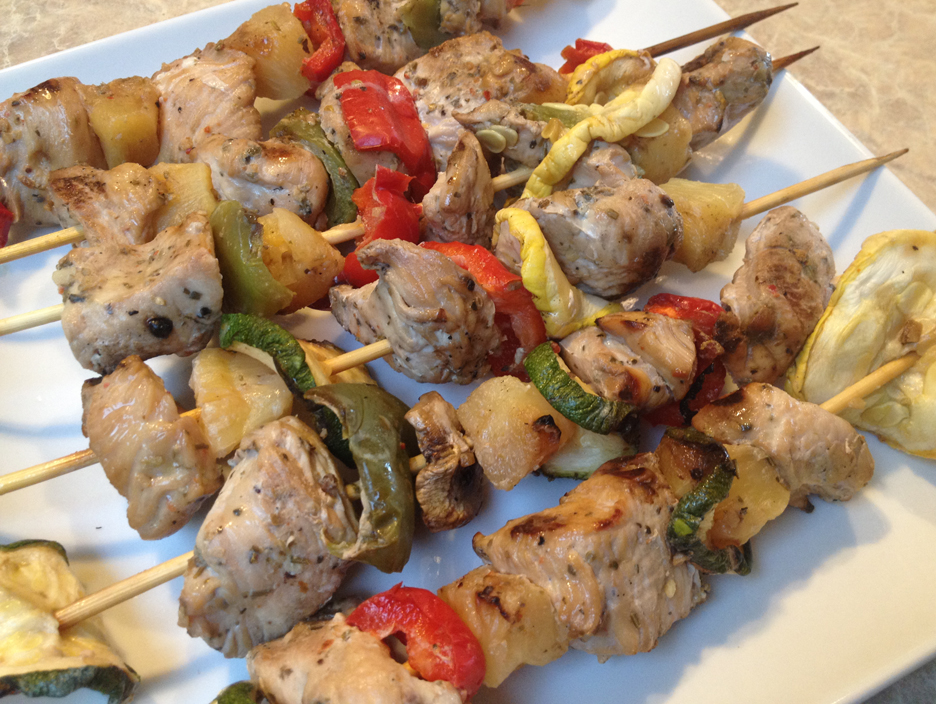 With BBQ season just a couple weeks away, this weekend we plan to take out all of the patio furniture, coolers and outdoor toys from the basement and shed and give them all a deep cleaning. While I'm not looking forward to a day full of cleaning, I'm looking forward to a summer full of cookouts, friends, and family.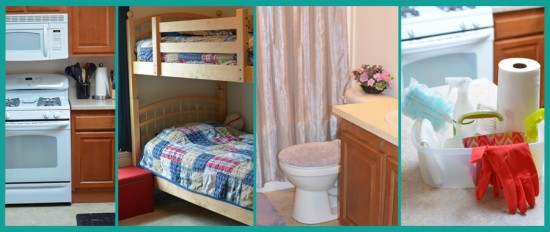 Tips for

entertaining inside and outside your home:
Prepare your house for entertaining these quick cleaning tips.
Clean & disinfect all kitchen counter tops
Vacuum high traffic areas
Wipe down patio furniture
Empty the trash
Remove clutter from the kitchen counters, tables, entrance way. Place in closets or store in a room that you are not using.
Refresh bathroom

Put on a fresh roll of toilet paper
Scrub toilet bowl
Make sure soap dispenser is full
Clean mirror
Using a damp towel, wipe floor, especially around toilet
Replace hand towel with a clean one
Remove clutter from the counter
Put tooth brushes, toothpaste ect. in a cabinet or closet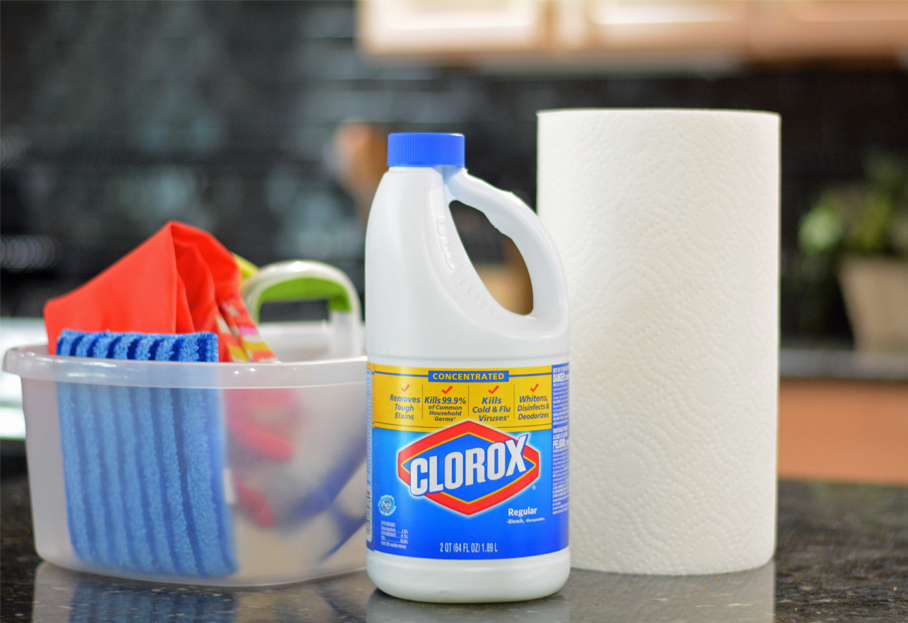 What is the best way to clean the bathtub, bathroom sinks, kitchen counter tops and cutting boards (raw meat)?
Use 1/2 cup of Clorox® Regular-Bleach2 in 1 gallon of water.
Thoroughly wet surface with the solution and allow it to remain on the surface for 5 minutes.
Rinse with clean water and dry
How do you clean patio moss & mildew stains?
Patio moss and mildew stains can be a sore sight to see, it can also be slippery and dangerous.
Hose patio to remove loose debris.
Wash the area with a solution of 3/4 cup of Clorox® Regular-Bleach2 to 1 gallon of water. You'll want to avoid excessive runoff near plants.
Reapply the solution as needed to keep the area wet for 5 minutes.
Brush as needed to remove moss and then rinse thoroughly.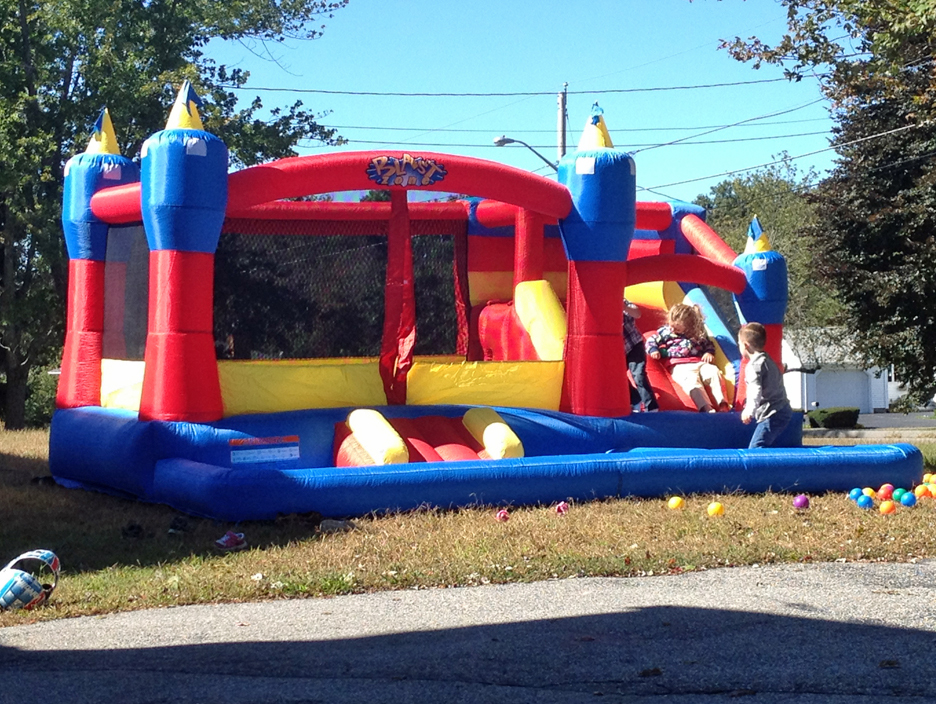 Prepare for entertaining inside and outside your home with Clorox® Regular-Bleach2.
Share your best tips on how you prepare your house for entertaining!
This is a sponsored conversation written by me on behalf of Clorox. The opinions and text are all mine.