This First Day of School Teacher Gift basket is packed with supplies that any teacher would love.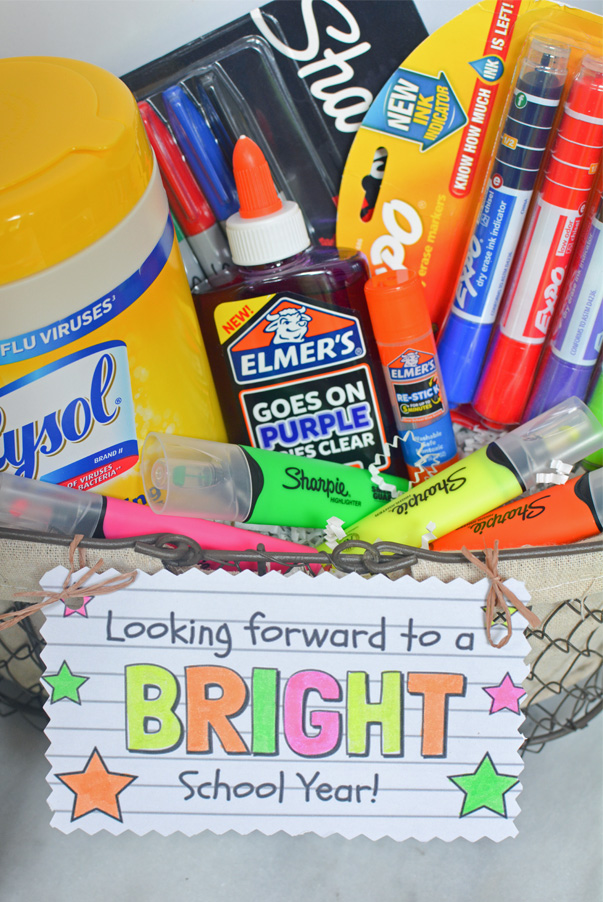 Teachers often spend money out of their own pocket for school and classroom supplies and are not always appreciated for how much they do for our children. We've had some amazing teachers through the years who went above and beyond to help my children, especially when they were struggling with an assignment. Each year I try to send in a small gift for each of the teachers to help with the classroom, it could be a small basket of supplies, wipes, or an extra box of tissues.
This year, I'll be sending each of my children's teacher a small basket on the first day of school with supplies that any teacher would love including the newest product offerings from EXPO, Elmer's, and Sharpie.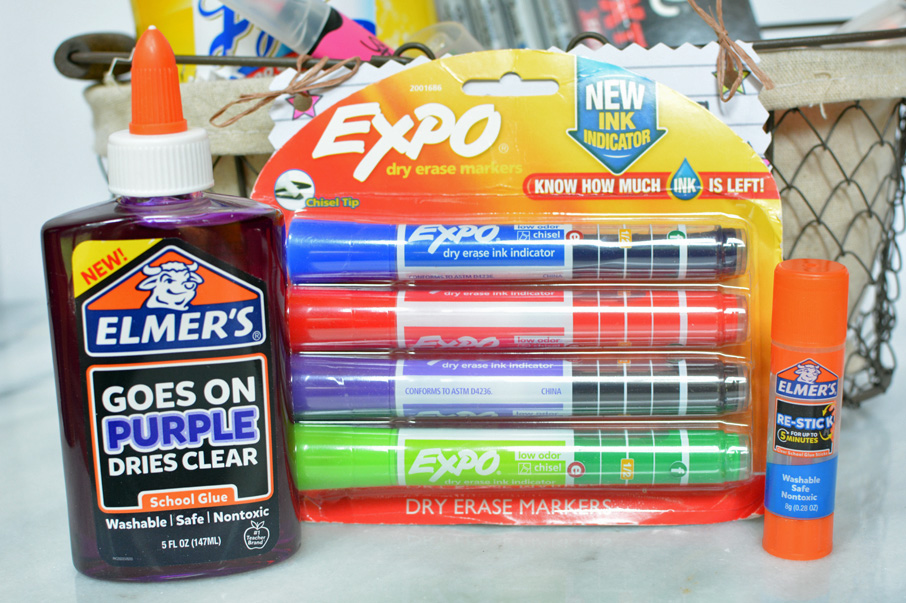 Elmer's is taking art time to the next level with Disappearing Purple Liquid School Glue that goes on purple but dries clear so teachers and students can see exactly where they are gluing. The Re-Stick Glue Stick allows for the repositioning of items for up to five minutes, in case students or teachers put something in the wrong spot or need to adjust.
With its clear ink barrel, teachers can see exactly how much ink is remaining with the EXPO Dry Erase Markers with Ink Indicator. The EXPO Dry Erase Markers with Ink Indicator are available in six bold and bright colors: Black, Blue, Red, Green, Purple, and Lime.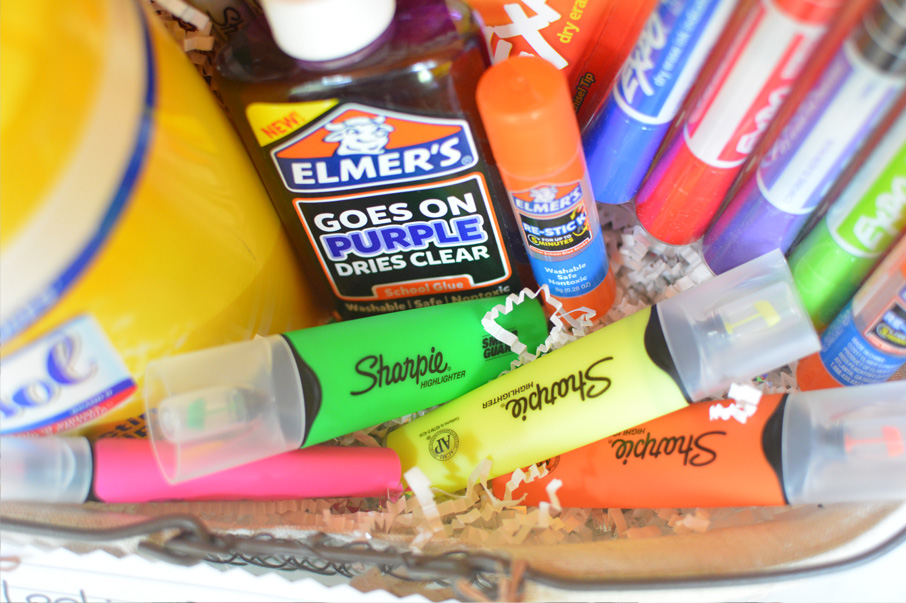 Label anything in your classroom or at home from water bottles, to basketballs, folders and containers, without seeing any fading! Sharpie Extreme permanent markers have high-contrast ink that resists fading from all the elements like rain, snow, and mud.
Remember those key notes by brightly highlighting only what's most important with the Sharpie Clear View Highlighers. With Sharpie Clear View's see-through tip, it's easy to see exactly what you're highlighting, so you'll always know where to start and when to stop.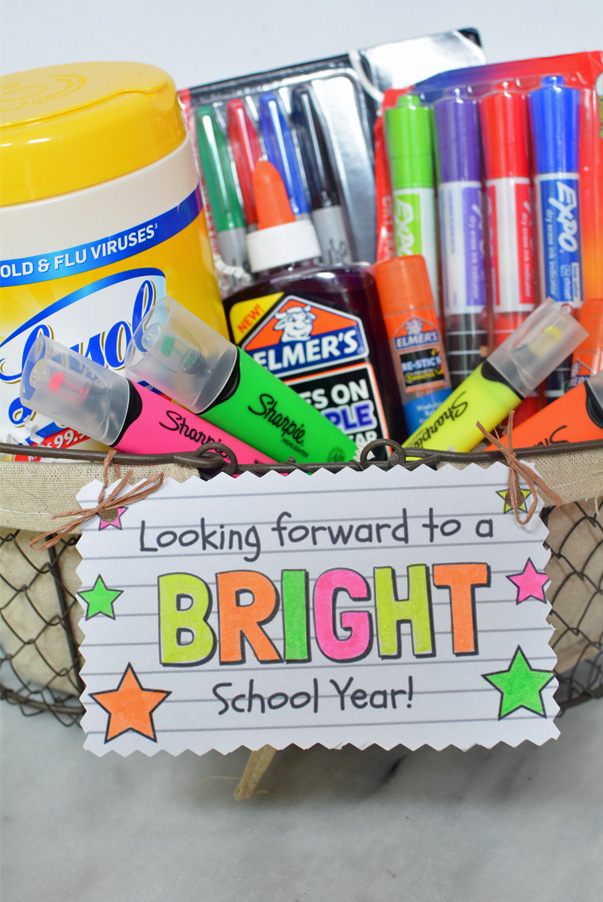 Looking forward to a BRIGHT School Year printable template.
Have children color it in.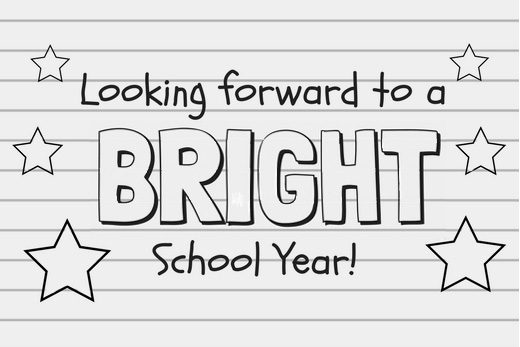 What you'll need:
Small basket
Highlighters and/or additional teacher supplies
Cardstock
"Looking forward to a BRIGHT School year"printable
Hole puncher
Ribbon
Decorative scissors (optional)
Directions:
Print out the template. (I printed a 4×6 size)
Cut to preferred sized, you can use decorative scissors
Have kids add a little color
Punch a whole in both corners using a hole puncher
Attach to a basket using ribbon or twine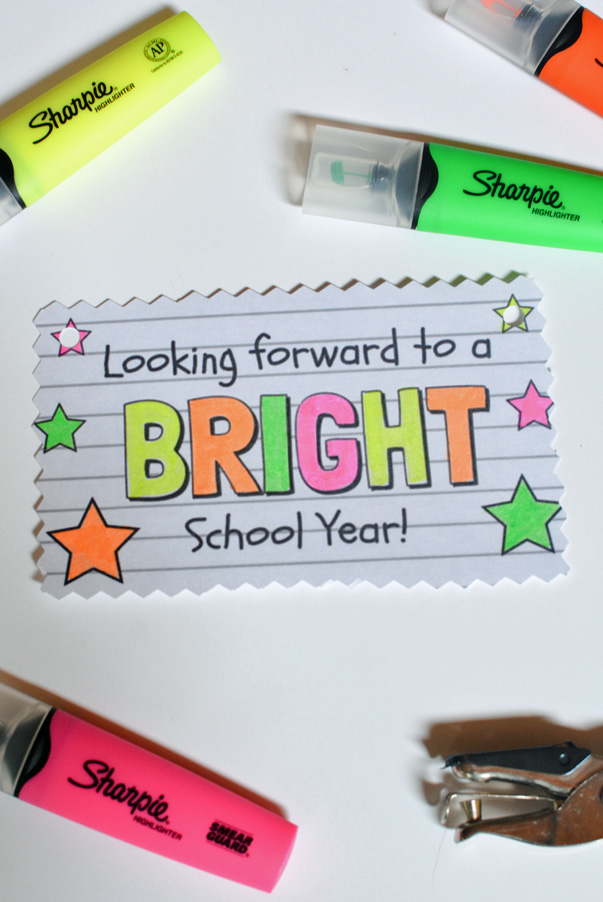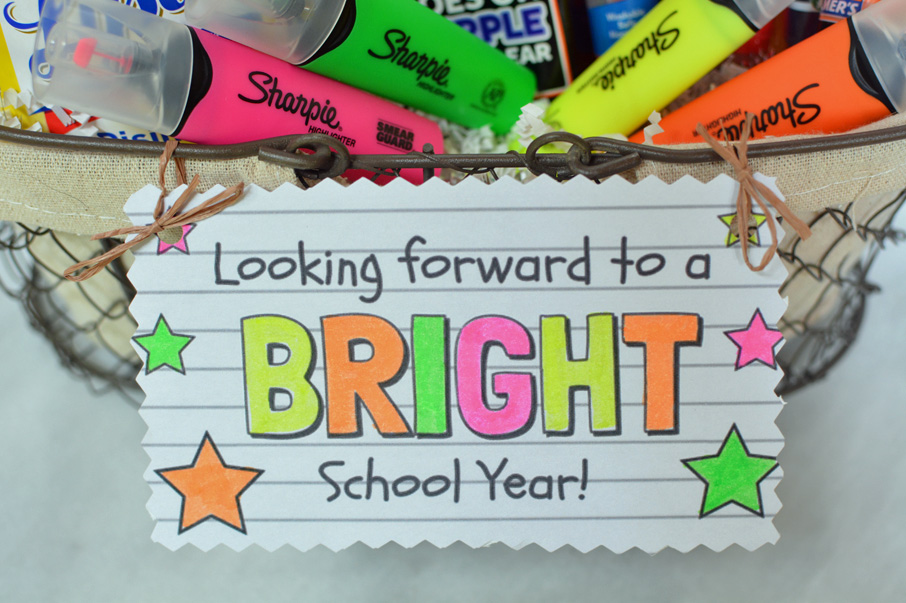 *products provided to help inspire this Back to School Gift Idea for the teacher.
Save
Save