Prep 20 meals in 2 hours with our easy, and delicious crockpot freezer recipes for chicken, beef, pork, soups, chili, and more. These freezer to crockpot family meals will simply dinnertime.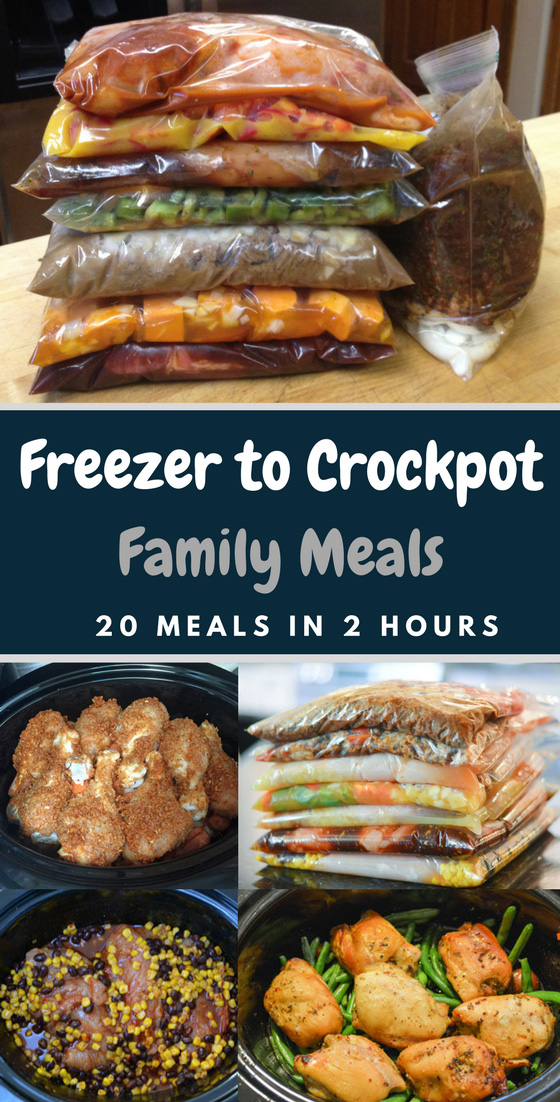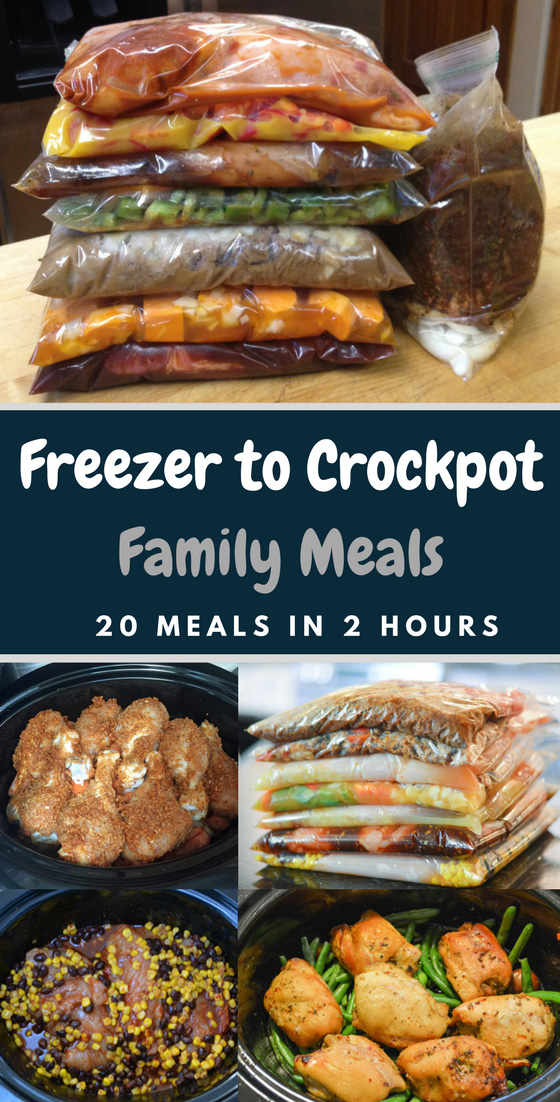 Crock pot freezer meals have been a huge time saver the past few months, and are a busy mom's best friend especially on school nights that are filled with sports. I can easily take one out of the freezer, let it thaw overnight and empty it into the crock-pot the following morning. By dinnertime we have a warm home cooked meal without having to worry about what to make, spending an hour prepping and cooking, and best of all – minimal mess to clean up.
Knowing that I already have a crock pot meal prepped in the freezer has allowed me additional time to spend with the kids after they get home from school, and we also eat out less during the week since we already have a meal prepped/planned.
Over 35 easy crock pot freezer meals that include printable recipes.
Crock Pot Chicken Recipes:
Black Bean and Corn Salsa Chicken
Cheesy Chicken Potato & Broccoli
Crock Pot Pork Recipes:
Crock Pot Beef Recipes:
Crock Pot Vegetarian Recipes:
Crockpot freezer meals are also great to have in the freezer for when new baby arrives, to drop off to grandparents or for summer months when its hot and you don't want to heat up the house with the oven on.
You may also like:
Save
Save
Save
Save
Save
Save