You'll be on target for hosting the ultimate Nerf birthday party with these fun Ice Cream Cone Cupcakes. Make them with the traditional Nerf Colors – orange and blue, or use green and orange for Nerf Zombie theme. Either way, your dessert table will be on target!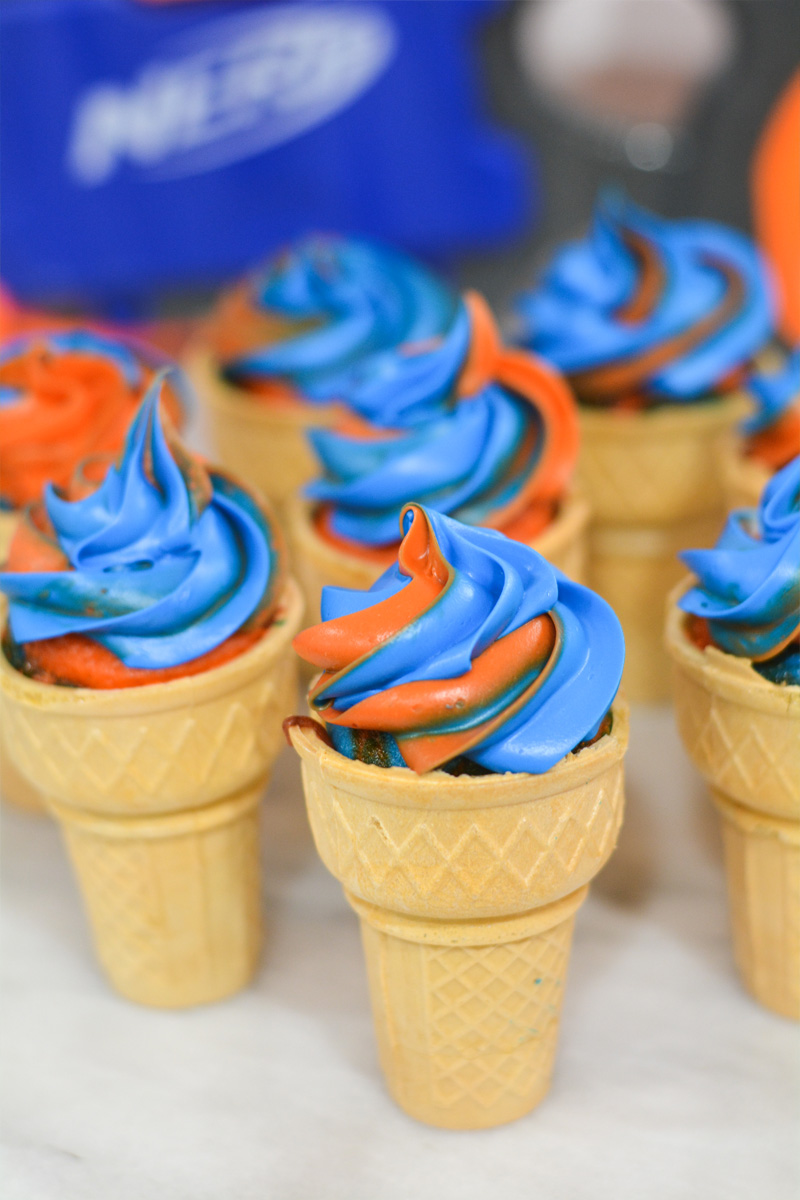 These two tone Nerf cupcakes will be the perfect addition to your Nerf Birthday Party. These cupcakes in a cone make dessert time mess free, and you don't have to worry about cleaning up cupcake wrappers on a hot sunny day. Kids will be excited to get their hands on these fun cupcakes in their favorite Nerf colors.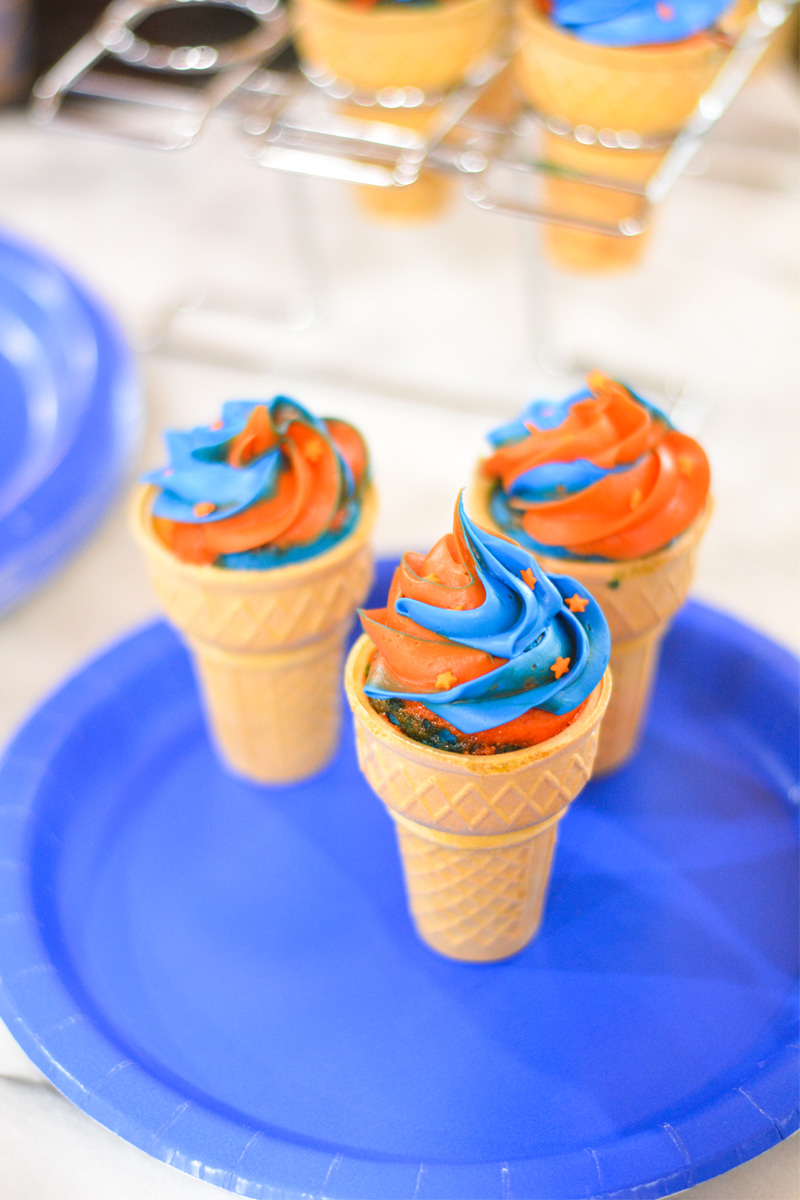 Nerf Cupcakes:
What you'll need to make these Cupcakes in a Cone:
Directions to make these Ice Cream Cone Cupcakes
Prep cake mix according to directions
Separate batter into two bowls – color one bowl orange, and one bowl blue
Place cones into the ice cream cone cupcake holder
Fill the cones 2/3 way full alternating between orange and blue batter, you can use a tooth pick to swirl
Bake 18-20 minutes or until toothpick inserted comes out clean.
Allow to cool
Frost the Cupcake Cones:
Separate frosting into two bowls – color one bowl orange, and one bowl blue.
Place each color in a small piping bag, cut off the tip and place both into a larger piping bag
Frost each cupcake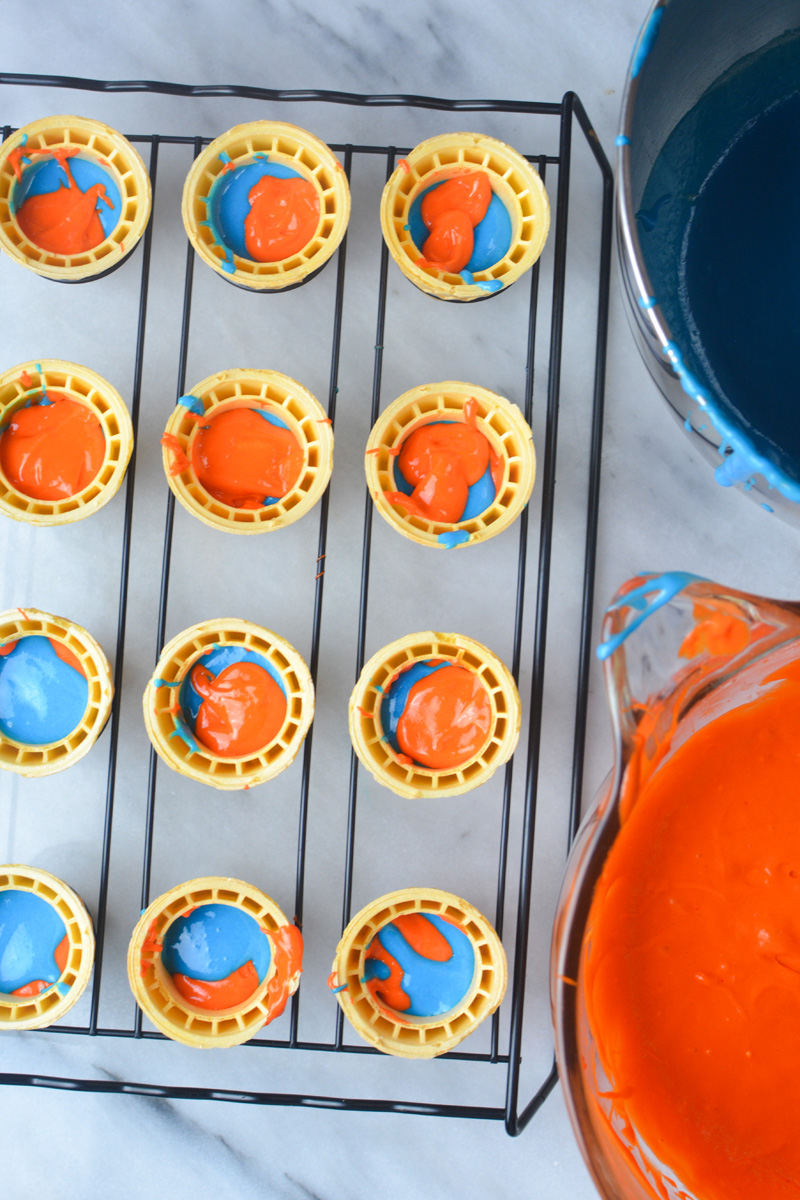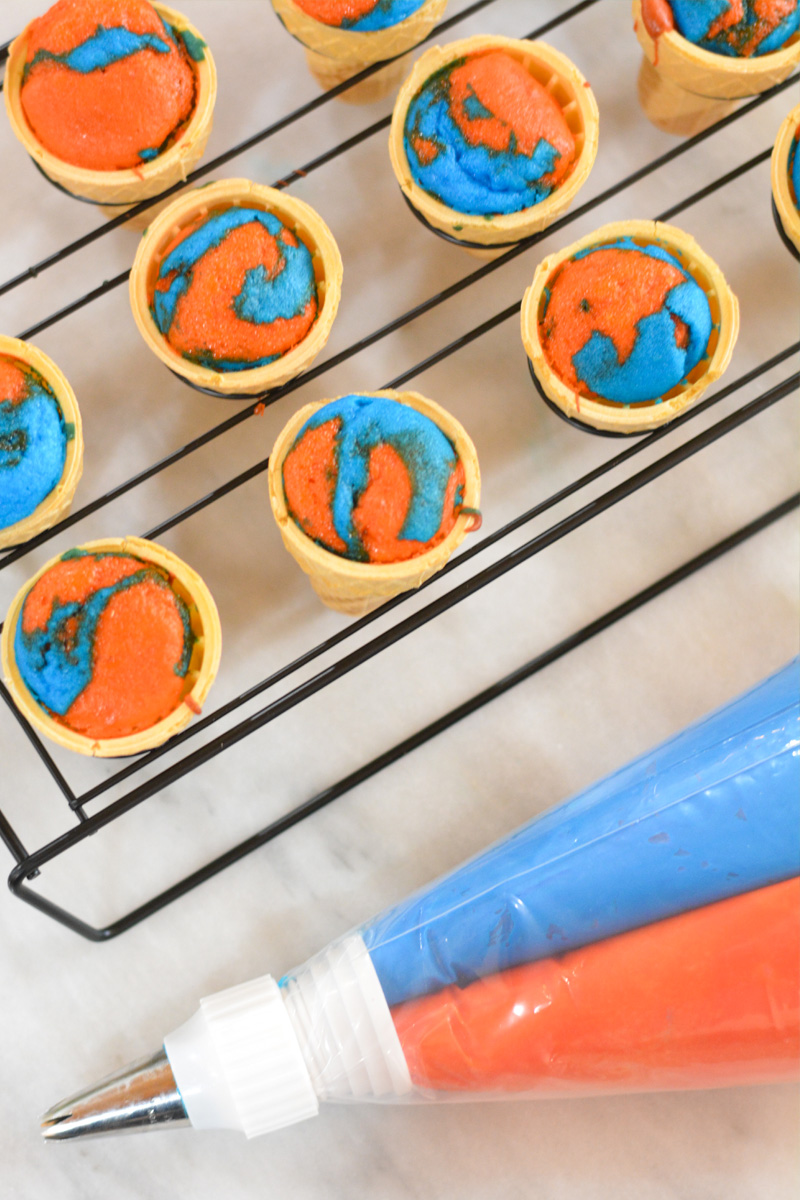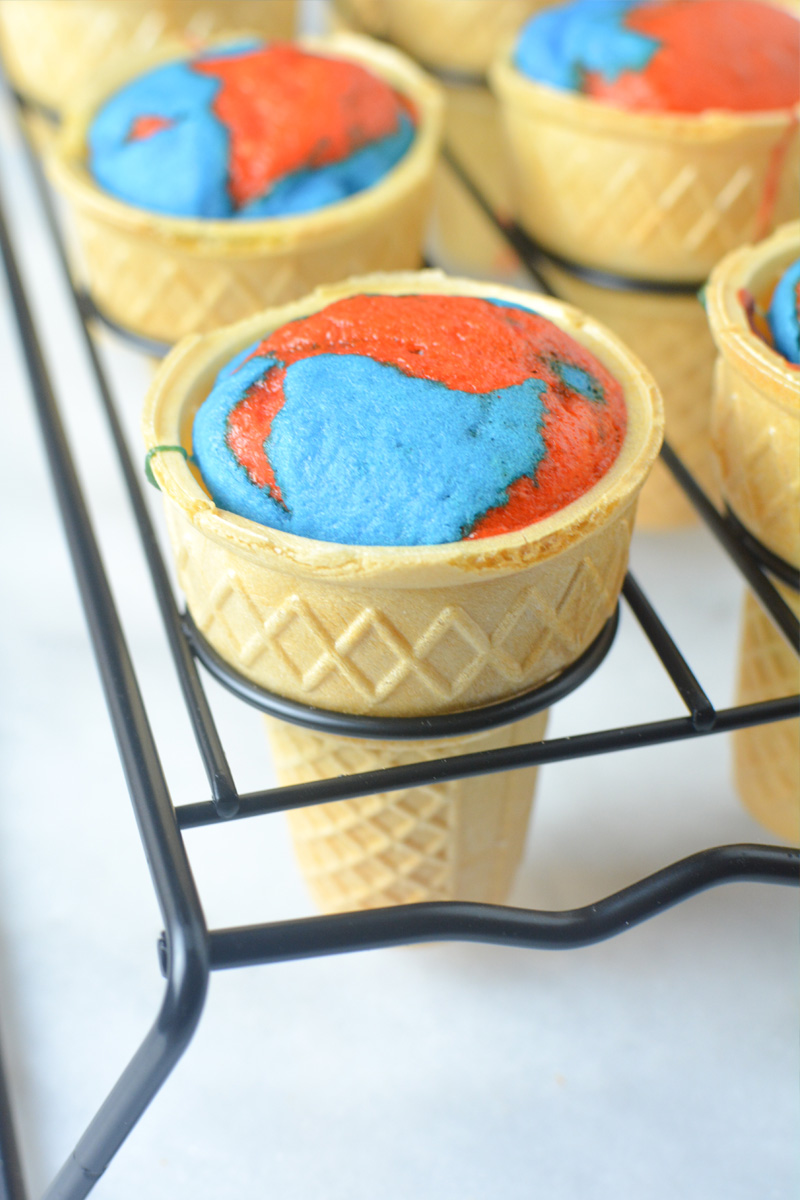 How to store the ice cream cone cupcakes:
Depending on the size of your cupcake carrier, you may be able to fit the ice cream cone cupcake holder inside to store and transport the cupcake cones. I have a few cupcake carriers, and this Rubbermaid one has a dome shaped cover which is perfect for the cupcakes cones.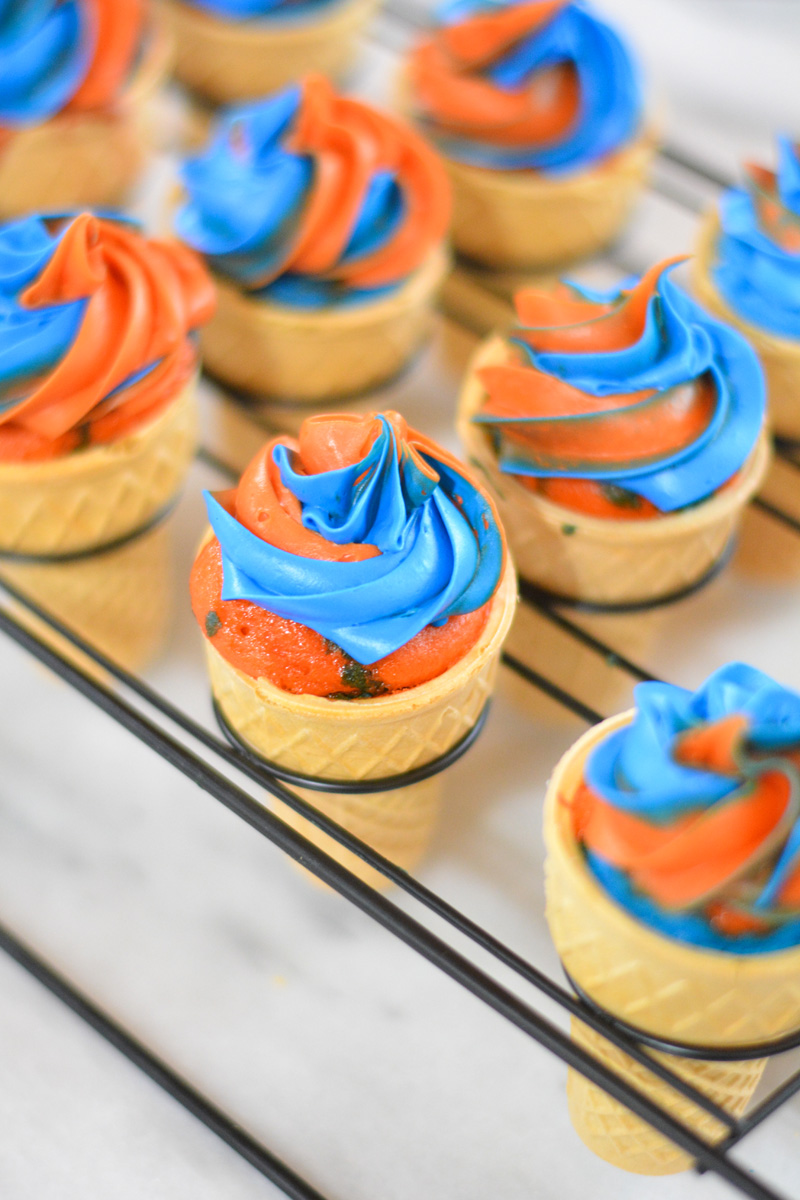 Are you planning a Nerf Birthday Party? Check out our other fun ideas.
Nerf Party Ideas – including a Nerf Cake, party supplies, decorations, food ideas.
Make your own Nerf Games – tutorial on how to make 3 games