This post is sponsored by Nellie's Free Range Eggs.
Red Sox and eggs, two things our family loves! This year, I'm excited to announce that Nellie's Free Range Eggs are the official egg of the Boston Red Sox. All egg dishes sold at Fenway games in 2019 are from Nellies and are Certified Humane.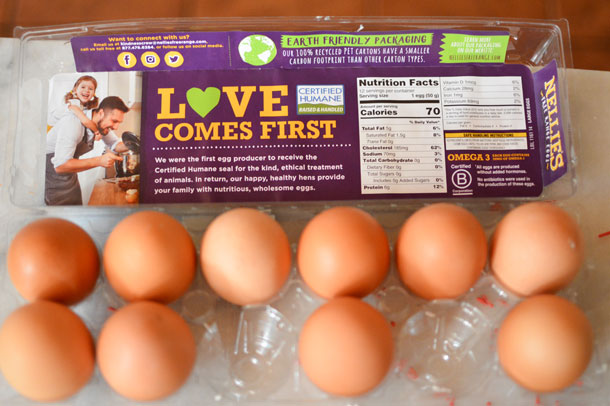 Eggs are packed with protein to help power the strongest players, whether they are teens, tweens or in the major league! Eggs are convenient any time of the year, in the morning, or for a late afternoon snack.. Whether your getting ready for a big game, hiking in the White Mountains on the weekend, or meal prepping to get ready for the busy back-to-school season, eggs are a great way to start the day.
Eggs are a staple in our fridge and we easily go through a couple dozen a week. Between the egg sandwiches, omelets, quiche, and egg cups made in a muffin tin, our family starts off each day feeling energized.
As a busy mom of three boys, meal prepping often saves the day. I'll plan a couple meal prepping days each month and make numerous heat and serve breakfast options. Quiche is one of my-go to breakfasts to meal prep as it's packed with protein and fresh veggies, and can feed our entire family for 2 days. The boys also love breakfast cups, and I can easily make a dozen and freeze. They can easily grab one from the freezer and warm it up in the microwave for a hearty breakfast on the go.
Bacon and Mushroom Quiche: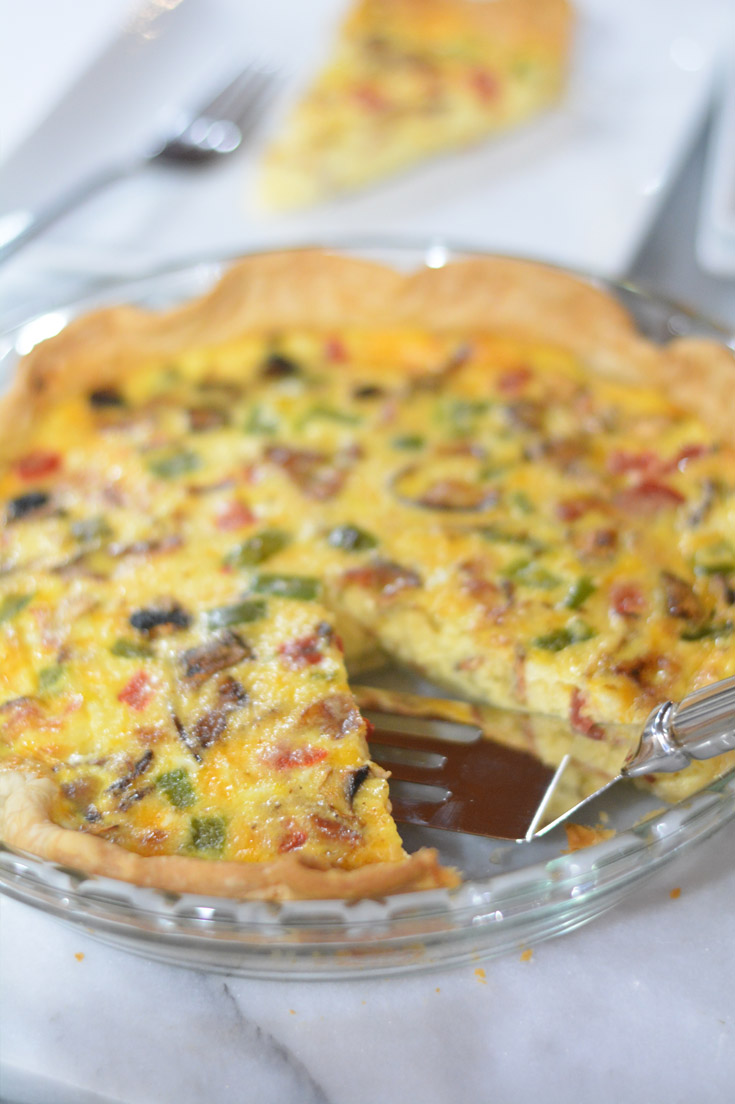 Bacon and Mushroom Quiche
Print
Ingredients
5

large eggs

beaten

1

cup

milk

3/4

cup

reduced fat mozzarella cheese

1 1/4

cup

favorite filling: sautéed peppers, mushroom, bacon

1

9-in refrigerated pie crust

pinch

salt
Instructions
Preheat the oven to 375 degrees F.

Roll out the pie crust and place in a 9 in pie dish. Push up against sides.

Mix in the cheese, salt, veggies/bacon

Pour into prepared pie crust

Bake for 35 to 45 minutes until the egg mixture is set
Breakfast Egg Cups made in a Muffin Tin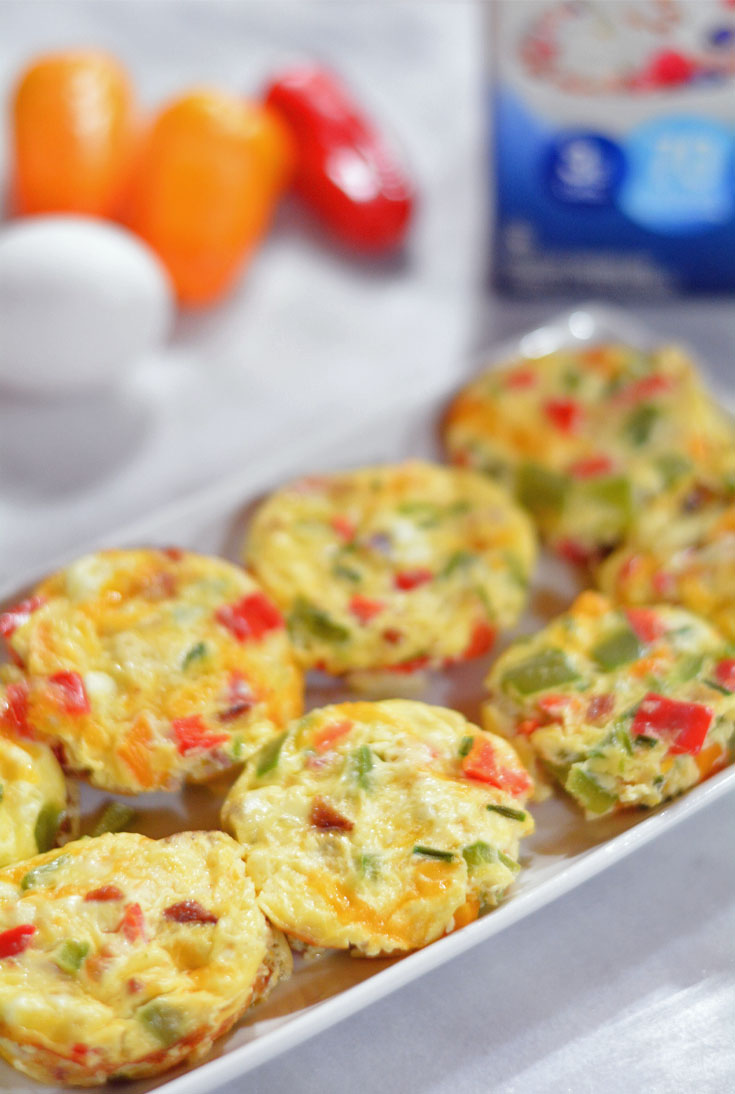 Ingredients
2

large eggs

2

large egg whites

3/4

cup

milk

2

cups

peppers

diced

1/2

cup

turkey bacon

diced

1/4

cup

chives

1

cup

reduced fat mozzarella cheese

1/4

tsp

fresh ground black pepper
Instructions
Preheat oven to 400 degrees. Lightly coat muffin tin with cooking spray.

In a large bowl, wisk together eggs and milk. Stir in peppers, chives, bacon, cheese, and pepper.

Divide mixture evenly into 8 muffin cups.

Bake until firm, about 20 minutes. Allow to cool about 5 minutes, remove from muffin pan and cool.
Celebrate the Red Sox with Cupcakes!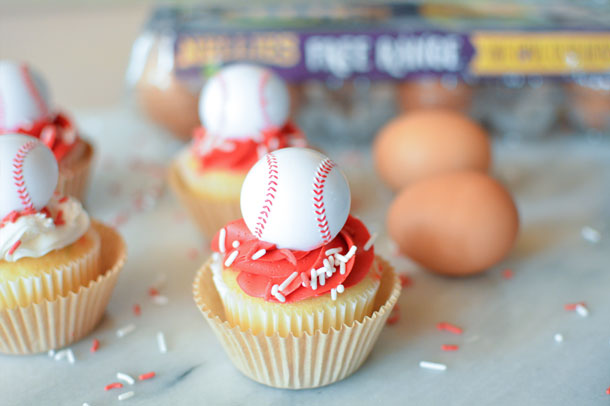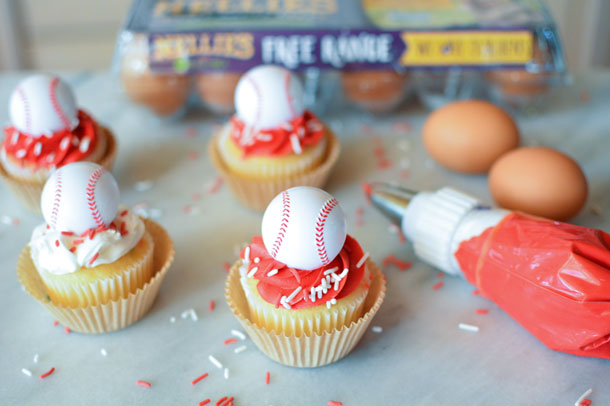 You can't go wrong with celebrating a big Red Sox win with homemade cupcakes!
More about Nellie's Free Range Eggs:
There are 45 Nellie's Farms In The USA that are Certified Humane
Hens live on small family run farms
Nellie's Farms can be found in 9 different states.
High-quality feed free of antibiotics and added hormones.
More nutrient-rich egg with deep cold colored yolks
Where to buy free range eggs?
Visit the product locater to find Nellie's Free Range Eggs in a store near you.