Information and gift card provided by Best Buy.
Ride to school in style with the Hover-1 Electric Folding Scooter from Best Buy!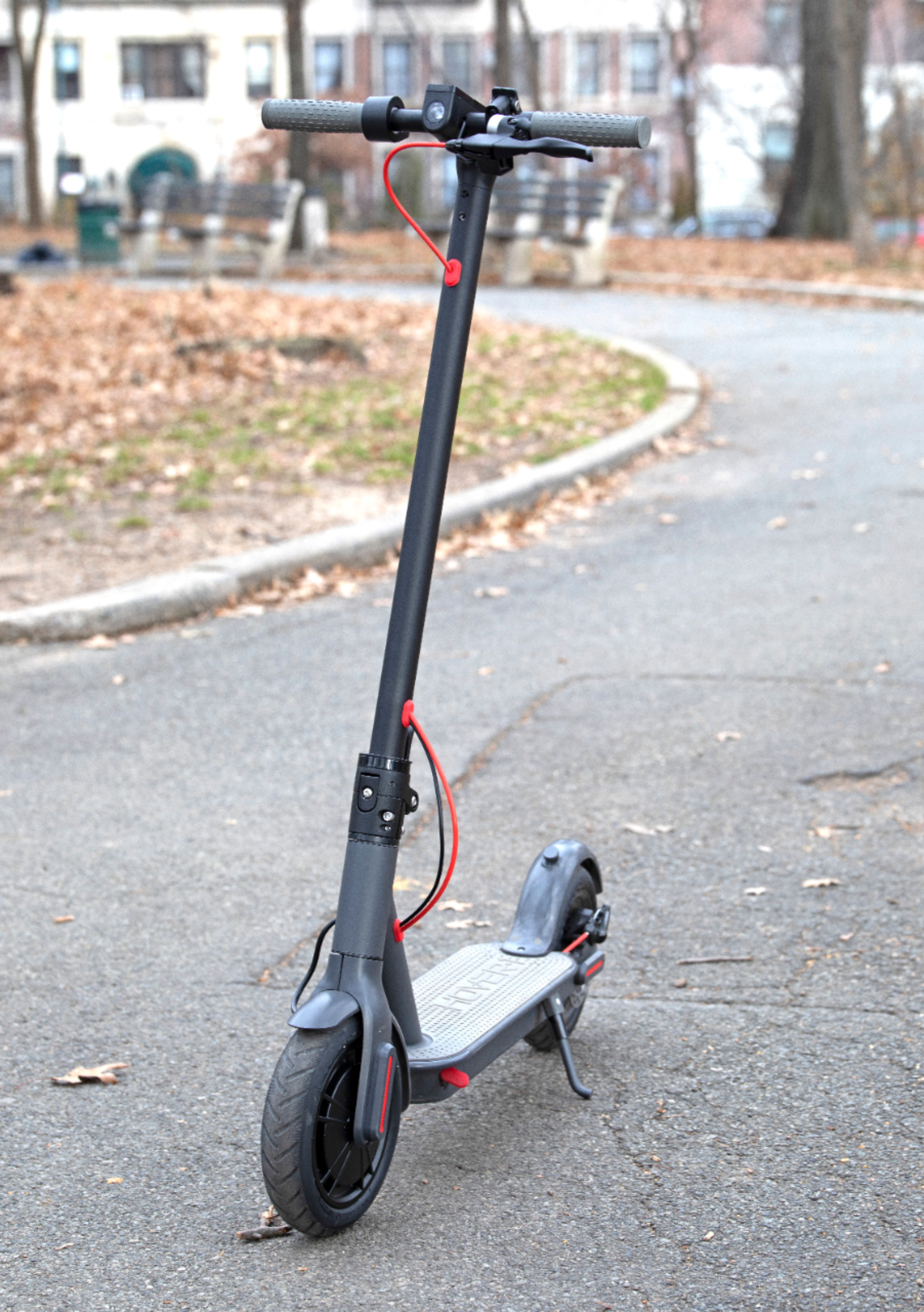 As my son enters middle school electric scooters, bikes, and skateboards are becoming more and more popular among his friends. Our teen neighbor has an electric scooter and they all enjoy taking turns on it, riding up and down the neighborhood. It been on my son's wish list for the last year, and will most likely make it to the top of his Holiday Wish List this year.
The Hover-1 is an electric scooter that can be used for around town, city life, campus life, and even for vacations. Ride anywhere, anytime with the 8.5″ tires that allow for greater stability. This scooter can even tackle hills at angles up to 15 degrees effortlessly, perfect for the terrain in New Hampshire. Ride for up to 16-miles before the battery needs to be recharged, and at 14 MPH top speed. A bright LED headlight is built in for added safety.
Hover-1 Electric Folding Scooter:
36V UL certified battery pack
The electric scooter is simple to charge with the provided easy-to-use charger.
Reaches speeds up to 14 mph
Ride for up to 16 miles on one charge.
Foldable design
The Hover-1 Journey folds in half for easy storage. The folding design offers a convenient, stylish, and exciting form of transportation with the ability to fold for storage or carrying. At 27 pounds, lift it up and stow after it gets you where you want to go.
Weight capacity of 220 lbs.
Recommend for individuals under 220 lbs to ensure safe riding.
Electronic and foot brakes
Foot breaks to help the scooter come to a complete stop safely.
Is an electric scooter on your child's wish list? Or even your own? As my husband would say, you're never too old for an electric scooter!
Shop the Hover-1 and more electric scooters plus electric bikes and skateboards at Best Buy.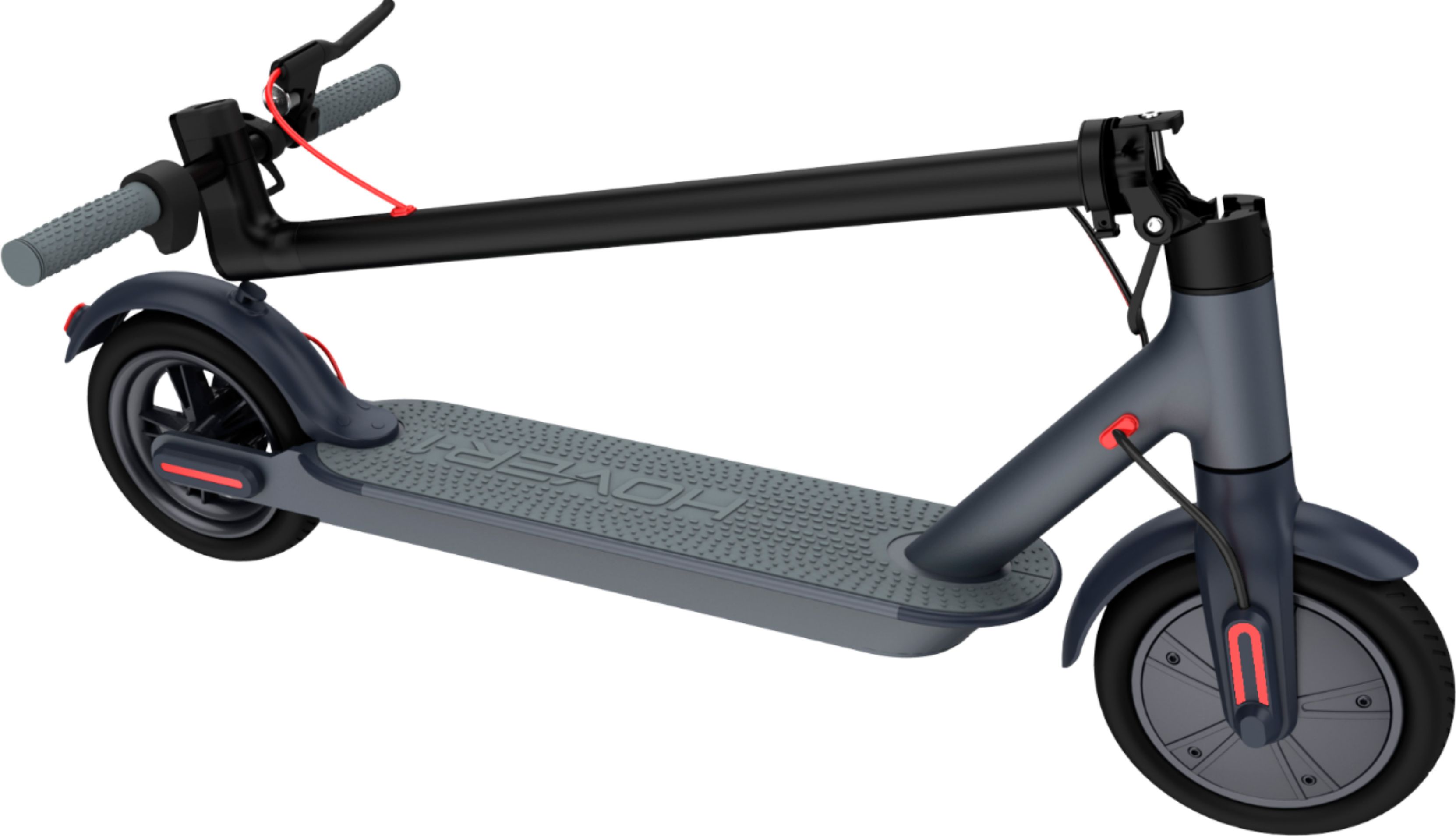 Be Smart and Ride Responsibly:
The purchaser and rider of this product are responsible for knowing and obeying all state and local regulations regarding the use of this product. It is highly encouraged that you read and follow the product instructions including all safety precautions and use protective gear. Protective gear can be found at http://www.bestbuy.com/protectivegear.