You'll be on target for hosting the ultimate Nerf birthday party with these fun ideas for making your own Nerf games. There are three Nerf Games to choose from made out of cardboard boxes.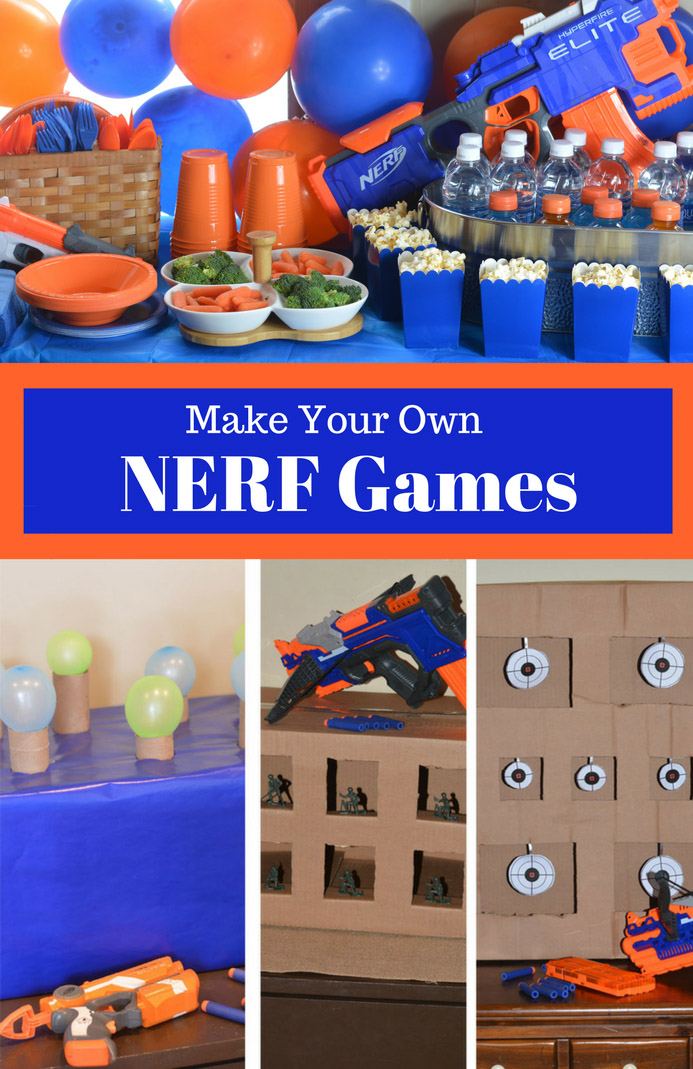 How to Make Nerf Games:
It was no surprise that my children requested a Nerf Birthday party to celebrate their 7th and 9th birthdays. Nerf guns have been popular among the boys and their friends for the past couple of years. I found some great deals at the Walmart Clearance section and was able to stock up on a number of guns and Nerf bullets and started saving cardboard boxes to make a few games for their Nerf Birthday Party. Since their birthday is in the winter months and has to be held indoors due to the freezing temps and snow, I made some Nerf games out of cardboard boxes. The Nerf Games were not only a huge hit at the party, but they've been using them non-stop for target practice in the basement.
Nerf Game #1:
 Test your aim and see how can knock down the most balloons the fastest.

What you'll need
Empty cardboard box
Cardboard toilet paper or paper towel tubes
Scissors
Directions:
First you'll want to use the toilet paper tubes as a template and cut circles out of the cardboard box
Squeeze the toilet paper tubes into the holes, inserting about 1/2 way down. Insert the paper towel tubes to make the targets higher.
Next, you'll want to blow up the small balloons, tie closed and place on top of the toilet paper tubes.
You can add color by painting the cardboard box, or covering it with wrapping paper to go with your Nerf party theme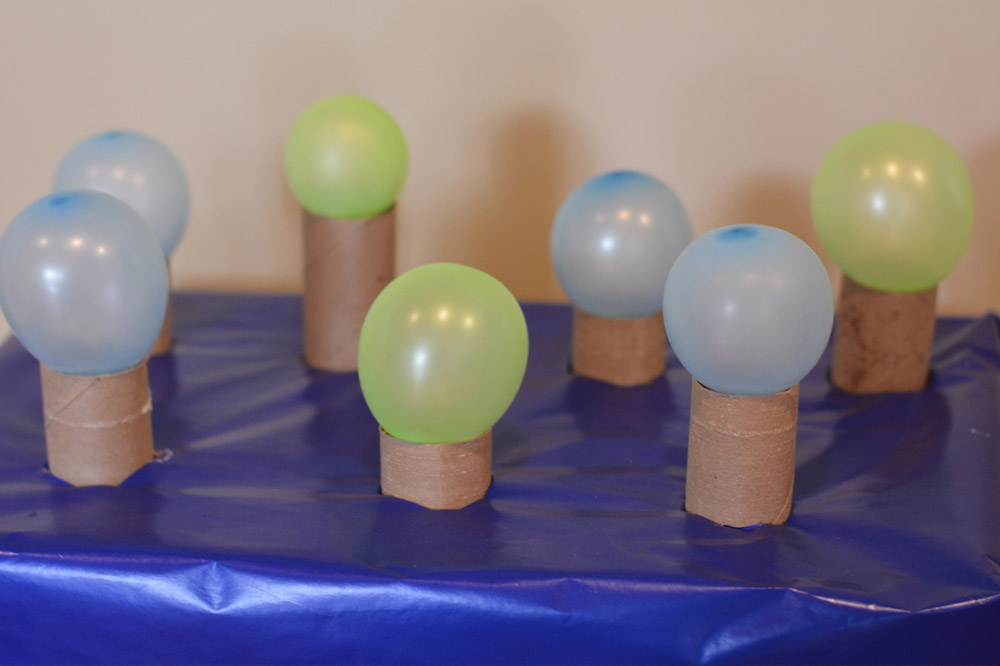 Nerf Game #2 Target Practice:

What you'll need:
empty cardboard box
scissors
tape
targets
ribbon/string
Directions:
Print out the printable targets. 
Cut out the targets, glue or tape a small piece of string or ribbon on the back.
Cut 6-10 squares or rectangles out of the empty cardboard box.
Hang the printable targets using tape.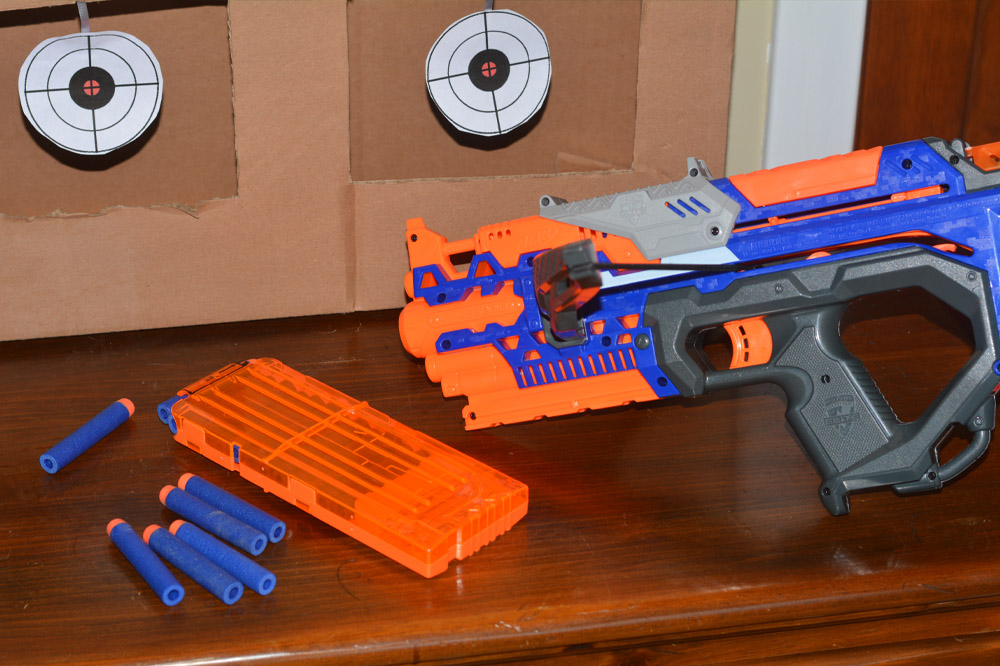 Nerf Game #3  Army Men Knockdown:
What you'll need:
empty cardboard box
tape
scissors
army men
Directions:
Using an empty cardboard box cut trace six squares, two rows of three. Cut out three sides of a square, leaving the bottom intact. Fold over the square and tape to make a platform for the army man to stand on.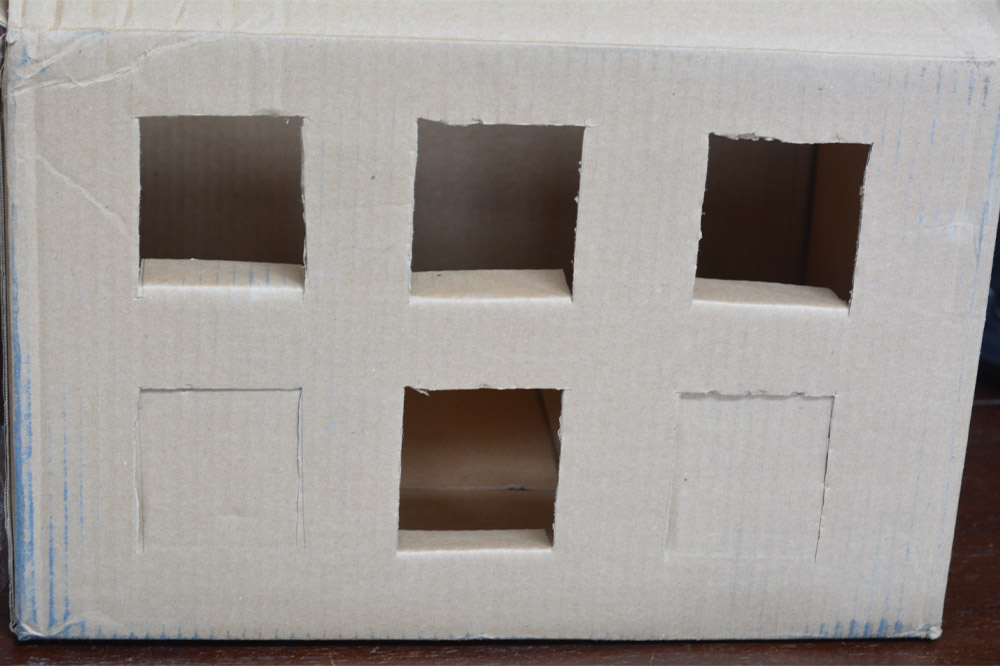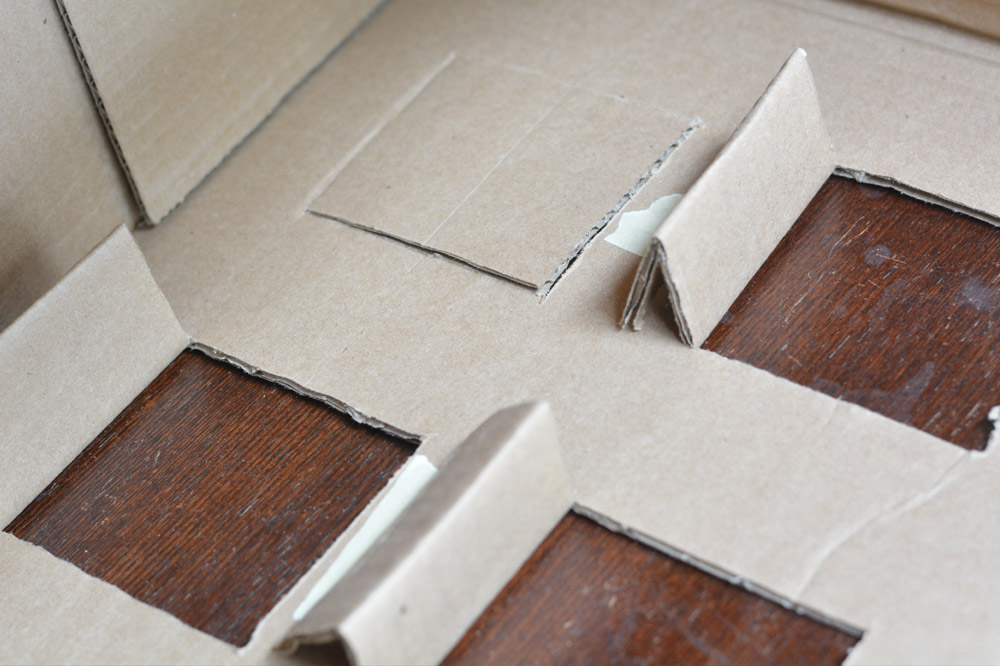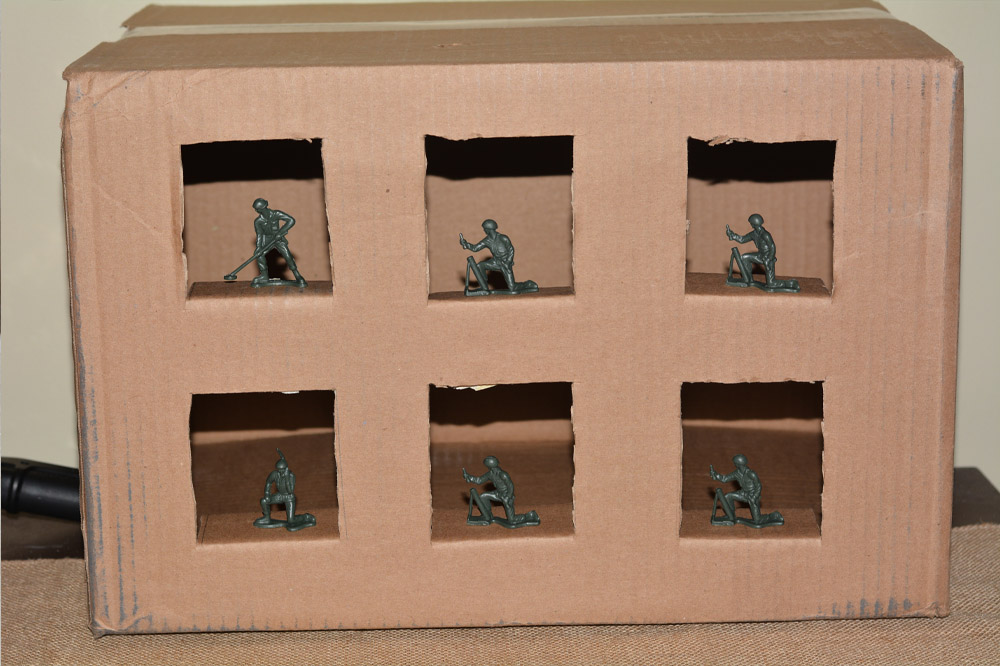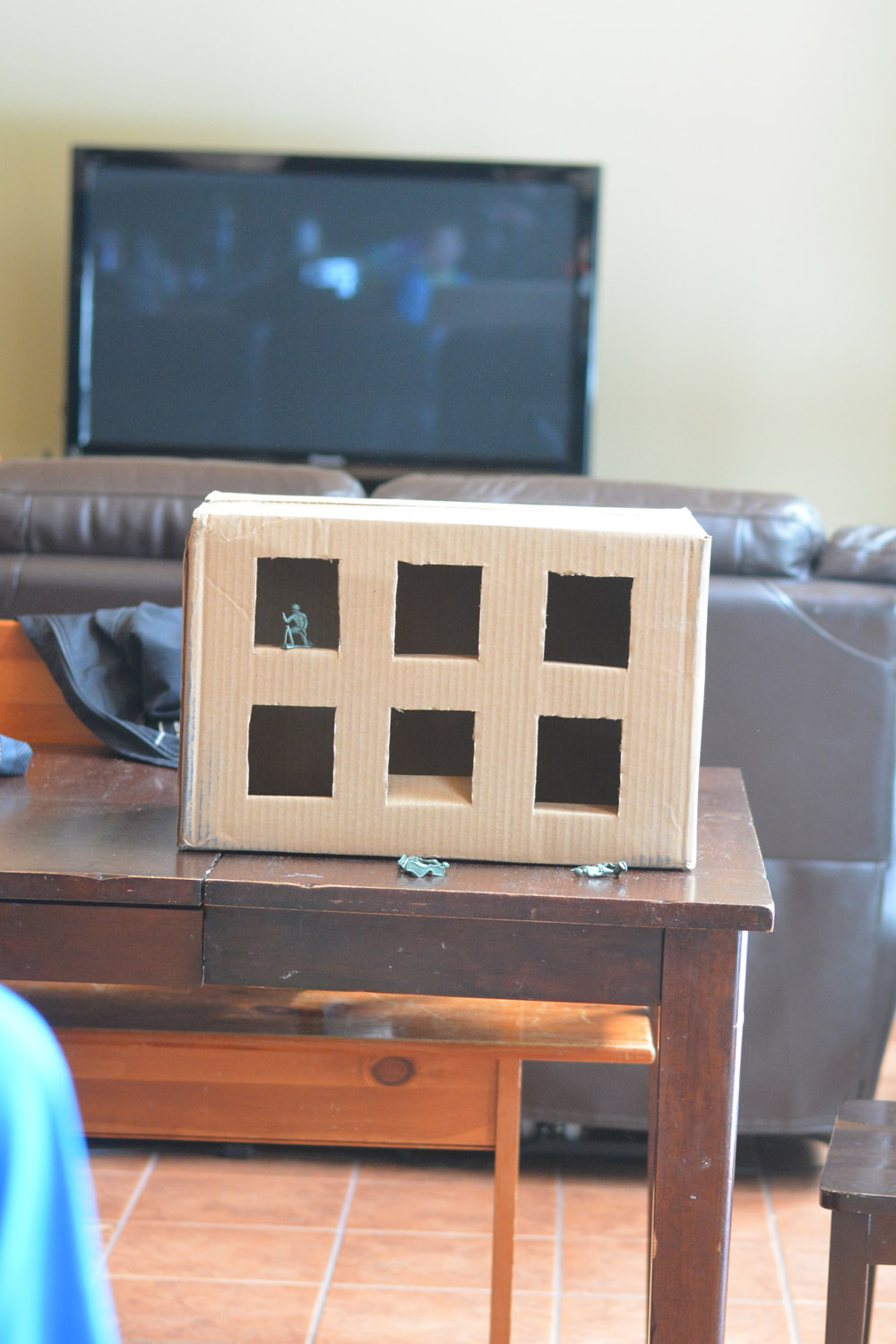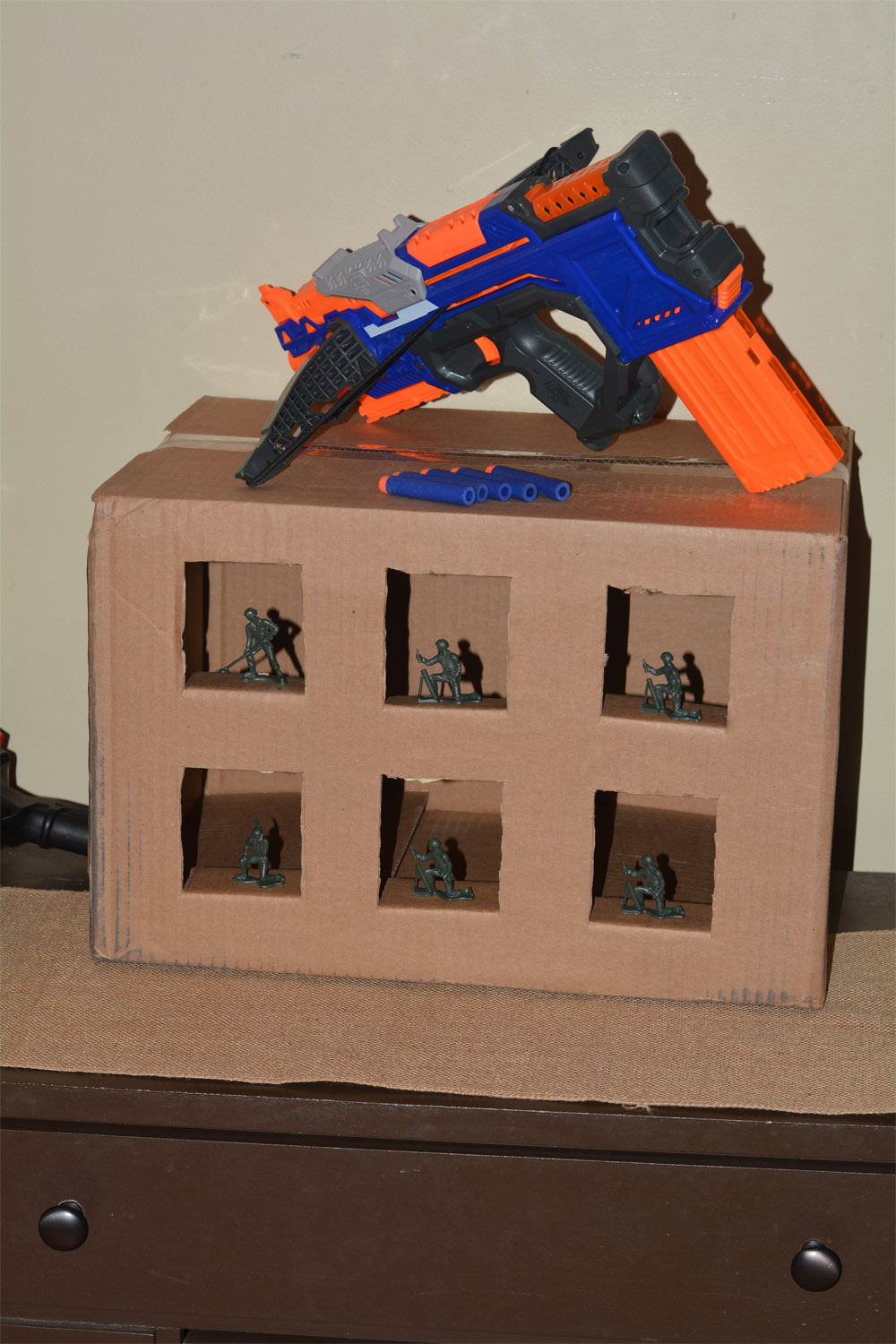 Wear eyewear!
We have two main rules when it comes to Nerf wars, one is to not aim for the head, and the second is to always wear eyewear. I purchased these  clear glasses on Amazon, a pack of 10 costs about $14. The small size was a good fit for 6-9 year olds.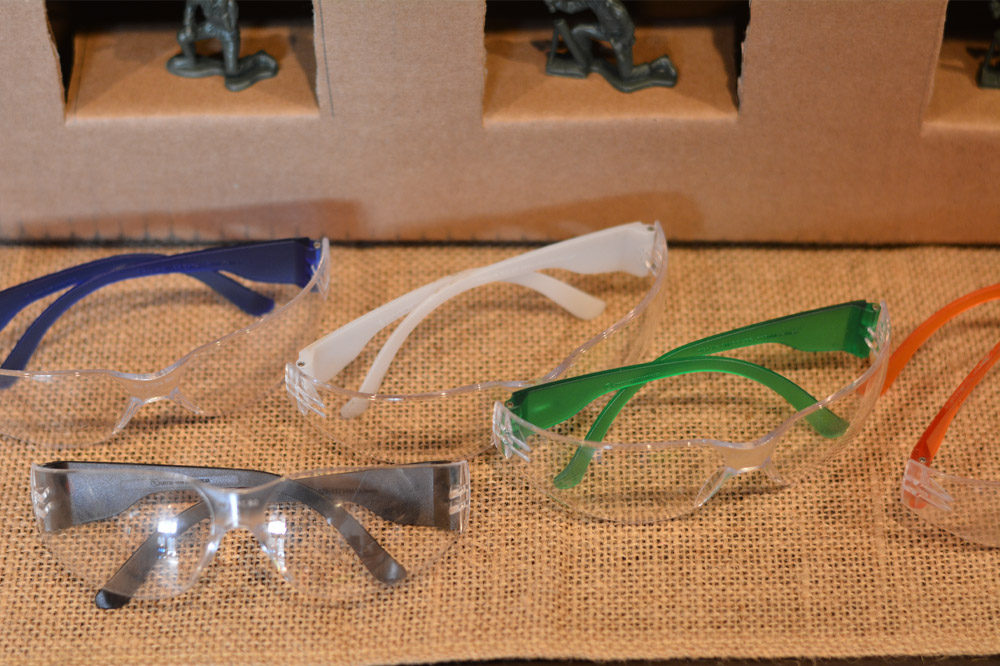 Stay tuned as well be posting a few more of our favorite Nerf Games next week.
Planning a Nerf Party? Check out our other fun Nerf Party Ideas.