I have no clue why, but I have been craving crepes for the past month, I've made them twice so far this week and I'm still ready for more. I have never had crepes until a few months ago when my husband found a recipe and decided to make them one morning and ever since then I've been addicted. I have been trying and testing a number of recipes and have finally found one that works for us.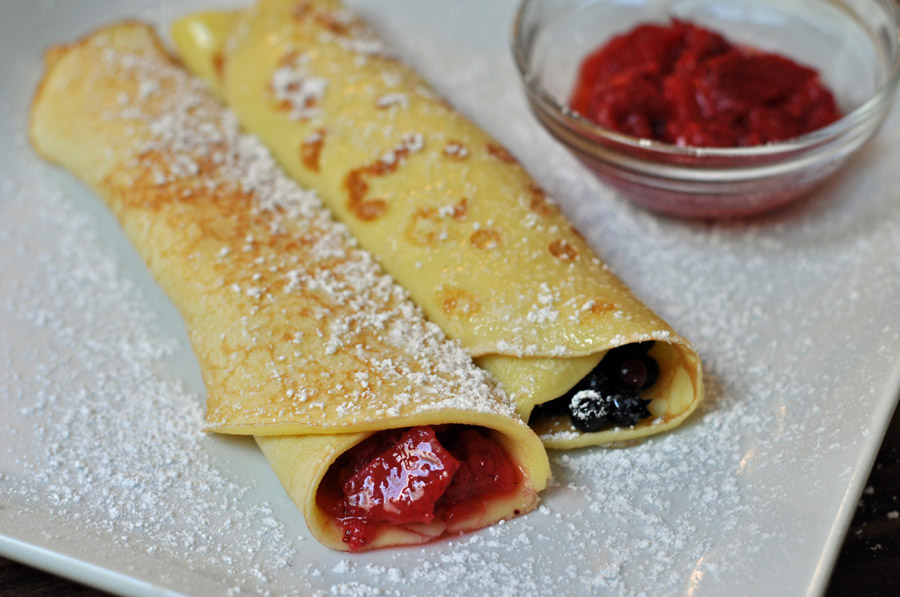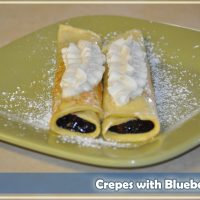 Ingredients
4

large eggs

1

cup

milk

1/2

cup

flour

1

tbs

sugar

1/8

tsp

salt

butter or cooking spray
Instructions
In a large mixing bowl, whisk together the eggs and milk, then gradually add in the flour, sugar and salt; beat until smooth. I have found that using an electric mixer for about 30-45 seconds blends it a lot easier and quicker.

Heat a lightly oiled or buttered frying pan over medium heat. Pour or scoop about 1/3 cup of the batter onto the griddle. Tilt the pan with a circular motion if needed so that the batter coats the surface evenly.

Cook the crepe for about 1- 1 1/2 minutes until the bottom is light brown. Loosen with a spatula, turn over and cook the other side for 1 minute.

Serve with your choice of fillings/toppings.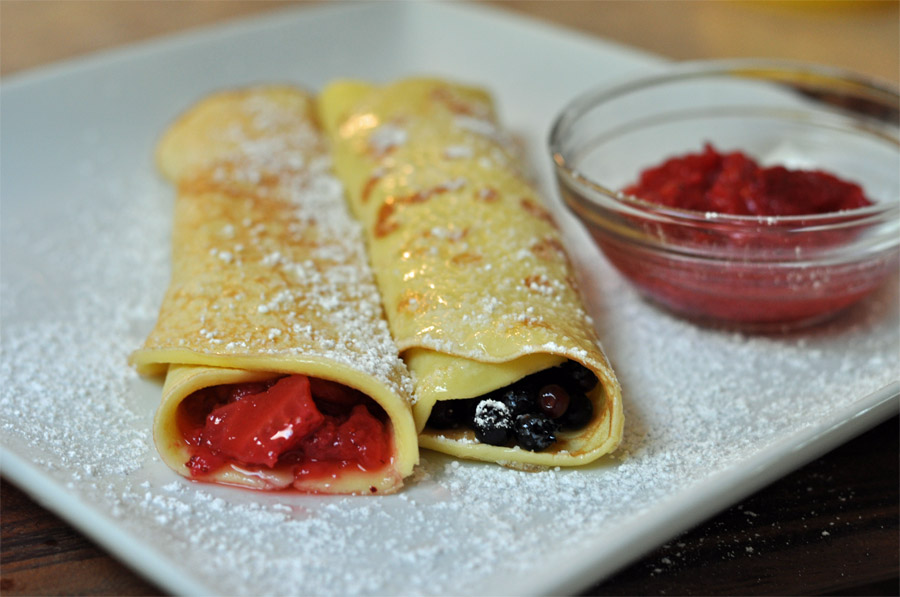 One of our favrorite fillings is this blueberry sauce, sometimes I'll used frozen mixed berries instead of blueberries. I also serve them with fresh strawberries crushed up.