The Ice Castles are once again opened in NH! For a limited time save on admission with the Ice Castle Discount Code: happykids
This will be our 4th year visiting and my kids cannot wait. If you plan on visiting the Ice Castles NH, I recommend visiting around sunset if possible so that you can see the castles during the day and lighted at night. Both times are simply amazing, so you can't go wrong either way.
Ice Castles NH

The Ice Castles feature amazing ice formations including icicle-dripped archways, canyons, caverns, and ice-carved tunnels. Kids and families can zip down ice slides, crawl through tunnels, and explore different icy rooms in the stunning Narnia-like wonderland. Experience the natural brilliant blue tones of the ice during the day, or see ever-changing, colorful LED-lights embedded in the ice twinkle to music at night. These Ice Castles are Built by hand and made from more than 20,000,000 pounds of ice.
5 Locations:
Ice Castles NH – NEW HAMPSHIRE:
WHERE: 64 Railroad St Lincoln, NH 03521
MINNESOTA:
WHERE: 201 Water Street N Stillwater, MN 55082
COLORADO:
WHERE: Dillon, CO
WINNIPEG, MANITOBA:
WHERE: Parks Canada Place at The Forks Historic Site. 
EDMONTON, ALBERTA:
WHERE: Hawrelak Park, 9330 Groat Road, Edmonton, AB T6G 2A8, Canada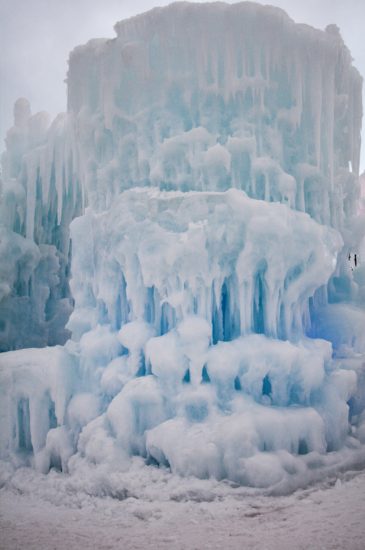 Ice Castle Discount Code:
Save 15% on admission using Ice Castle Discount Code: happykids at checkout. Discount code is valid for a limited time only.
View 2019 Ice Castle Coupon (valid through March 15th)
Ice Castle Tickets are on sale now!
Visit icecastles.com to purchase tickets, new February dates are now available to purchase.
The Ice Castle season is dependent on the freezing temperatures, so new dates will be released as they get closer and there is a better look at the weather.
If you're planning to visit this year, make sure to read our  Tips for Visiting the Ice Castles especially if your traveling with young children.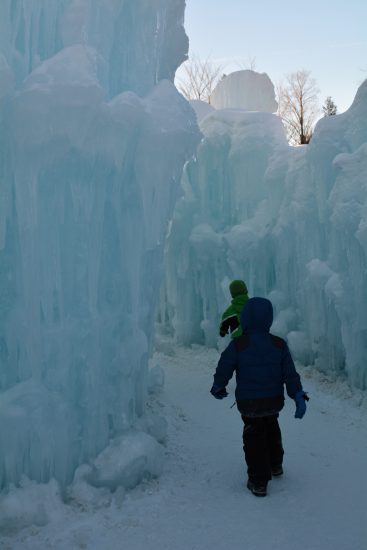 This Ice Castles post is brought to you in partnership with the US Family Guide.