Nighttime has been pretty hectic the past 6 months with a new baby in the house. I've been struggling with sleep since mid-pregnancy and waking up every 2 to 4 hours for months to feed the baby has taken it's toll. Two weeks ago I moved baby boy to his own room and since day 1 in own room, he has been sleeping through the night. While I hesitated moving him out of my room and miss being a reach away during the night, it was the best decision and I wish I did it sooner.
Now that I'm getting the baby into a routine not just during the day but at night, I'm also getting myself into a routine. One of the hardest things for me has been to unplug from my smartphone at night. I always find myself reaching for it to set my alarm, but would always want to peek at my emails or Facebook and before I knew it an hour would go by. Since unplugging from technology, resting before bedtime and replacing my pillows, my sleep has improved and I'm waking up with more energy in the morning.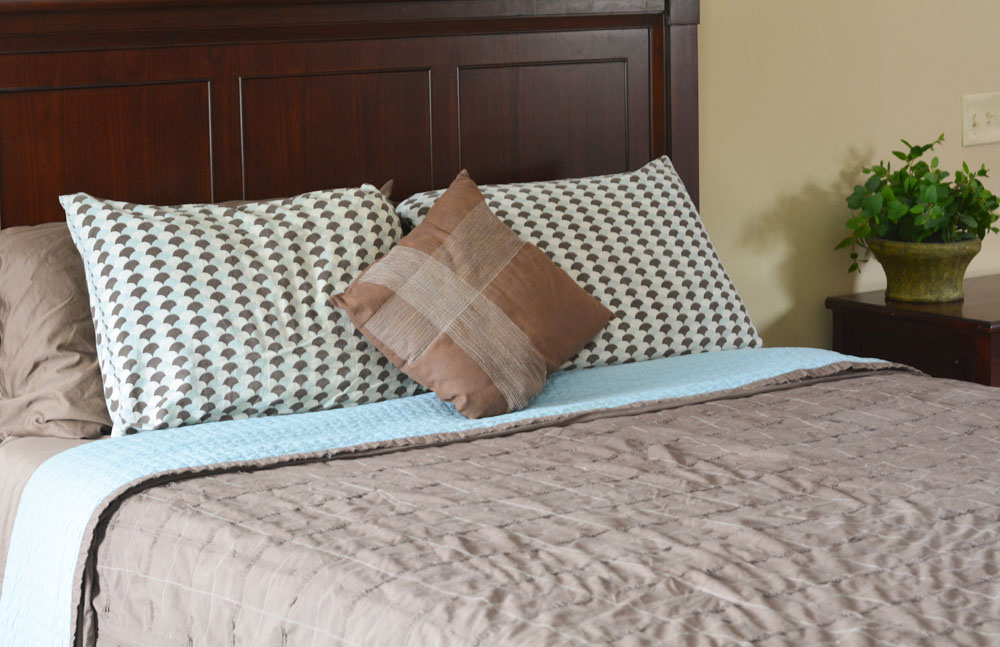 7 Tips For Getting A Better Night's Sleep:
Stick to the same bedtime, even on the weekends.
Create a bedtime routine: Just like you create a bedtime routine for your children, get into a routine yourself.
Relax before bedtime – take a warm bath or shower, or read a book
Unplug from technology – turn off the T.V., the smartphones and the tablets at least 60 minutes before bedtime.
Pay attention to what you eat – avoid caffeine late in the afternoon. Caffeine can be hidden, make sure to read labels.
Don't eat a heavy meal before bed. I try to stick to an 8pm rule, if it's after 8pm then water only, or a light snack.
Replace your old, worn out pillows
I've always dreamed of having the picture perfect master suite and admire how cozy and relaxing the bedrooms look in magazines. It's a work in progress but we've been slowly making changes to improve our bedroom's relaxing atmosphere. Last year we replaced our mismatching bedroom furniture and after recently replacing our pillows, I'm hoping to update our mattress within the next year.
Brentwood Homes recently sent us their Sleep Wellness Bundle which could not come at a more perfect time after having months of restless sleep with a newborn. While I prefer the soft cushy Helena Latex/Kapok pillows, my husband prefers the firmness of the Carmel Latex pillow.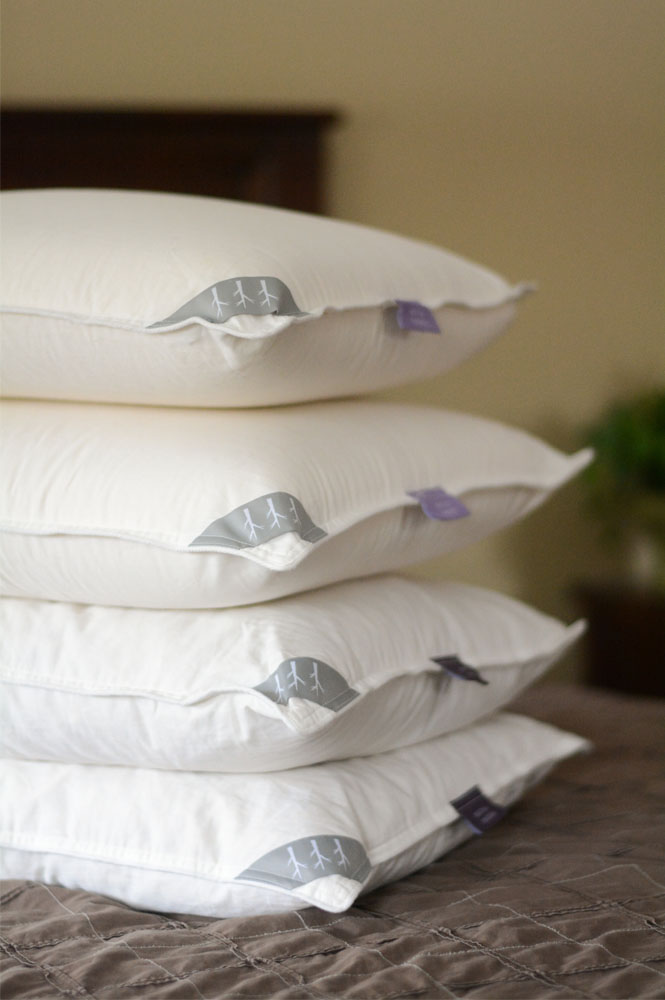 Helena Latex/Kapok Pillows:
Combines the smoothness of silk and fluffiness of cotton
Filled with all-natural latex ribbons that have a responsive feel & provide uplifting support.
Molds to your neck and head – perfect for those that switch between multiple sleeping positions.
Cover is made of organic cotton, grown without toxic pesticides or fertilizers.
Carmel Latex Molded Pillow:
Made with a 100% organic cotton cover and certified free of synthetic materials by the Eco-institute
All natural latex is molded to perfectly contour your head and neck, providing essential support through the night.
Resilient and supportive latex that never requires fluffing
Brentwood Home Coupon:
Use coupon code OURHOME to save 10%.
Win a Sleep Wellness Bundle!
One lucky reader will win a Brentwood Home Sleep Wellness Bundle that includes 2 Latex/Kapok Pillows and 2 molded Latex Pillows.
Product  information & giveaway prize provided by the sponsor. All opinions are my own personal and honest thoughts. By entering this giveaway you agree to the Giveaway Rules. This giveaway will end on Jan 16, 2017 at 11:59pm EST. The winner will be chosen via Rafflecopter. The winner will have 24 hours to respond or a new winner will be selected. You must be 18 years or older.