This post is brought to you in partnership with RealPlayer Cloud. All opinons are 100% my own.
Having to go through the heartache of loosing a year's worth of pictures and videos, I have vowed to never leave images and videos solely on my smartphone or computer. Now that I have a smartphone I haven't used my video camera in years, my phone is much smaller and is always on me, like last week when the boys and I visited the Conway Scenic Railroad to take a ride on Thomas the Train and when J & T water-skied for the first time.
While I'm always taking pictures, I am often limited to the number of videos I can take with my phone as videos take up a lot of space. Thanks to RealPlayer Cloud I can now free up space on my phone while allowing my videos to stay safe and secure.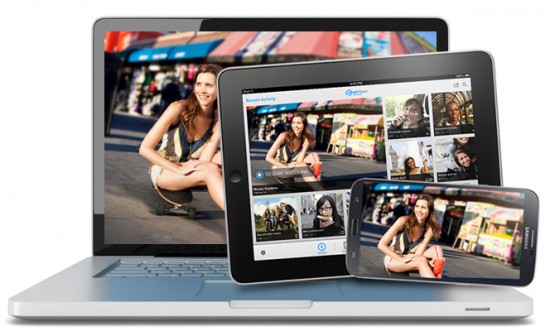 In addition to keeping our cherished videos safe, we can easily watch the videos on our PC, TV, phone and tablets as well as share them securely with friends and family members. With my husband's family living 16 hours away, being able to share them easily is a big plus.
The RealPlayer Cloud app can be downloaded for free on iOS, Android, Kindle Fire, and or Windows devices. Once downloaded, simply sign up for a free account, everyone automatically receives 2GB of free storage space. If you find yourself needing additional storage, RealPlayer Cloud provides Silver, Gold, and Platinum subscriptions for an additional fee.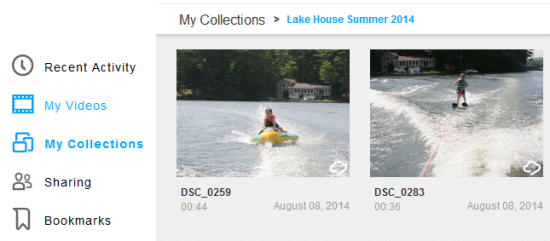 RealPlayer Cloud:
Free up space on your phone and computer. Add videos to your RealPlayer Cloud account.
Organize your videos easily by making different "collections." My vacation, train ride, boating…
Log in to your account from any computer / tablet to share your videos. Visiting grandpa and want to show him videos of a recent vacation? Log into your real.com account on his computer to view the videos.
Watch your videos on the big screen. Watch the videos on your television through the RealPlayer Cloud channel on the Roku.
Share with friends and family privately. Send a video  by entering a phone number or email address. The recipient can hit play and watch the video on any device without downloading the app or any software. You can email entire collections, but can only text one video at a time.
Share on Facebook and Twitter.
The past few weeks I didn't have to worry about running out of storage on my smartphone since I could upload the videos to my RealPlayer Cloud, creating additional space on my phone.  I loved being able to constantly take videos throughout the day of the boys water-skiing and tubing and then instantly share them with family. I'm looking forward to having a family night watching all of the videos that we took this past summer on our TV using the Roku. Stay tuned as we'll be sharing about our family movie night with our Roku in the coming weeks.
Do you have any trips planned before the kids head back-to-school?
To help you enjoy a family outing of your choice and capture those moments, one lucky reader will win a fabulous prize pack that includes:
One free year of an upgraded RealPlayer Cloud "Gold" plan – 100GB storage ($99 value).
$200 Visa Gift Card
Roku 2
All opinions are my own personal and honest thoughts.