Back when I went to elementary school our extra classes I used to get excited for our "specials" which included art, music and gym class. Fast forward 25 years, and now my kindergartener and 2nd grader look forward to their "specials" that not only include art, music, and gym, but STEM class as well. With coding becoming more popular in elementary schools, Learning Resources has recently introduced a coding activity set that is geared towards children 5 years and older. My kindergartener could not wait to open up the STEM Robot Mouse Coding Activity Set that Learning Resources recently sent him.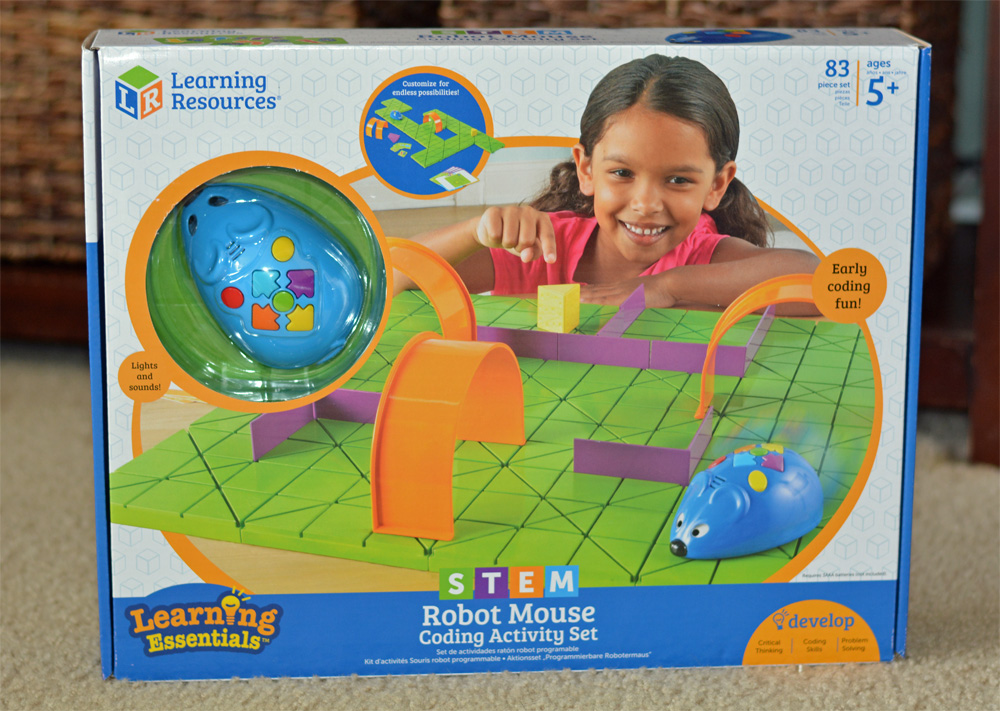 The Learning Resources STEM Robot Mouse Coding Activity Set offers an introduction to coding with Colby, the programmable mouse. The set provides a hands-on experience as children learn how to program the mouse with four simple commands, right, left, forward, and reverse. Every step is important, or else Colby will not reach his goal, the cheese wedge.
 Learning Resources Stem Robot Mouse Coding Activity Set includes:
Robot Mouse
16 green maze grids
22 purple maze walls
3 orange tunnels
cheese wedge
30 double-sized coding cards
10 double-sided activity cards
*3 AAA batteries are needed (not included).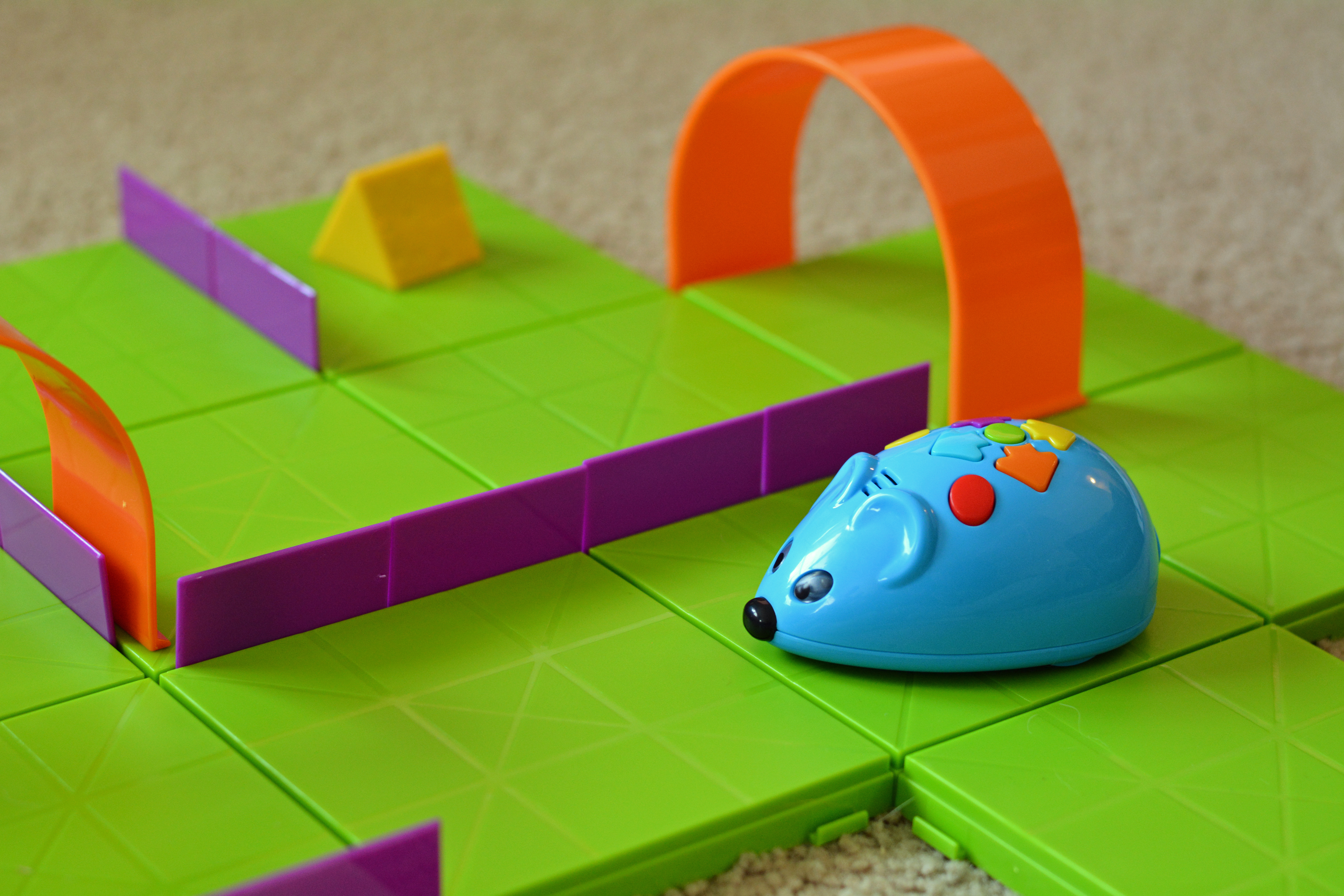 Children can either pick an activity card and build one of the mazes, or they can create their own. Once the maze built, the coding cards are used to create a step-by-step path to the finish. Colby will then need to be programmed with the colorful buttons on his back to make his way through the maze. This activity set not only helps children develop programming skills, but also problem solving skills. If Colby turns the wrong way, the child will need to re-program the mouse with the correct sequence. In addition to the green maze grids, Colby also works on any hard surface, endless movement possibilities.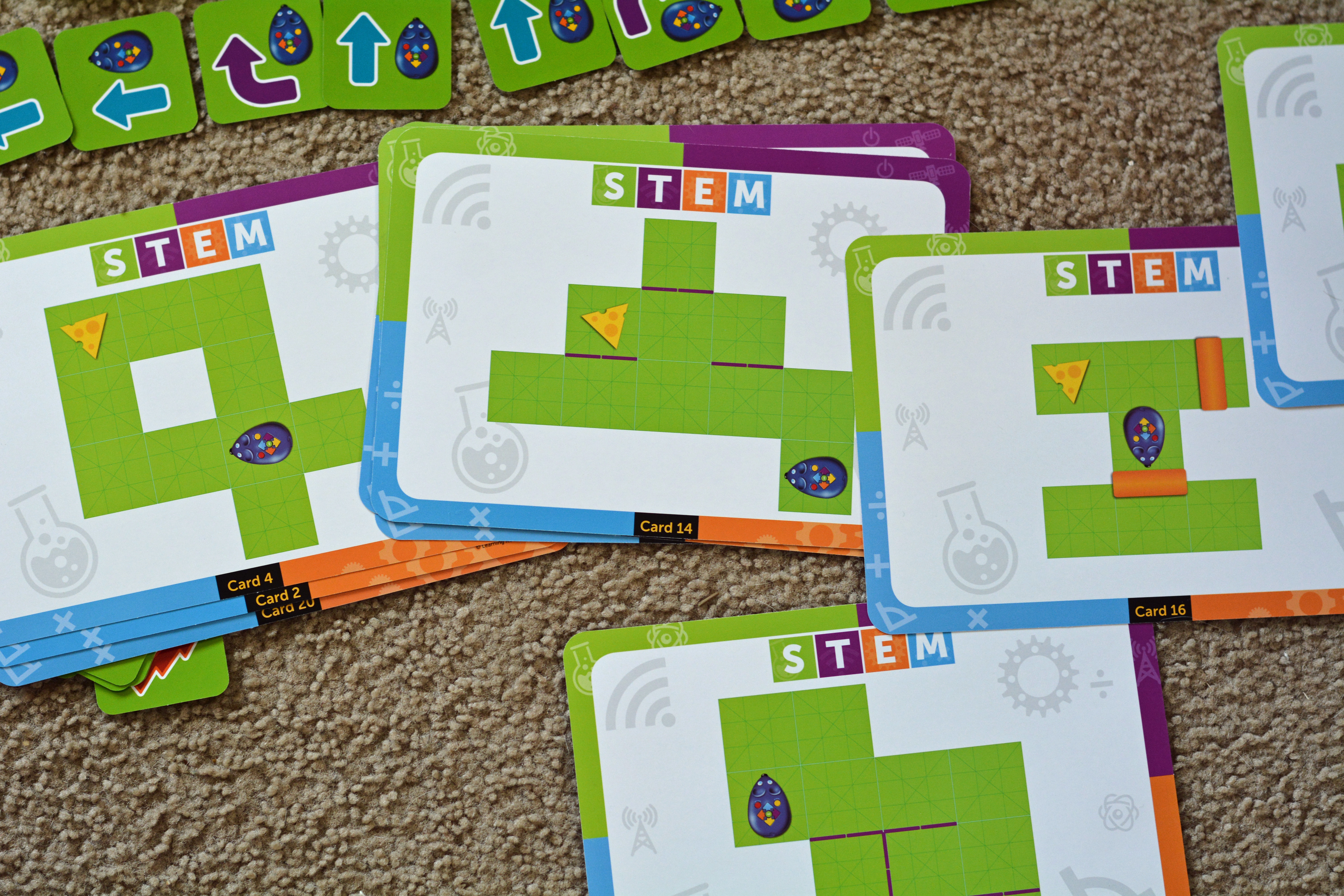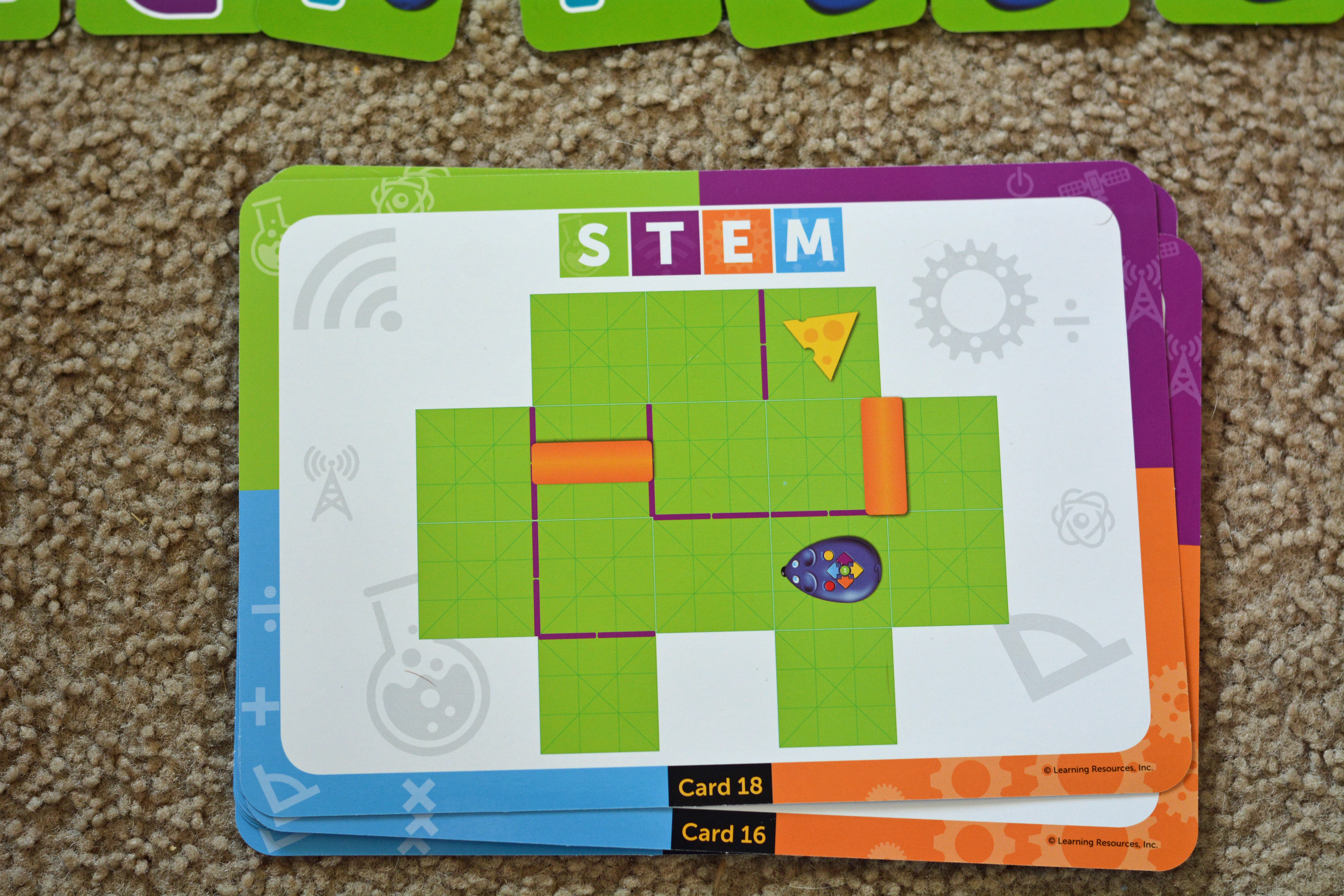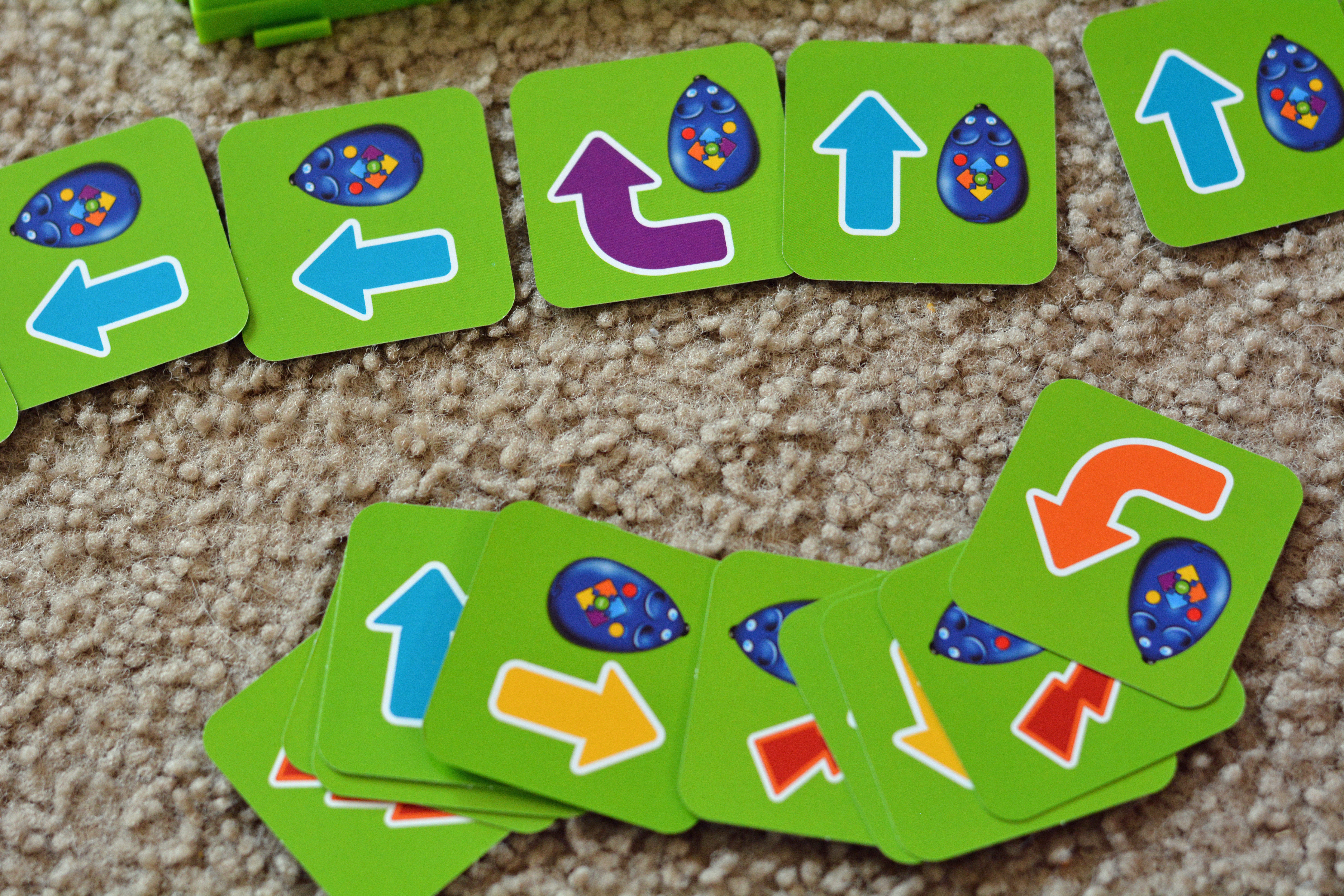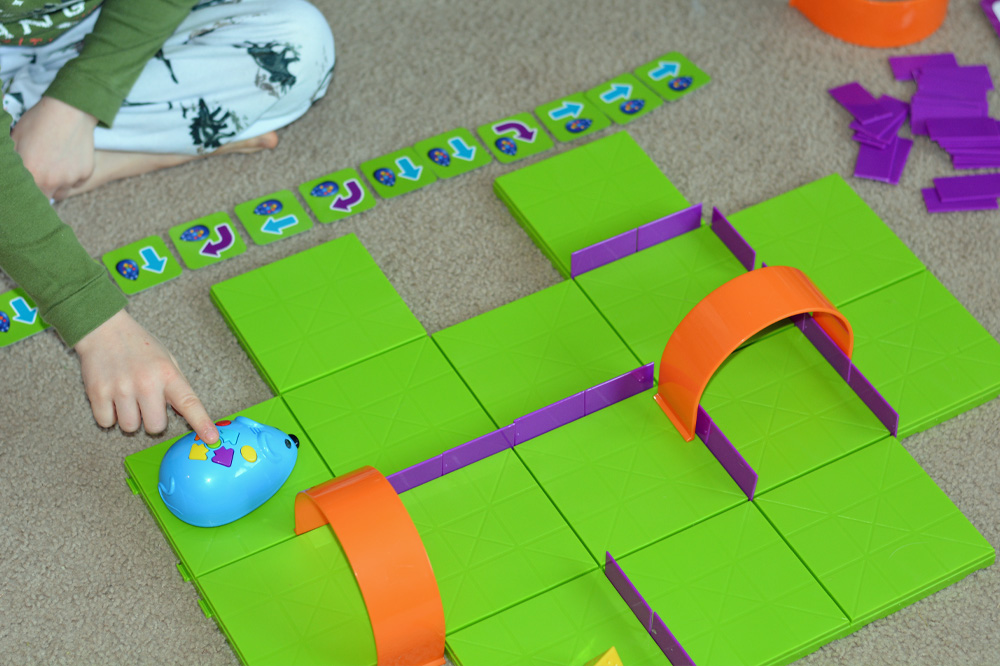 *While the kids love playing with this set and programing Colby, I did notice that Colby doesn't always go in a straight line, he veers to the right or left sometimes which makes him sometimes run into the purple barriers. For the most part the barrier will still push him along, but there have been a few instances where he was unable to reach the cheese and we had to start him at the beginning.
Hands on Coding Fun!
Purchase the Learning Resources Stem Robot Mouse Coding Activity Set on Amazon. Currently on sale for $47.99, regularly $59.99.