Lincoln, New Hampshire is once again hosting the Ice Castles this year, and time is running out! These amazing ice features are opened for one last weekend and include archways, tunnels, slot canyons, ice slide, caverns, glacial waterfalls and a frozen throne. This year was our second time visiting and the kids couldn't wait to check out the castles and the slides, new this year was a larger slide that not only children can slide down on but adults as well. During the day you'll be able to see natural frozen ice tones, and if time allows you'll want to stop by at night where you'll be will able to view the colorful LED-lit ice set to music.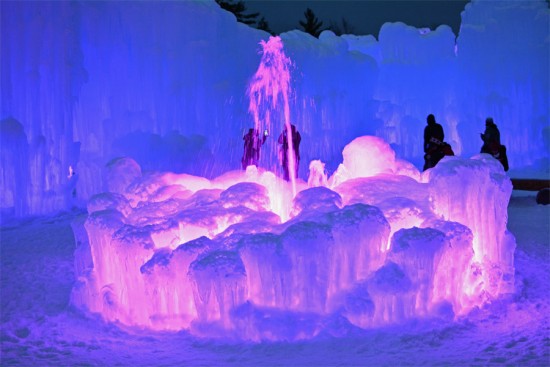 We arrived during the 5-5:30pm time slot and were able to catch a glimpse of the castles in the light as well as in the dark when the colorful LEDs lit the ice up. Last year you were allowed to leave and return at night, but this year you will need to purchase two separate tickets unless you stay until the sun goes down. Once inside, there is no time limit, you can stay for 20 minutes or an hour.
 Slide at the Ice Castles:
This is the last weekend! Don't miss you on this fun and unique experience with your family at the Ice Castles.
The Ice Castles are located at 64 Railroad St Lincoln in New Hampshire.
Hours:
Mon, Wed &  Thurs: 3pm to 9pm
Tuesday: Closed
Friday March 4: 3pm to 10pm
Sat March 5: Noon to 10pm
Sunday: 3pm to 9pm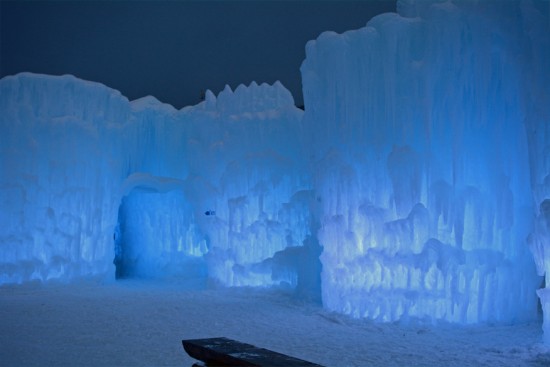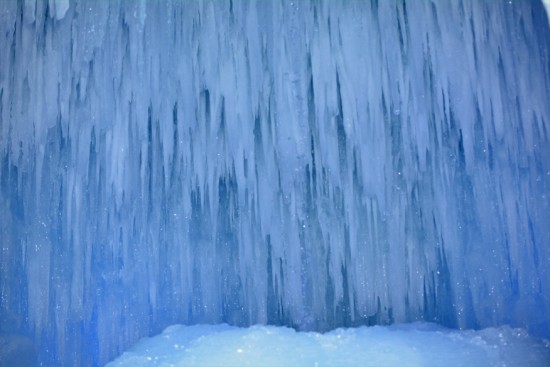 Complementary passes provided for our family.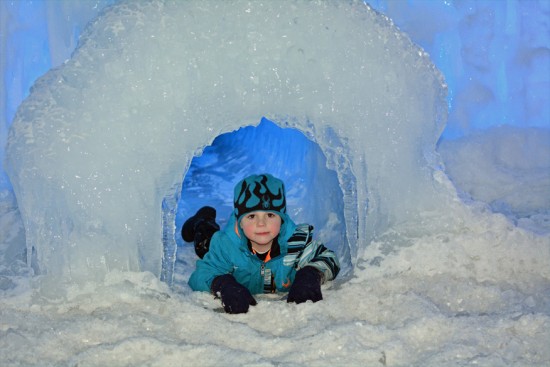 Ice Castles Coupon!
Save off admission with an ice castles coupon! Visit here, and use Code USFamily to Save 15% off admission on IceCastles.com. Valid for UT, NH, MN, and AB locations.
Will you be taking a trip to Lincoln, New Hampshire this weekend to see the ice castles?