This post was sponsored by Hood as part of an Influencer Activation for Influence Central and all opinions expressed in my post are my own.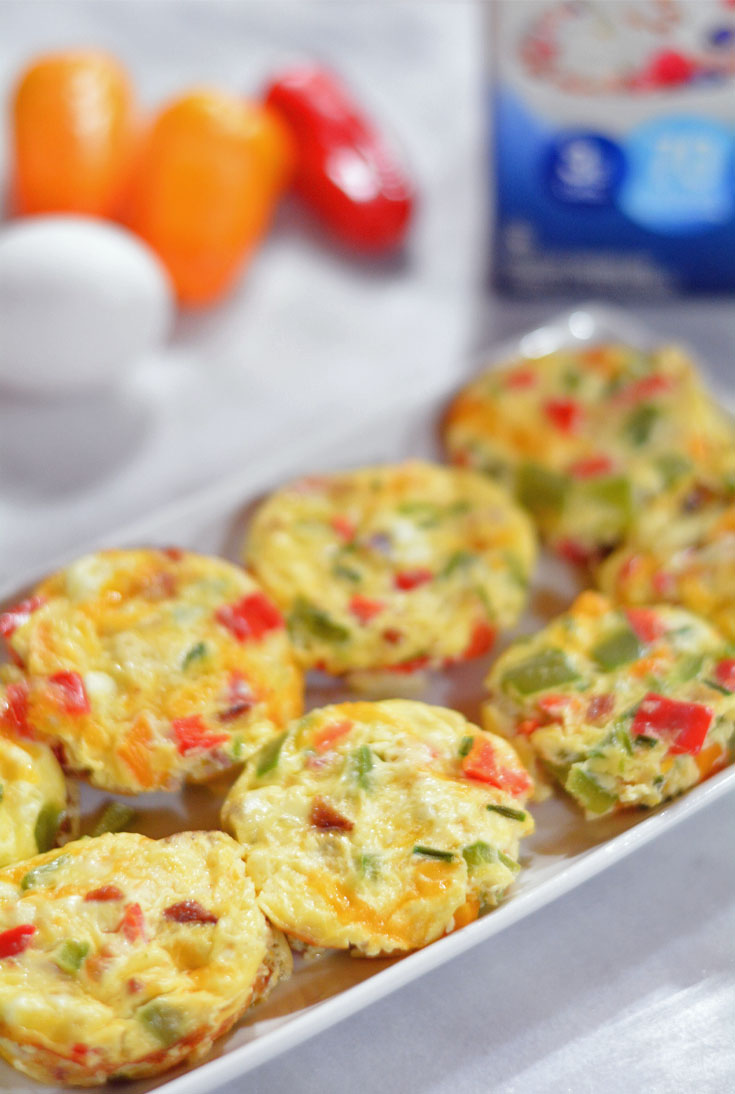 Every year my New Year's resolution is to eat healthier and to exercise more but it has been hard for me to stick to a plan. The drastic changes are overwhelming, and I always end up reverting back to my old ways. This year though, I am in a wedding which has been a big push and a reminder that when I want to reach for a snack or beverage to choose a healthier option.
I've been taking small steps and swapping out everyday products, it's a step in the right direction to live a healthier lifestyle in 2018. One thing I've been working on is eating less carbs and less sugar. Swapping out our milk with the Calorie Countdown 2% Reduced Fat has been my most recent change.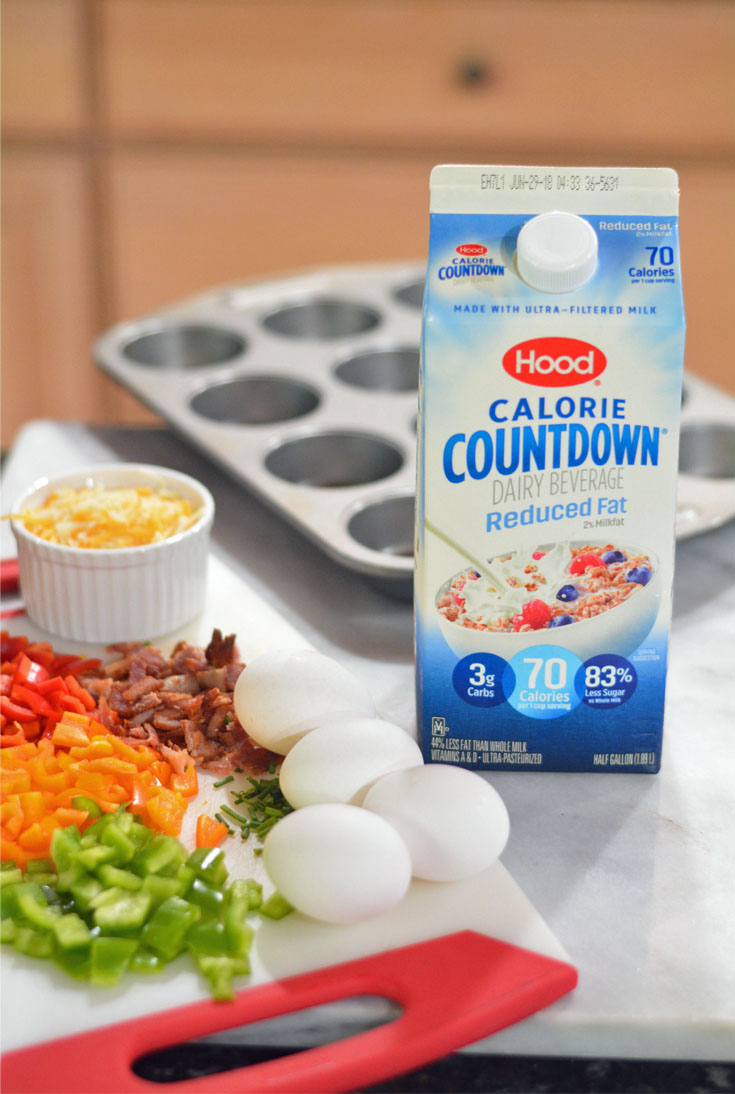 Calorie Countdown is made from Hood, the leader in dairy products. It is made with milk from farmers who pledge not to use artificial growth hormones. Not only does Hood Calorie Countdown have many nutritional benefits including providing 25% of your Daily Value for calcium and 15% of your Daily Value for Vitamin D, less sugar and less carbs, but it is also creamy & delicious.
Calorie Countdown 2% Reduced Fat has 70 calories or 42% fewer calories than traditional whole milk. It has 3 grams carbs and 2 grams sugar, which is 75% fewer carbs and 75% less sugar than traditional whole milk. In addition to Calorie Countdown 2% Reduced Fat, there is also Whole, Fat Free and 2% Reduced Fat Chocolate to choose from.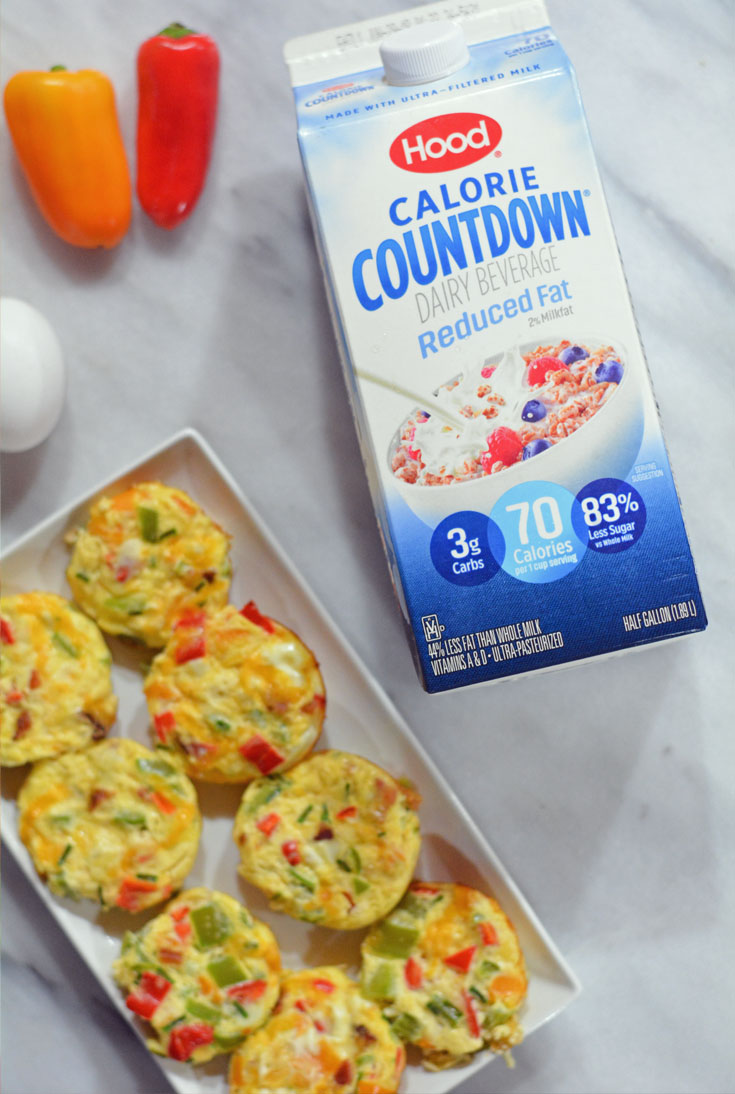 Swapping out my milk for a dairy beverage that has less calories and sugar provides a simple and easy way to make a healthier change.
This past week I swapped out milk for the Calorie Countdown when making the breakfast cups with bacon and eggs. These cups are perfect for a grab & go breakfast on busy mornings. I tend to make a large batch to freeze and warm them up in the microwave when needed.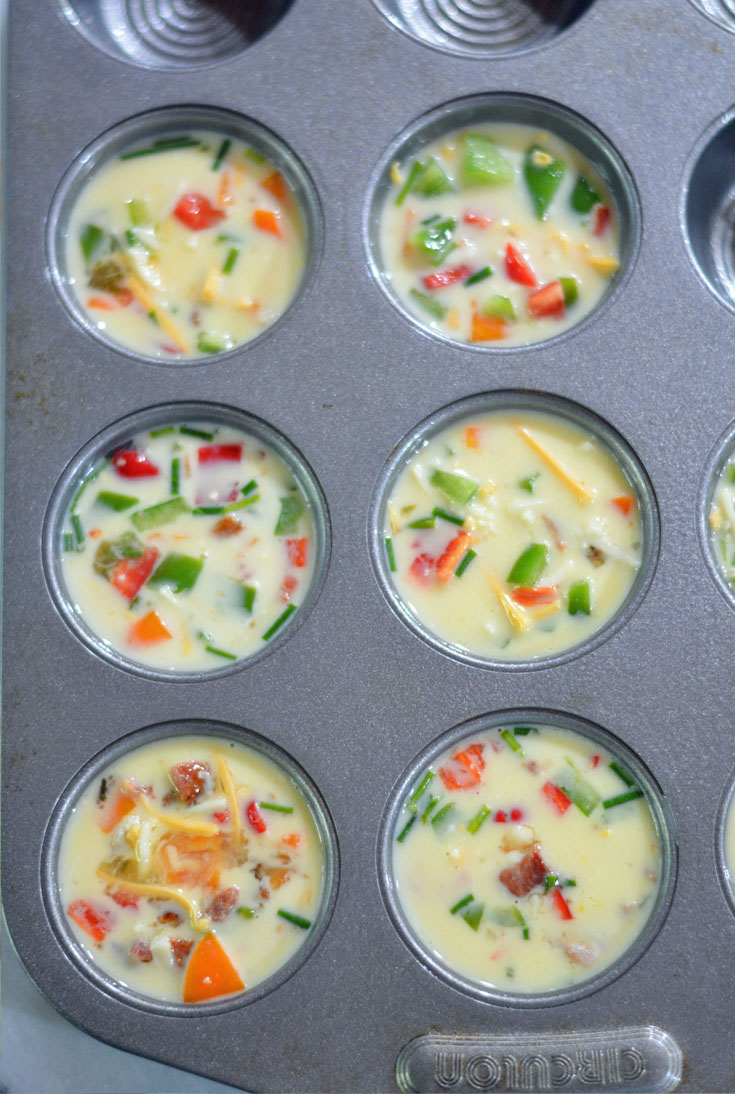 Breakfast Cups with Eggs and Bacon
Ingredients:
2 large eggs
2 large egg whites
3/4 cup Calorie Countdown 2% Reduced Fat
2 cups peppers, diced
1/2 cup turkey bacon, diced
1/4 cup chives
1 cup reduced fat mozzarella cheese
1/4 tsp fresh ground black pepper
Directions:
Preheat oven to 400 degrees F. Lightly coat muffin tin with cooking spray.
In a large bowl, wisk together eggs and Calorie Countdown. Stir in peppers, chives, bacon, cheese, and pepper.
Divide mixture evenly into 8 muffin cups.
Bake until firm, about 20 minutes. Allow to cool about 5 minutes, remove from muffin pan and cool.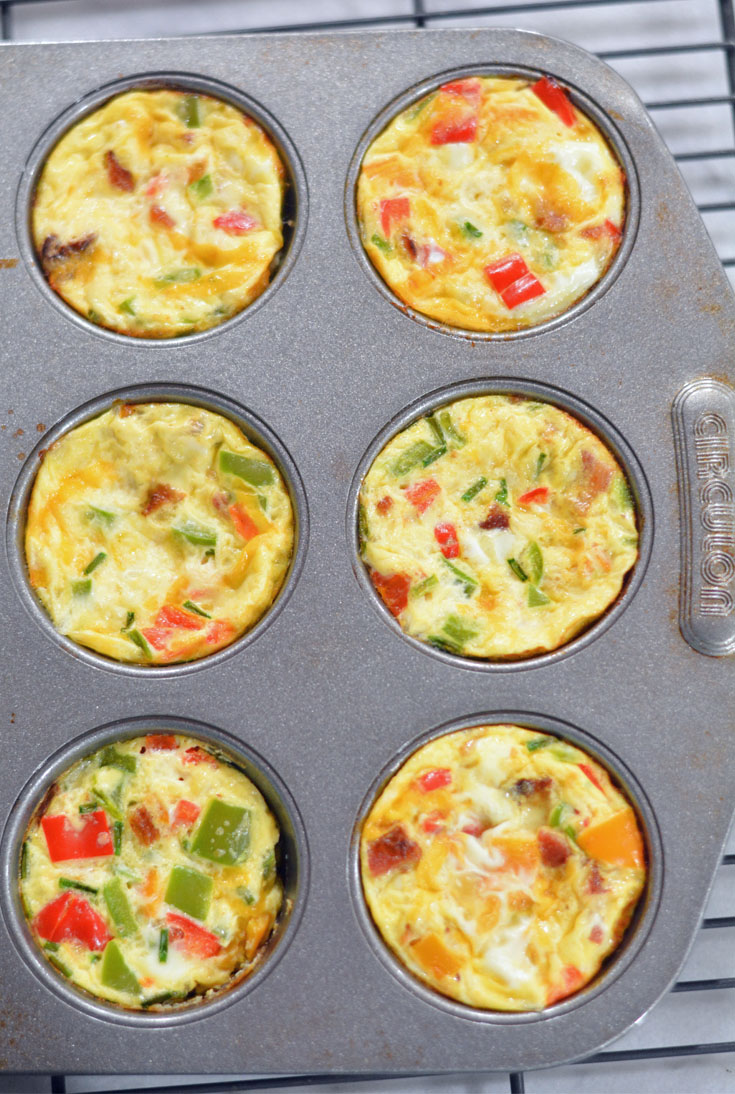 Born & raised in New England I have always been around the Hood brand. I don't think twice and reach for our favorite brand when purchasing dairy products. The Hood Calorie Countdown products can be found at Walmart in the refrigerated section with the rest of the milk.
Hood Calorie Countdown Coupon:
Visit the Hood Calorie Countdown Website to learn more about Calorie Countdown, where to buy, and to print a Calorie Countdown Coupon.