This post was sponsored by Hood as part of an Influencer Activation for Influence Central and all opinions expressed in my post are my own.
My kids would reach for an apple before they would reach into the cabinet for a bag of chips or cookies any day. They have grown up with a basket full of fruit on the counter and I always make sure to keep it stocked. Friends of mine are amazed that my kids would choose veggies over a side of fries when we dine out, but it's what they're used it. I try to keep the fruit basket stocked full of a variety of fun fruits and veggies in the fridge that they can grab and go. While it comes natural to them as they're young and have raised to enjoy the fruits and veggies, I have a tough time. I enjoy food too much and have a hard time grabbing comfort foods when I go to the grocery store, but I've been getting much better.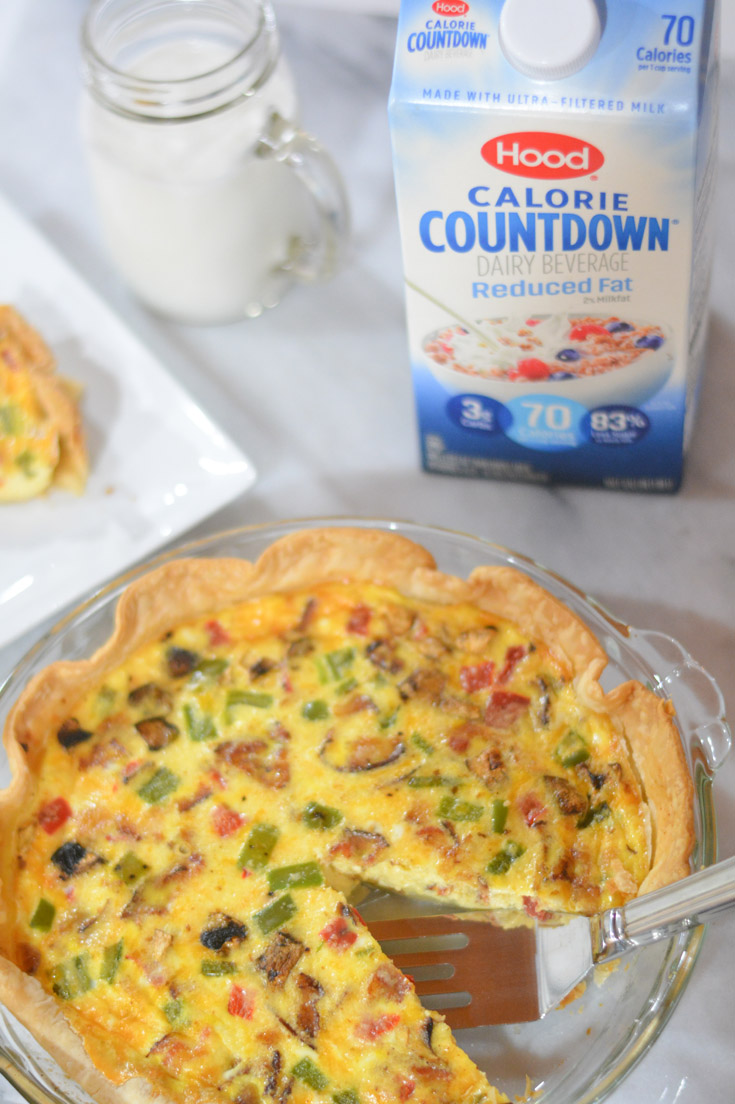 One thing that helps tremendously is meal planning and making a weekly menu, it's even better when I make a monthly menu. I shop for only the ingredients I need to make the recipes and don't have the urge to grab all of unhealthy options. I find myself going to the grocery store less often when I meal plan. Without meal planning I find myself going as many as 4 times a week to pick up something to make something for dinner. I can never just grab that 1 ingredient I need at Walmart, I always end up with a handful of things that I really don't need.
Along with meal planning I been trying to introduce healthier options to our family, and one is Hood Calorie Countdown. We use the dairy beverage with our cereal for breakfast in the morning, have an ice cold glass at dinner time and I've also been using it in our recipes instead of traditional milk. I can also indulge in one of my favorite comfort beverages, and my #1 pregnancy craving (chocolate milk) with Calorie Countdown 2% Reduced Fat Chocolate. Calorie Countdown 2% Reduced Fat Chocolate has only 80 calories per serving and 3 grams sugar which is 75% less sugar than traditional chocolate milk.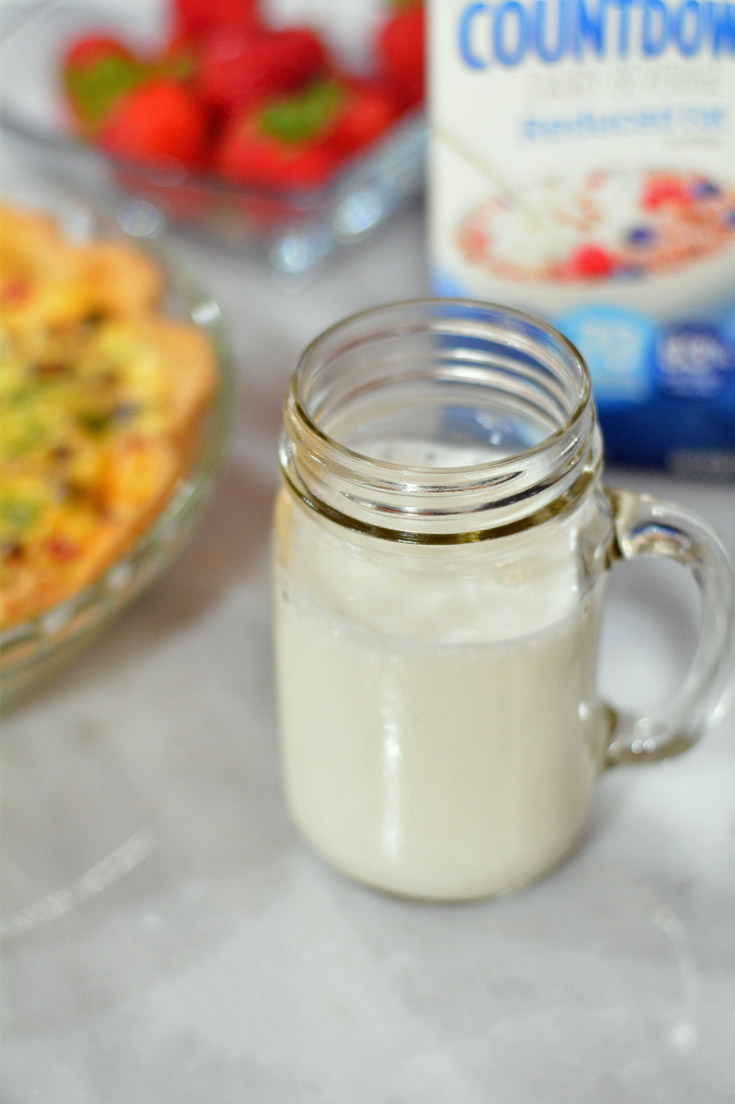 Since morning time can be a hectic with three kids and two dogs, I've been dedicating one morning every couple of weeks to prepping meals and freezing them. This past week I made a few quiches to freeze. I swapped out the milk for Hood Calorie Countdown 2% which has 70 calories or 42% fewer calories than traditional whole milk, 3 grams carbs or 75% fewer carbs than traditional whole milk, and 2 grams sugar or 75% less sugar than traditional whole milk.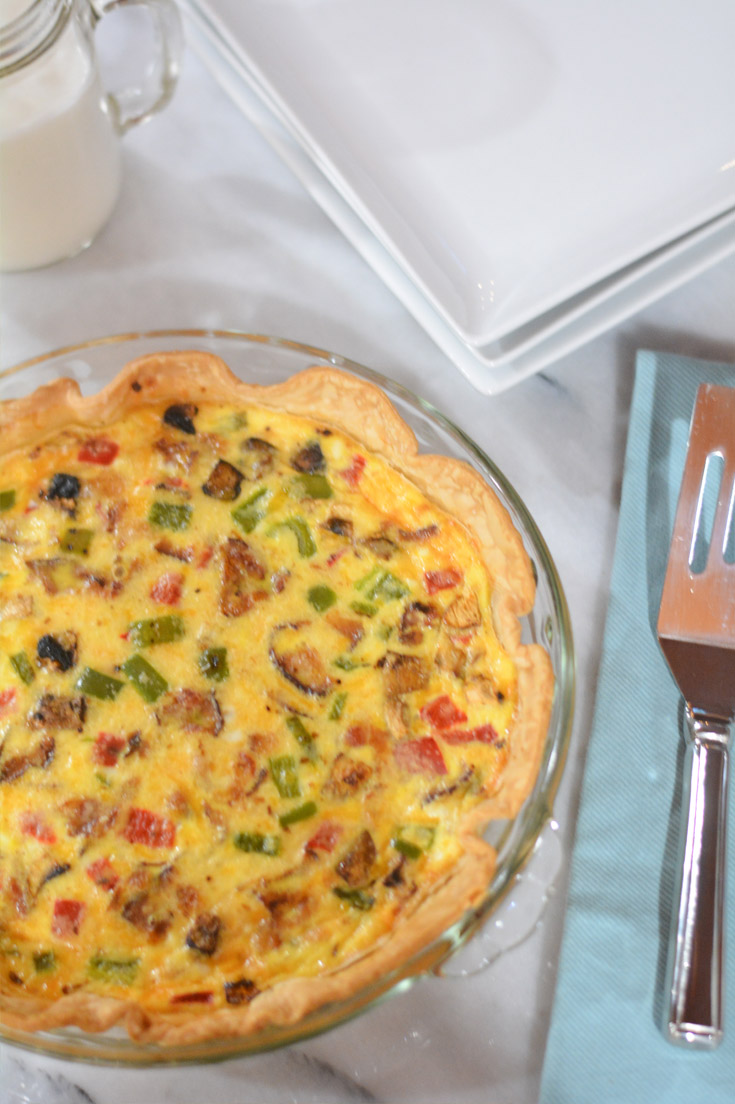 Bacon & Mushroom Quiche
Ingredients:
5 large eggs, beaten
1 cup Hood Calorie Countdown 2% Reduced Fat
3/4 cup reduced fat mozzarella cheese
1 1/4 cup favorite filling

sautéed veggies – peppers, mushroom
bacon
diced ham

1 (9-inch) refrigerated pie crust (or homemade)
pinch of salt
Directions:
Preheat the oven to 375 degrees F.
Roll out the pie crust and place in a 9 in pie dish. Push up against sides.
Combine the eggs & Hood Calorie Countdown
Mix in the cheese, salt, veggies/bacon
Pour into prepared pie crust
Bake for 35 to 45 minutes until the egg mixture is set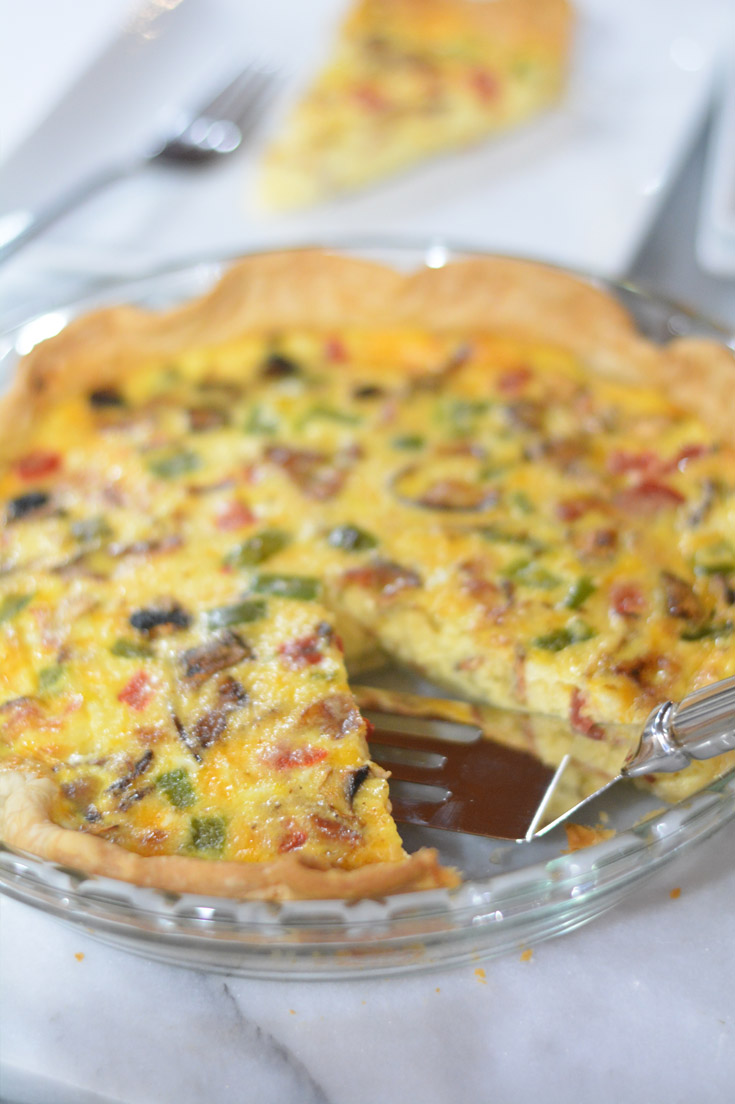 Hood, the makers of Calorie Countdown is the leader in dairy products. Born and raised in New England Hood is a brand that I have known to love and trust. It the brand my parents purchased when it came to buying dairy products, and the one I reach for also. Hood Calories Countdown comes in four different varieties; Whole, 2% Reduced Fat, Fat Free and 2% Reduced Fat Chocolate. It is made with milk from farmers who pledge not to use artificial growth hormones and has many nutritional benefits including providing 25% of your Daily Value for calcium, 15% of your Daily Value for Vitamin D, less sugar and less carbs.
Look for Hood Calorie Countdown the next time you're at Walmart. It is available in the dairy section near the rest of the milk products.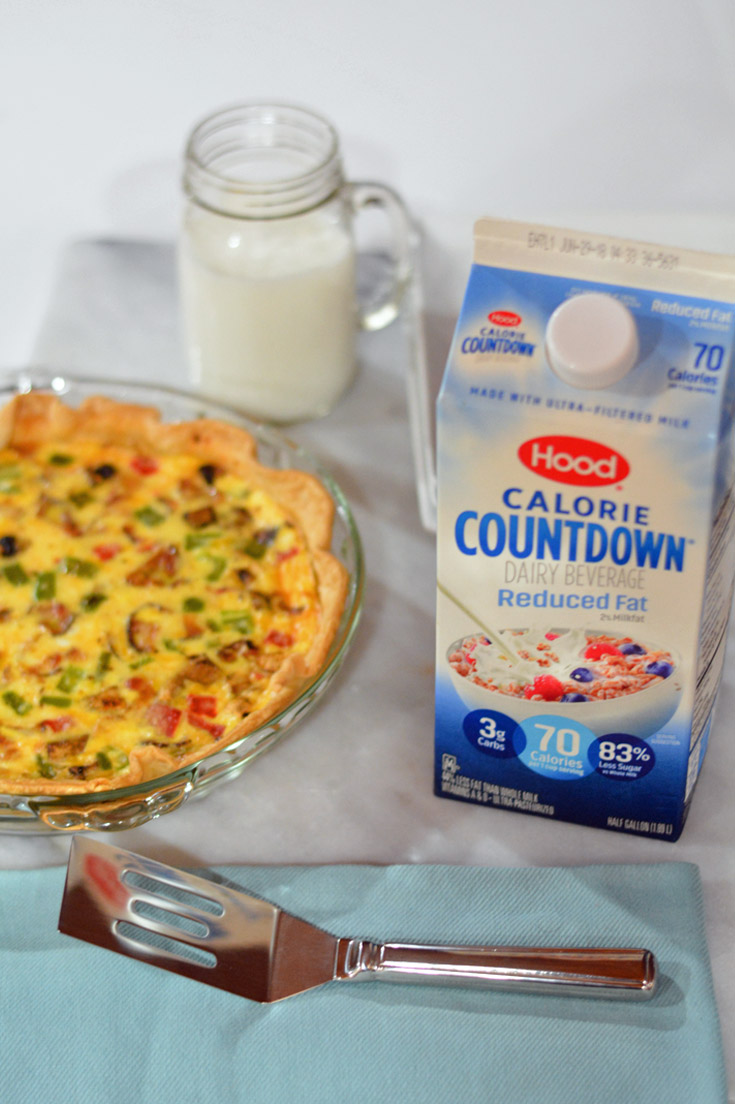 Hood Calorie Countdown Coupon:
Visit the Hood Calorie Countdown Website to learn more about Calorie Countdown, where to buy, and to print a coupon to save $0.75 off your next Calorie Countdown purchase.