Looking for an outdoor TV? The SunBriteTV Veranda Series are weatherproof and designed specifically for outdoor use. Learn more about Sunbrite outdoor TVs available at Best Buy.
Three years ago we moved to a new state and purchased our first home. Room by room we're slowly making this house our home and I can't wait until we move onto the back deck/patio. Large deck, jaccuzzi, and an outside TV to catch all of of our favorite NHL games.
I'm hoping to get to the deck this fall or early next spring, and I already have some ideas in mind. The previous owners installed a ledger but didn't get to replacing the deck before they moved. For now we just have a temporary deck, which looks like it used to be from an old pool. Since it will be a large deck, I'd love to be able to put a roof over half of it, that way I can install an outdoor TV. Friends of ours have an TV on their covered patio and it's great for watching sports games, or movie night with the kids. I can envision myself sitting out back watching the kids play, and having friends and family over to watch the Bruins game. We love hosting friends and family, and spending time outdoors, but often mingle inside to watch the games.
SunBrite Veranda Series Outdoor 4K UHD TVs with HDR
Weatherproof TV built for full-shade outdoor living areas (covered patios and screened-in porches)
Powder-coated rust-proof aluminum exterior to protects internal components from rain, snow, dust, insects, humidity, salt air, and extreme temperatures.
Up to 50% brighter than indoor TVs for better viewing in bright outdoor environments.
4K UHD with HDR
Large weatherproof media bay makes it easy to connect cables.
Media bay has lenty of storage room for many popular media players
Thick gaskets seal out moisture and the elements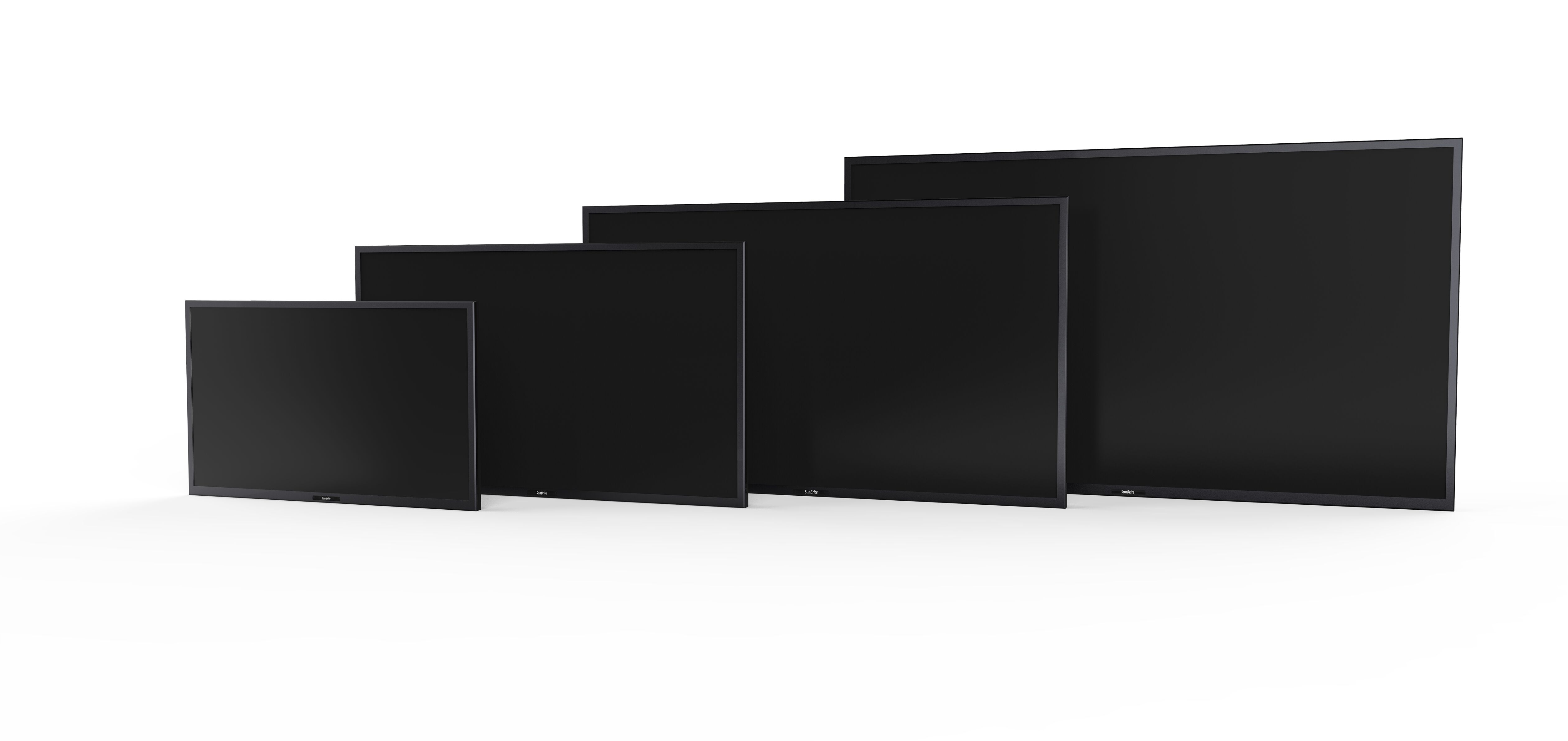 What size outdoor TV are available?
43", 55", 65" and 75" sizes
Whether you're looking to host a fun family movie night outside, or watch the big game outdoors, the Veranda Series of SunBriteTVs at Best Buy are there to make it possible.