I participated in an Influencer Activation on behalf of Influence Central for GoodNites* TRU-FIT*. I received a promotional item to thank me for participating.
While I didn't look forward to Trevor getting older, I did look forward to finally having him potty trained and unlike his older brother, he was much easier to potty train. One day, he decided that he wanted to wear underwear and that was that, and he rarely had an accident. For about a year, Trevor did great, but then all of the sudden I started getting knocks on my bedroom door at 2am, 3am, 4am that he had wet his bed. He would go in spurts, but a few months ago it significantly increased,and it started to be an every other night occurrence. I didn't understand as his routine was still the same, and we have always limited the amount of liquids after bedtime.
Little did I know, that Trevor had no control and it was not something that we could "train". After doing a little research, I found out that bedwetting was more common than I thought it was, I also thought that the child had control over it, when in reality they do not.
A few statistics about bedwetting:
1 in 6 children between the  ages of 4-12 in the United States suffer from nocturnal enuresis, also known as bedwetting
43% of parents incorrectly believe that  bedwetting can be "trained" out of a child.
51% seek a better overall bedwetting product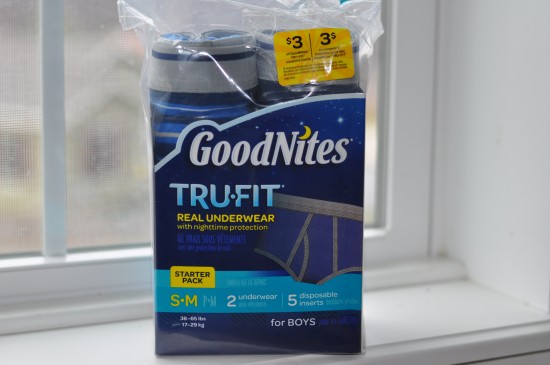 Having to get up at all hours of the night to help change his bedding and give him a shower was getting old, and a few nights I just moved him to the couch and dealt with the bedding during morning time. It didn't affect us just at home, we had a few overnight trips planned and I started to worry about him wetting the bed at the hotel, I couldn't just run in the other room and wash the sheets, and put on a spare set at 2am. Just in time for our trip I was introduced to GoodNites* TRU-FIT* and suddenly the bedwetting situation became a little less stressful. Trevor was old enough to change the underwear during the night, and I didn't have to strip his sheets and wash them every other day and he could now be worry free about having sleepovers.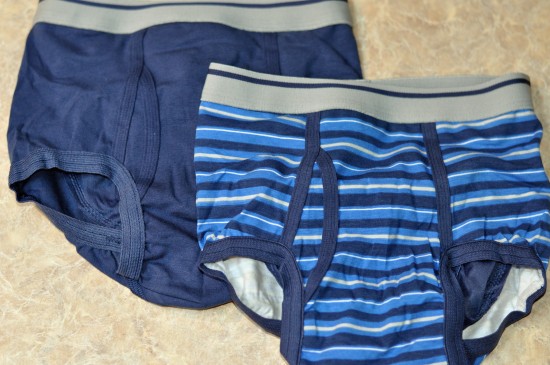 GoodNites* TRU-FIT* is real underwear that is machine washable, it looks and feels like underwear except that it comes with disposable, absorbent inserts to help keep the sheets and your child's pajamas dry all night.   Children can not only feel better sleeping at home, but also sleeping at a friends house knowing that they are protected during the night.
Where to purchase?
GoodNites* TRU-FIT* can be purchased at Walmart and are available in two different sizes: S/M and L/XL for both boys and girls.
Have you experienced bedwetting with your child?