Thank-you to Minute® Ready to Serve Rice for sponsoring today's discussion.
While I enjoyed the freedom of having the kids home from school for the past two weeks for the holiday break, I'm ready to get us back on a schedule. Snacking and meals have been anything but routine for the past week as we've had no school/sports/work to go to, we have pretty much gone to bed whenever we wanted and woke up whenever we wanted. As the new year begins, I have started a list of recipes for the month, I have found that meal planning helps tremendously and leads us to make better choices and to eat out less. While some recipes are more complex and can take a couple hours, there are also a number of quick and easy recipes as most days are filled with school, activities, and sports.
For me, breakfast is the hardest meal. Morning time is always a big rush, and by the time I get the kids and dogs ready in the morning, it's time to head to the bus stop, get Trevor off to preschool, or get to a meeting. Most days I just skip breakfast, and head out of the house with a coffee in my hand, but this year I'm making sure I get a full stomach before I start my day. While Jonathan and Trevor are completely happy with oatmeal, cereal, yogurt & fruit, or re-heated waffles and pancakes, I prefer eggs or wraps. I usually grab whatever veggies are in the fridge and mix them with eggs, but this past week I decided to add in Minute® Ready to Serve Rice.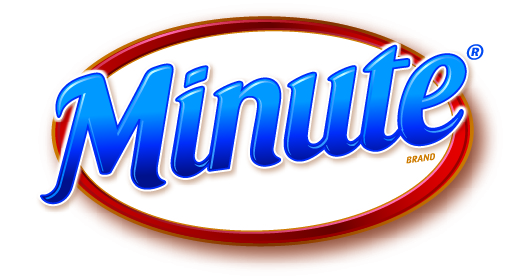 While we often enjoy Minute® Rice at dinner time, I have never thought to add it to my breakfast as I don't have the time in the morning to have it cook stove top. With Minute® Ready to Serve Rice you can have warm rice ready in just 60 seconds. Add a few more minutes to scramble eggs, and dice up fresh vegetables and in less than five minute you'll have yourself an simple and easy breakfast. The Minute® Ready to Serve Rice comes packaged in two individual single-serve cups which helps with portion control. Since I'm trying to work on portion control and not over-eating, the single serve packaging is convenient.
Breakfast Bowl:
Ingredients:
Minute® Ready to Serve Rice
Scrambled egg
Diced red onion
Diced Avocado
1 spoonful of Salsa
*or substitute for any fresh vegetable on hand.
Directions:
Heat up Minute® Ready to Serve Rice for 60 seconds in the microwave. There's no need to add any water, just take off the top wrapper and place in microwave.
Empty rice into bowl and top with eggs, onion, avocado, salsa.
Warm breakfast in just a few minutes! Need breakfast for on the go? Serve it in a wrap instead of a bowl.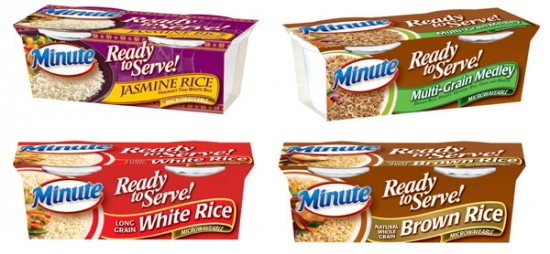 Minute® Ready to Serve Rice Varieties include:
Whole Grain options of Brown Rice: Brown & Wild Rice and Multi-Grain Medley
Jasmine Rice
White Rice
Chicken Rice Mix
Yellow Rice Mix
Fried Rice Mix
Minute Ready to Serve Black Beans & Rice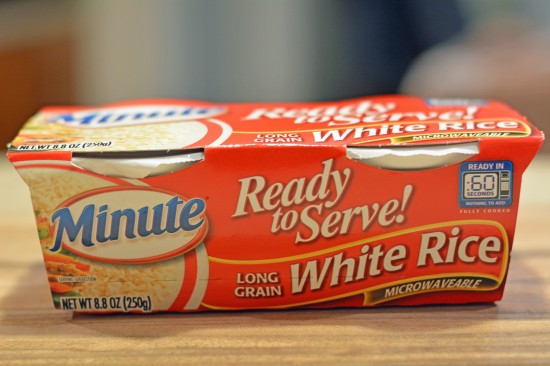 Minute® Ready to Serve Rice: Mix in a few ingredients for a simple solution to mealtime at the workplace or at home.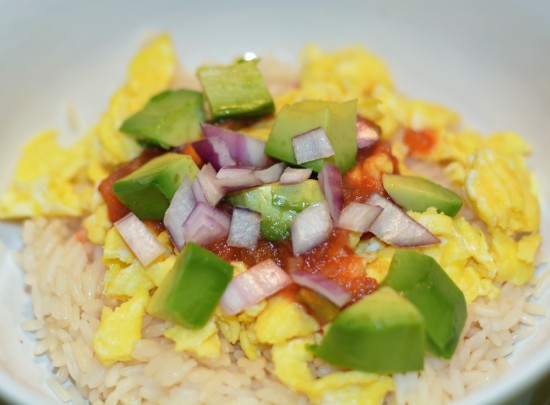 To learn more about the different varieties of Minute® Ready to Serve Rice, and to gets stir-in-ideas for quick and easy meals and snacks visit the Minute Rice website.
This is a sponsored post written by me on behalf of Minute® Ready to Serve Rice.