For the past month or so, I have been working on not only eating healthier but exercising daily in order to loose weight and to live a healthier lifestyle. I'm not following any specific diet, but I am cutting back on sweets, and working on portion control and so far, it's been going good. I still want to be able to enjoy some of our favorite foods, so I have been looking at switching up ingredients to make them healthier. One thing that I have been craving lately is a cheesesteak sub, so instead of having it served on a warm bulky roll with all of those added carbs, I decided to make cheesesteak stuffed green peppers. My mother used to make stuffed peppers with a hamburger mixture when I was younger, I absolutely hated them and gagged the whole time, but now that I'm  older, cooked green are starting to grow on me and aren't so bad after all. These Philly Cheesesteak stuffed peppers were easy to make, and a great alternative for my steak and cheese sub craving.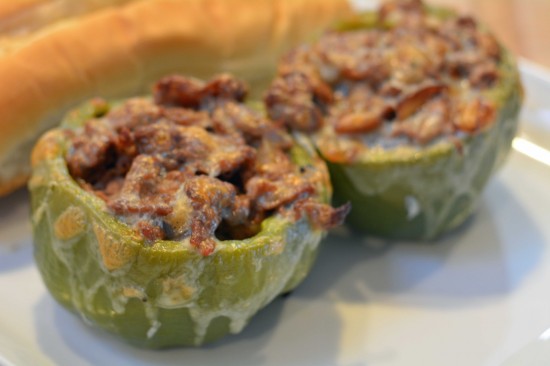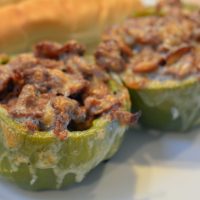 Ingredients
1 1

b shaved steak

4

large bell peppers

hallowed out

1

lg onion

sliced

1

cup

sliced mushrooms

4

slices

provolone cheese

2

tablespoons

olive oil

1

tablespoon

unsalted butter

3

cloves

garlic
Instructions
Preheat oven to 400 degrees.

In a skillet, cook shaved steak over medium heat until no longer pink, set aside.

In same skillet, over medium heat add olive oil & butter then saute the onions, garlic, & mushrooms for 5-7 minutes until lightly browned. Add in the shaved steak & mix.

Line a baking sheet with foil and spray with PAM or brush with olive oil.

Stuff bell peppers with steak mixture and top with a slice of provolone cheese, place on baking sheet.

Bake for 15-20 minutes until cheese starts to brown.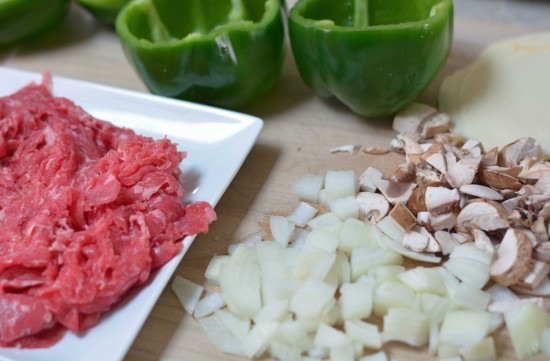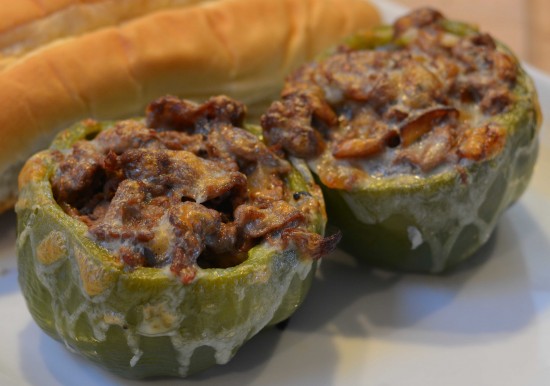 If you have any leftovers, you can always slice up, reheat and serve on a roll like my husband did for lunch the next day.