Disclosure: This post is brought to you by SuperCuts. All opinions are 100% my own.
My husband and I have occasionally thrown around the idea around about owning a franchise, but we have often heard about how hard and time consuming it would be and what happens if the franchise does not do well? We would not only be out of jobs but out of money. We have only thought about a fast food or restaurant franchise, and have never thought about owning a Super Cuts Franchise until recently.

Food is something that people want, you can go a week, a month, or even years without stopping by a drive thru or ordering lunch when times are tough, but most individuals cannot go without a haircut, it is something they need. Most jobs, like my husband you have to have a clean cut, or else there can be some serious consequences, like being fired. Although we have a pair of clippers for home, my husband likes the faded style, and that is not something I can do, therefore every 2-3 weeks or so he stops by  and get a haircut. I'm also a big fan of the faded look with the boys instead of all one length so every 6-8 weeks or so they have to go for a hair cut too.
There are a couple misconceptions about franchising a Supercuts:
The business is for hairstylists
You need to know how to cut hair to open a Supercuts franchise.
Both of these are FALSE.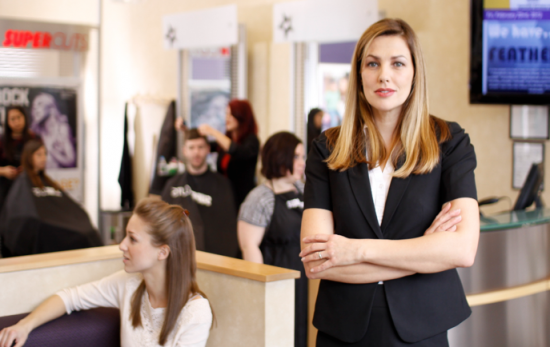 Although the services are performed by a licensed professional, the franchise owner will never cut hair, you will only be in charge of running the business. The amount of staff is low compared to a number of franchises including food, childcare, and fitness. The inventory costs are also low, the hours are resonable, you don't have to know how to cut hair, and you will also be backed by national advertising.
Have you ever thought about owning a franchise?