If you ask me what one toy is played with constantly in our house, there's no doubt that it is Magformers.  Magformers are colorful magnetic building sets for kids that are used to create 3D structures including geometric shapes, animals, buildings and vehicles. MAGFORMERS is the industry leader in magnetic building toys for children.  My kids were first introduced to Magformers two to three years ago at their cousins house and they instantly became fan. Throughout the past two years we have acquired a number of sets and now have 300+ pieces.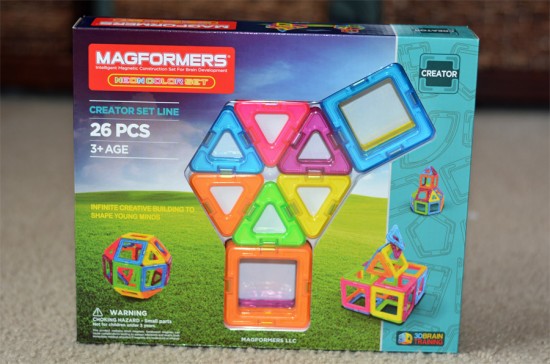 Magformers buildings are a common occurrence in our toy room and at least 2-3 days a week you'll have to step over the creations. Most days I make the kids clean up before bedtime, but there have been some days that they spend hours creating and playing with their towers, and I just ask them to push the buildings to the side of the room. When playtime is over, cleanup is easy as you can use the magnetic power to simply stack and store.
MAGFORMERS 26Pc NEON Set: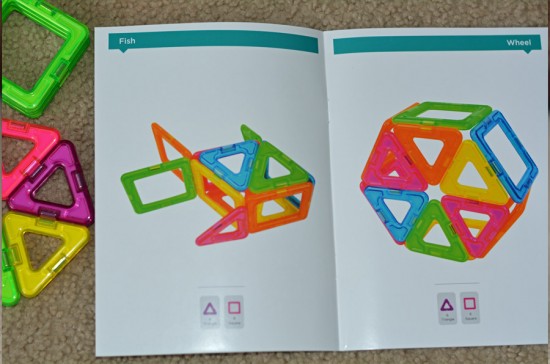 We were recently sent the new MAGFORMERS 26Pc NEON Set. While the triangle and square shapes are the same as sets that we own, the colors are bright and neon. This is a great beginner set and can be used to build a 'magic ball', houses, towers and much more! Included with the 26 pieces is an instruction booklet with a few different ideas, but the options are endless as children use their imagination.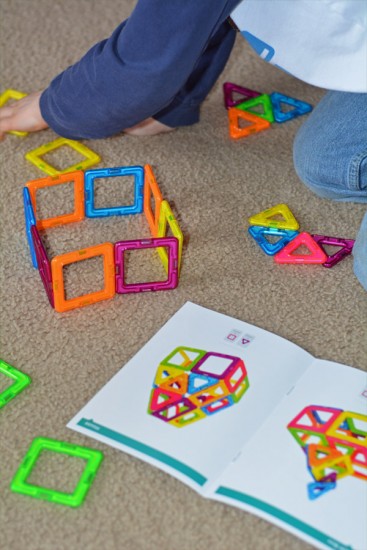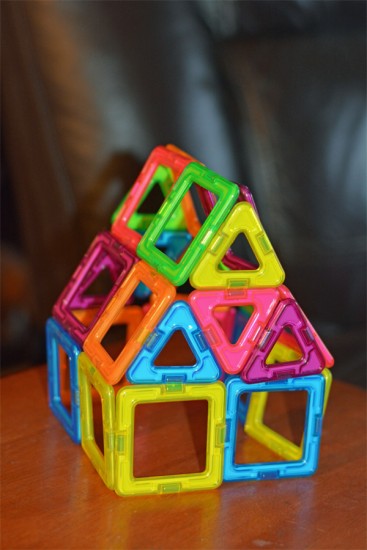 "We believe it is vital for children to develop through creativity and our patented, 'always attracting' magnetic technology delivers a unique constructional play experience. It is MAGFORMERS commitment to providing a high quality, reliable product that inspires the creators of the future."
 Do your children have any Magformers sets?
*Product provided.