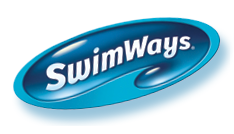 This summer our family has spent almost weekend on the lake, swimming, boating, and simply relaxing on the water. Ever since I was young I've had the pleasure of spending most summers at my grandparents lake house in New Hampshire which is just a few feet from the lake. During the summer Tyler tends to wake up and instead of putting on clothes for the day, he'll put on his bathing suit, get his goggles, and ask if it's time to go swimming.
As a SwimWays Ambassador I receive products for the kids to help as they learn how to swim, but this past week SwimWays sent something for myself to enjoy, the Spring Float Graphic Prints in White/Hibiscus.
The Swimways Spring Float Graphic Prints features SwimWays patented spring technology which allows you to open and close it in seconds. There are two areas that you have to blow up, the pillow and the liner, but it is a small area and doesn't take long. The mesh bed contours to your body for comfort and relaxation. There is also a hand carry/storage bag that which is great for traveling or for storage.
The Spring Float Graphic Prints is very light and thin, which makes it easy to carry down to the water. I often have my hands filled with the chilresn's toys and floats, so the lightweight is a huge plus. Once in the water the Spring Float allows me to lay down and relax while still being able to enjoy the comforts of the water. I don't have to constantly move my hands and feet to stay afloat.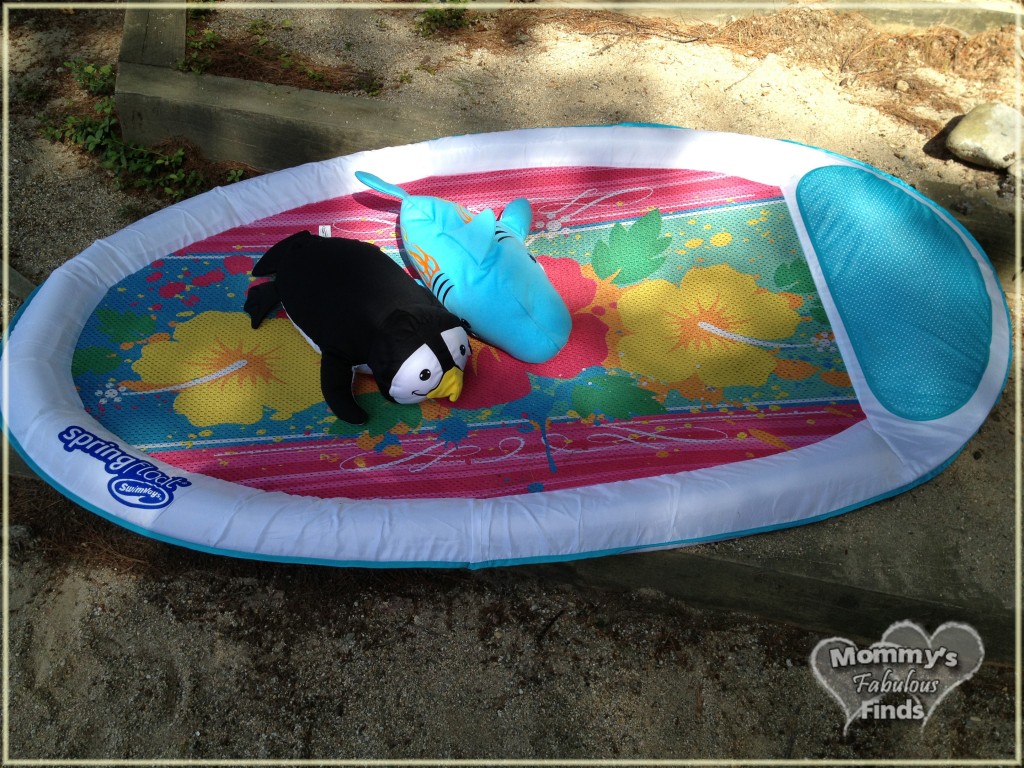 While I loved how easy the Spring Float Graphic Prints was to store, the Jet Valve™ that is supposed to make inflation and deflation quick and easy gave me a little trouble. The air escaped so quick that it took me a few times to blow it up, by the time I stopped blowing – capped it, air had already escaped. On the other hand, when you do need to deflate and pack it up, it is quick and easy. We have plenty of room at our lake house to store the Spring Float Graphic Prints while it's inflated so I don't foresee it being an issue since I won't have to blow it up every time I want to use it, it will already be inflated.
The
SwimWays Spring Float Graphic Prints
is available in a variety of colors/designs and is currently on sale at SwimWays.com for $25.95, regularly priced $31.95.
To learn more about SwimWays products, visit www.Swimways.com.
SwimWays Giveaway:
Thanks to SwimWays, one lucky reader will win a Spring Float! To enter, simply fill out the form below.
By entering this giveaway, you agree to the Giveaway Rules. This giveaway will end on August 22, 2013 at 11:59pm EST. The winner will be chosen via Rafflecopter. The winner will have 24 hours to respond or a new winner will be selected. You must be 18 years or older. Open to U.S.  residents only. No P.O. Boxes.
Disclosure: As part of the 2013 Swim Steps Swim Team, Swimways has provided products, giveaway prize & information. All opinions are my own personal and honest thoughts.