Are Octonauts toys on the top of your children's Christmas list? Make sure to stop by Amazon.com if you're having trouble finding some of the characters. Some have not been released in the U.S. yet so they're hard to come by.  These figure packs ship free with Amazon Prime. I normally don't spend full price, never mind double full price on toys for the kids, but they are head over heals for Octonauts toys, and really want these three hard to find characters.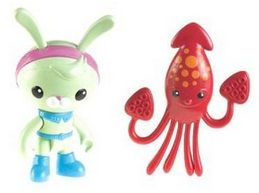 Octonauts Tweak and the Giant Squid
$17.60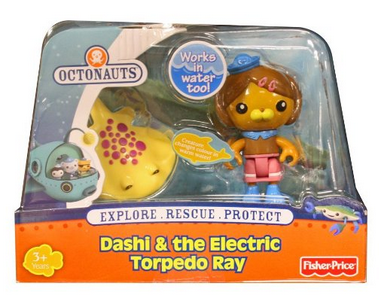 Octonauts Figure Dashi & The Electric Torpedo Ray $16.99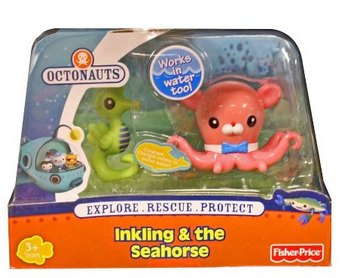 Octonauts Inkling & The Seahorse $14.99
Additional Octonauts Toys are also available including the Octonauts Gup E Mission Vehicle and the Fisher-Price Octonauts Octopod Playset.