Disclosure: As a K'NEX Brand Ambassador products are received quarterly. All opinions are my own personal and honest thoughts.
The K'NEX Lincoln Logs have become a favorite of both of the boys which it doesn't surprise me since Lincoln Logs were also a huge hit when I was a child. We previously had only the Horseshoe Hill Station, but as a K'NEX Brand Ambassador we recently received the Lincoln Logs Redfield Ranch. Tyler couldn't have been more excited as he has been wanting an additional horse, we only had one horse and the boys always fought over it.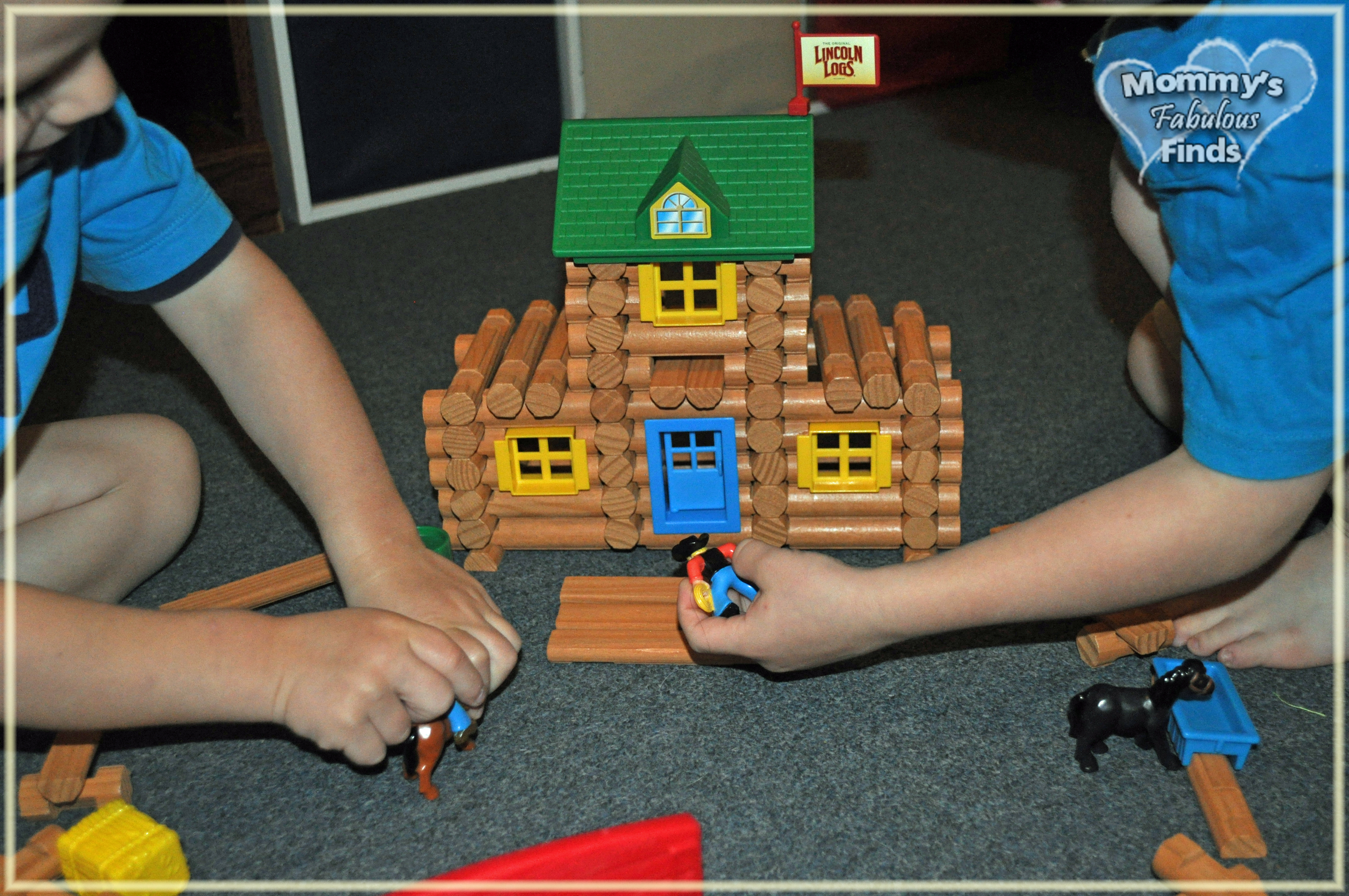 One feature that draws me to this set is the durable storage container since I am always trying to keep the toy room organized. I don't have to worry about  a box becoming ripped or damaged, the storage container is hard sturdy plastic. Since we have a number of building sets, I prefer to keep them separate and organized, the brown storage container that comes with the Lincoln Logs Redfield Ranch set does just that. There's no question what is inside the container, and when the boys are done playing with the Logs they can easily put them back into the container and on the shelf. No having to search for missing pieces, they are all placed back into the container when playtime is over.\
Lincoln Logs Redfield Ranch Features:
Newly designed and collectible storage container
124 real wood pieces and other building accessories
Horse and cowboy figure
Ages 3+
The Lincoln Logs Redfield Ranch includes 124 real wood logs as well as additional building accessories -including a roof, a horse, and a cowboy figure.  Step-by-step instructions are also included for building a ranch but children can explore and use their imagination, the possibilities are endless with Lincoln Logs. Use the Logs to build multiple size ranches, barns, fences and more.
Buy It: The Lincoln Logs Redfield Ranch retails for $40.99 and can be purchased online at  http://www.knex.com/ as well as at Toys R Us, and Amazon.