With Jonathan heading off to first grade this year not only does it mean I have one less child from 8am-3pm, but it also means that I have be organized and have lunches made. We made the decision to bring packed lunches instead of purchasing hot lunch every day and I have found that pre-making lunches on the weekend has been a life saver. With two kids and two dogs, mornings can be a bit hectic and if I had to make lunch last minute, it would be something easy like peanut butter and jelly. I don't want him eating that 5 days a week, so during the weekends we shop for ingredients to make  wholesome lunches that the kids will enjoy. One of the biggest challenges has been deciding on what to make, so I was excited to partner with Hillshire Farm to sample their new natural line.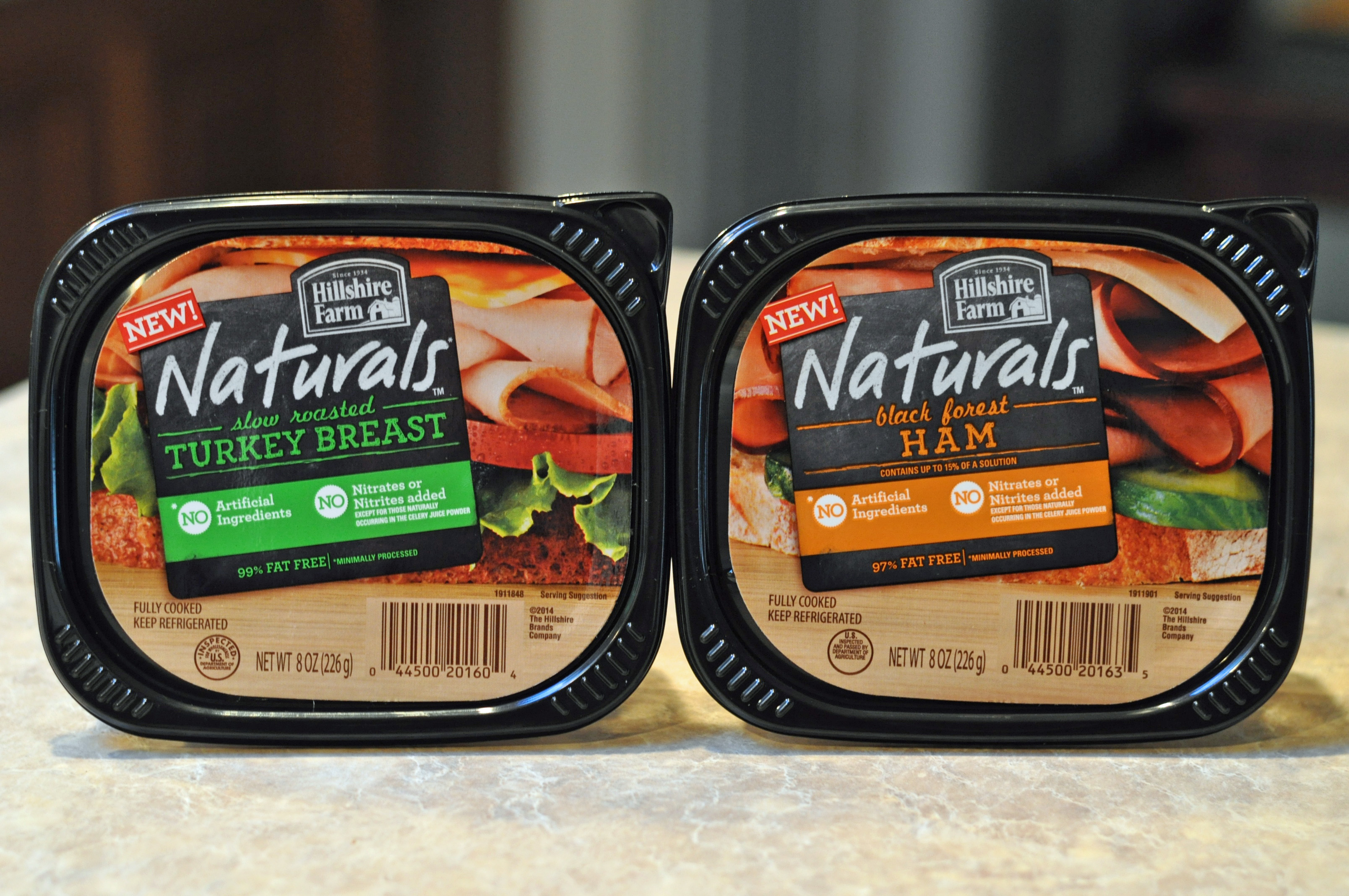 Just in time for the back to school season, Hillshire Farms is taking natural goodness to a new level with the recent launch of the Hillshire Farm Naturals™ line. The Hillshire Farm Naturals line contain no artificial ingredients and no added nitrites or nitrates, except for those naturally occurring in celery juice powder.
The Hillshire Farm Naturals come in four different varieties:
Slow Roasted Turkey Breast
Hardwood Smoked Turkey Breast
Honey Roasted Ham
Black Forest Ham
How many times have you accidentally ripped the plastic bag from the deli, or have your children made lunch without re-sealing the bag? The Hillshire Farm Naturals™ products make it easy to lock in freshness with their re-sealable tubs. Not only do I prefer the tubs to keep our lunchmeat fresh, but they're also stackable to keep the fridge looking neat. Jonathan and Trevor can easily pop the cover off to make themselves a sandwich and snap it back on when finished.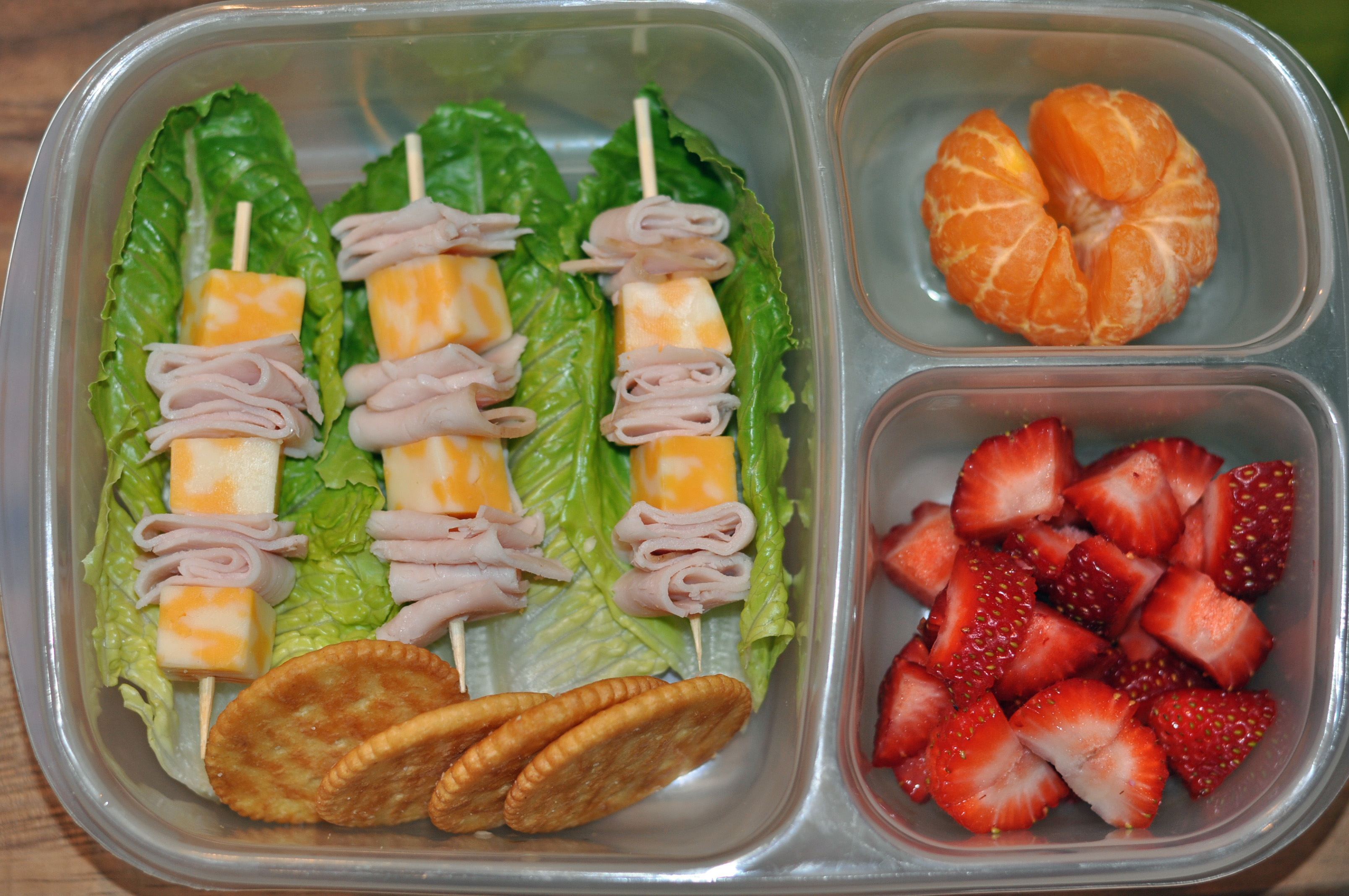 Every Sunday we lay fruits, vegetables, cheese, and lunch meat on the counter and prep all of our school lunches in reusable containers. Tomorrow's lunch includes Hillshire Farm Naturals™ – Slow Roasted Turkey Breast and cheese on a stick along with lettuce, crackers, fresh strawberries and clementines. I don't mind spending a few extra minutes on the weekend prepping, knowing the boys will have wholesome lunches that they will look forward to all week-long. Each morning they are full of smiles picking out a fun lunch, and I have gotten quite a few, "you're the best mom!" which makes it all worth it.
This new line can be found in the packaged deli meats section and has a suggested retail price is $4.48 per package, $3.98 at our local Walmart.
Next time you stop by your neighborhood Walmart, pick up a package or two of the new Hillshire Farm Naturals and start packing your children a great tasting lunch that they will enjoy with premium quality lunchmeat.
For more kid-friendly lunch ideas, visit the Hillshire Farm Pinterest Page, you can also follow along on Twitter @HillshireFarm,  Facebook, and Youtube.
Have you tried the new Hillshire Farm Naturals line? Which variety would you like to try?