Ride with Thomas the Tank Engine and have a day full of fun at Day Out With Thomas. The popular Thomas & Friends event  is once again coming to North Conway New Hampshire at the Conway Scenic Railroad.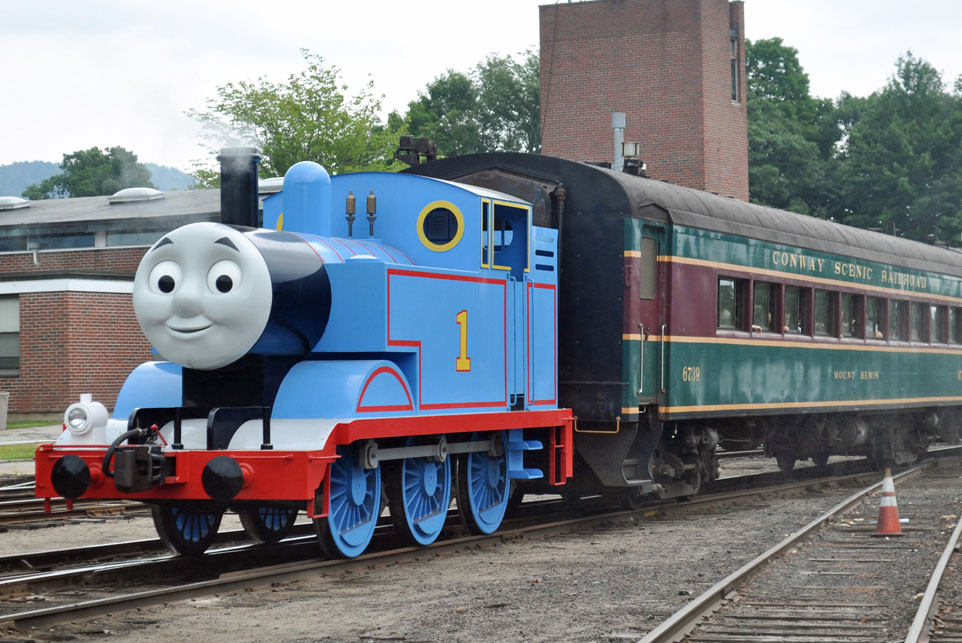 Jonathan has always been a huge fan of Thomas the Train, he was completely obsessed with everything Thomas for about two years, and although that obsession has slowed down, he is still a big fan of Thomas, Percy, and Henry. Every year we seem to miss the Day Out With Thomas event at both the Conway Scenic Railroad and Edaville Railroad, but not this year! Having just recently moved to New Hampshire we have been seeing billboards for Thomas' arrival in Conway, and thanks to the kind folks at Conway Scenic Railroad I couldn't wait to surprise the boys for a day full of fun with Thomas the Tank Engine.
Day Out With Thomas Review
I didn't realize that a Day Out With Thomas at Conway Scenic Railroad was more than just a train ride and meeting Thomas the Tank Engine. There is an activity area set up, and the children can spend hours with in arts & crafts, playing with the Thomas & Friends wooden trains, watching videos, bouncing in the bounce house, and playing mini golf.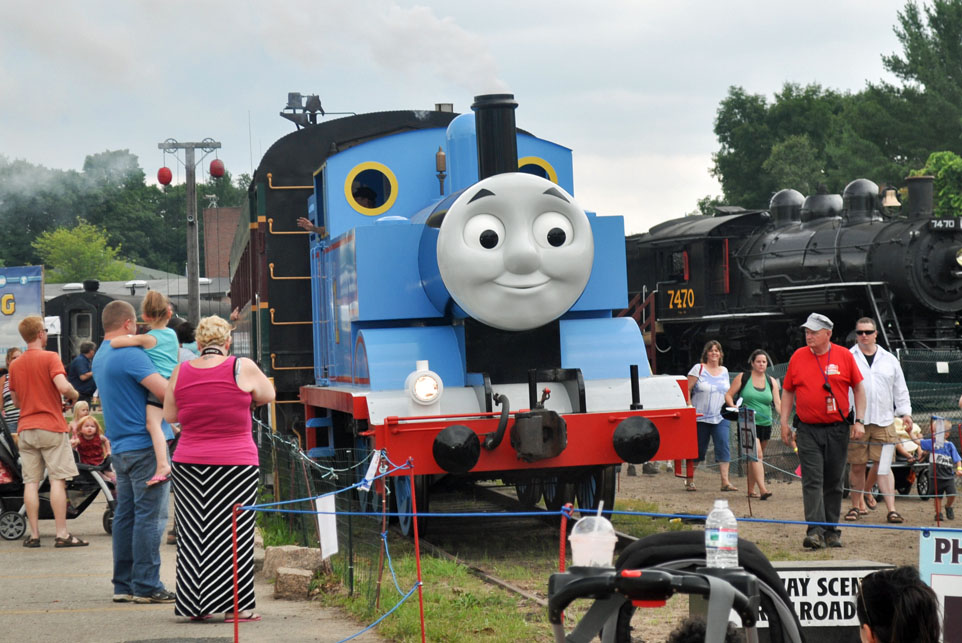 Ride the Train
During ticket purchase, you will select a train departure time. Boarding the train begins 15 minutes prior to each departure which was every 45 minutes at Conway Scenic Railroad. The train ride with Thomas lasts about 25 minutes. Having a specific time slot cuts down on crowds and having to stand in line for an hour waiting to get on the train – a huge plus at an event like this.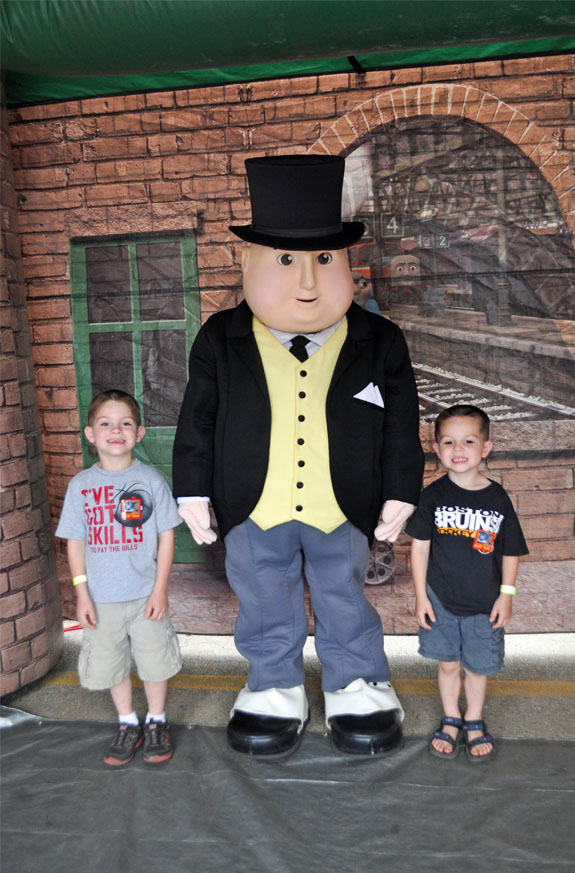 Meet Thomas the Tank Engine & Sir Topham Hatt:
Take a picture with Thomas the Tank Engine while he is refueling during train rides, and don't forget to visit with Sir Topham Hatt. Photo packages start at $18.99 but there is no obligation to purchase and you are more then welcome to take your own photo.
Thomas & Friends Play Area:
We spent most of our time at the Imagination Station where the children could participate in coloring, arts & crafts, face painting, temporary tattoos, and play around with Thomas toys – there were a number of tables set up with wooden tracks. We arrived right before a storm was about to hit so it was very hot and muggy, if it hadn't been so hot and humid the boys could have stayed entertained for hours playing with all of the wooden railway. Right next to the activities tent there were two bounce houses set up, one for children under 4, as well as one for 4 and older, and mini-golf.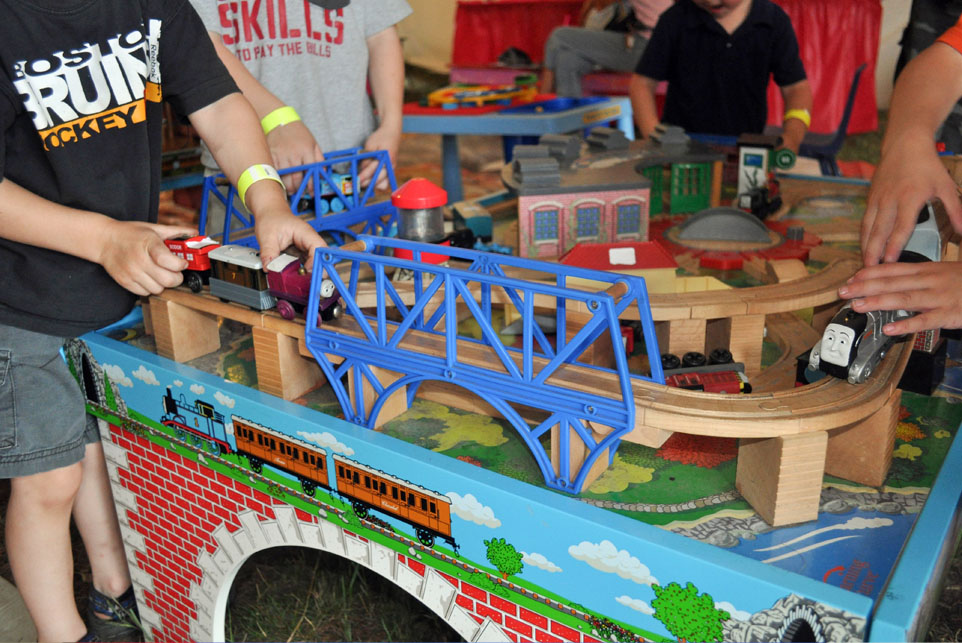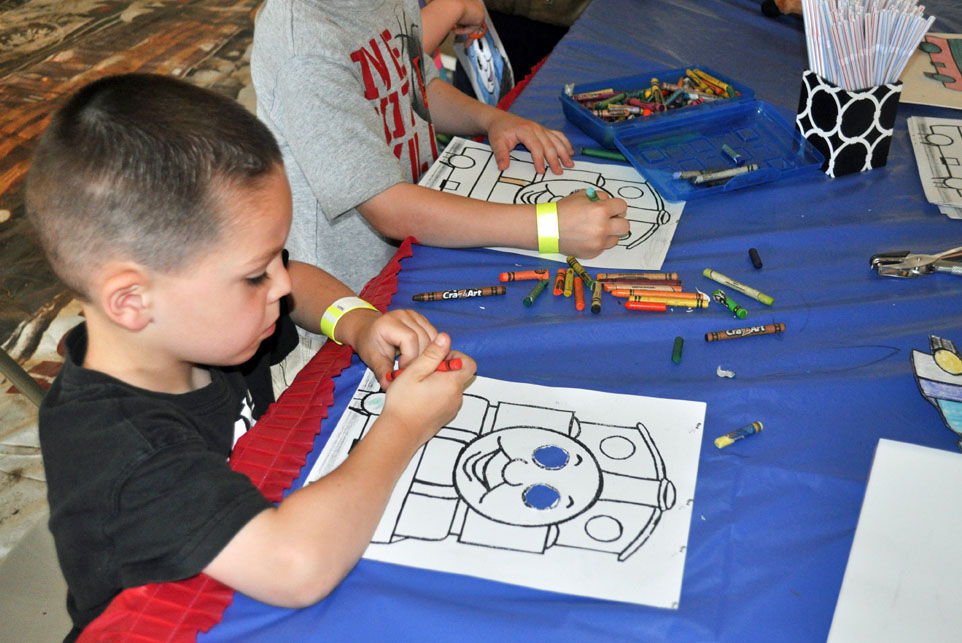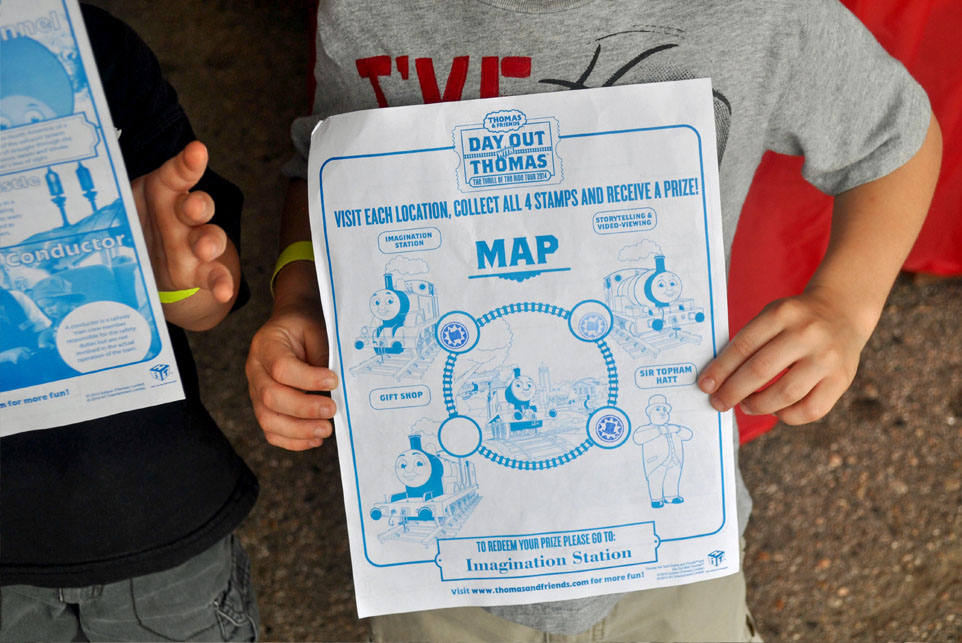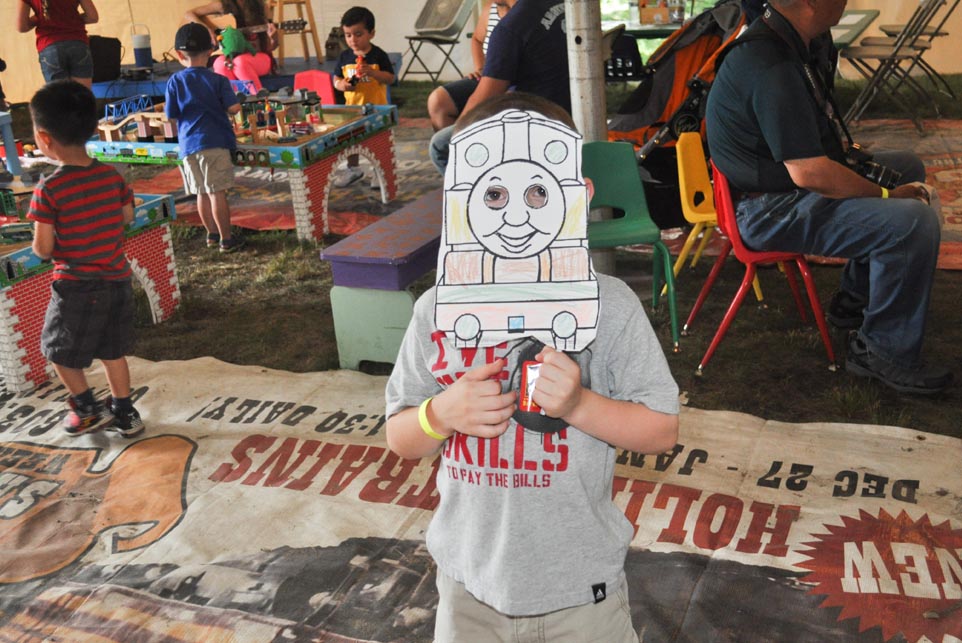 Day Out With Thomas Gift Shop!
Stop by the store tent and check out exclusive Day Out With Thomas items that are only found at Day Out With Thomas.
Day Out With Thomas
Is a Day out with Thomas coming to a town near you? Find locations and purchase tickets. There's even a few upcoming visits at select locations with Percy!