Since I have become obsessed with enchiladas over the past few months, I have been trying a variety of new recipes trying to find the perfect one. I usually just do simple easy recipes that I have all the ingredients for but spotted these Enchiladas last week and thought I'd give it a try. After a trip to the grocery store to pick up some cream of chicken soup and green onions I started on what is now my favorite Enchilada recipe.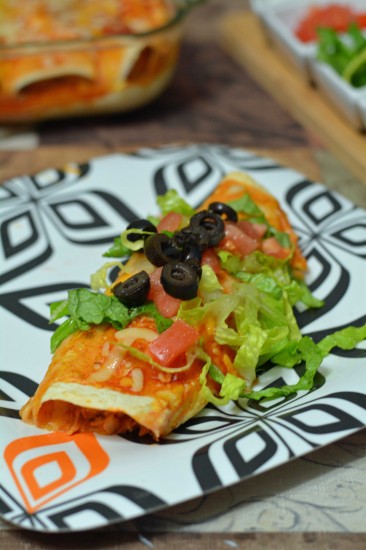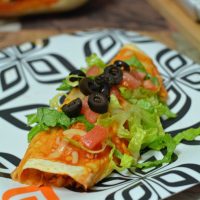 Ingredients
2

pounds

skinless

boneless chicken breast,

1

10.75 ounce can condensed cream of chicken soup

1 1/4

cups

sour cream

1/4

teaspoon

chili powder

1

tablespoon

butter

1

small onion

chopped

1

4 ounce can chopped green chilies, drained

1

1.25 ounce package mild taco seasoning mix

1

bunch green onions

chopped

1

cup

water

1

teaspoon

lime juice

1/2

teaspoon

onion powder

1/2

teaspoon

garlic powder

flour tortillas

3

cups

Cheddar cheese

shredded, divided

1

10 ounce can enchilada sauce
Toppings: lettuce, tomatoes, sour cream, black olives
Instructions
Place the chicken in a large pot and add water to cover. Bring to a boil over high heat, then reduce the heat to medium-low, cover, and simmer until the chicken pieces are no longer pink, about 15-20 minutes.

Shred the chicken by placing two forks back to back and pulling meat apart (or use a food processor). Set the shredded chicken aside.

Preheat oven to 350 degrees F.

In a saucepan combine the cream of chicken soup, sour cream, and chili powder, bring to a simmer over low heat, stirring occasionally, then turn off the heat and cover to keep warm.

Heat the butter in a skillet over medium heat. Add the onion and stir until the onion has softened, about 5 minutes. Add the shredded chicken, chopped green chilies, taco seasoning, half of the chopped green onion, and water. Allow to simmer for 10 minutes.

Stir in the lime juice, onion powder, and garlic powder; simmer for an additional 10 minutes.

Stir 1 cup of the soup mixture into the skillet with the chicken mixture. Spread the remaining soup mixture on the bottom of a 9x13 inch baking dish.

Fill each tortilla with chicken mixture. Sprinkle Cheddar cheese over the chicken filling before folding the tortillas, save half of the shredded cheese for topping the enchiladas. Fold tortillas over the filling and place seam-side down in the baking dish.

Pour enchilada sauce evenly over the enchiladas. Cover with the remaining 1 1/2 cups of Cheddar cheese. Bake until filling is heated through and the cheese is melted, about 25 minutes.

Top with lettuce, tomatoes, sour cream and black olives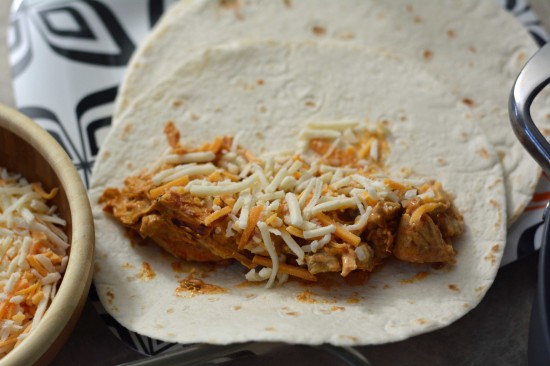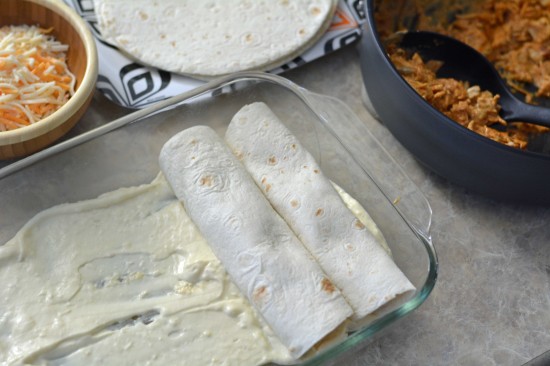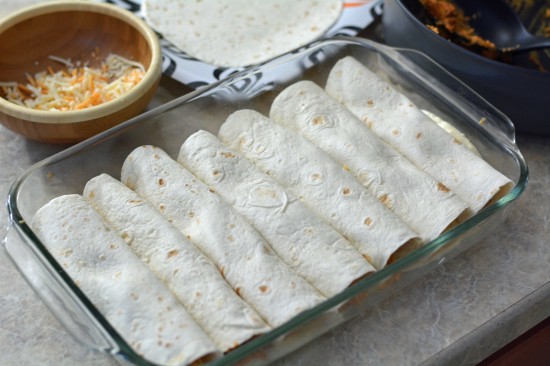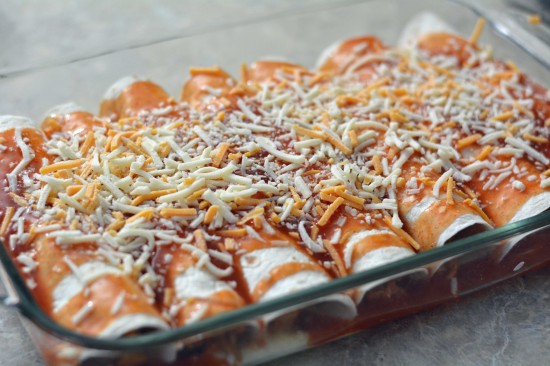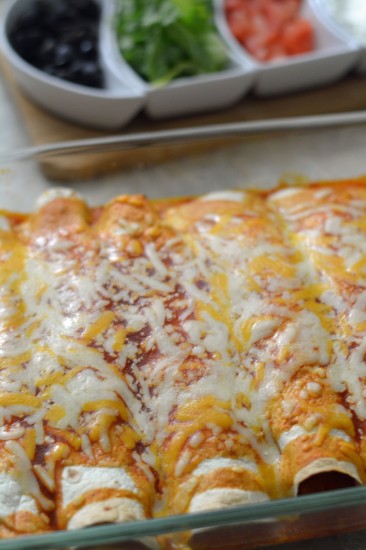 The enchiladas were a huge hit and although this recipe takes a little bit longer than most, the hour it took to make these Enchiladas is definitely worth it.

Save
Save
Save
Save