Just in time for summer adventures Delta Children has released a new line of Jeep by Delta Children strollers. The Jeep by Delta Children Ultralight Adventure Stroller is an ultra lightweight stroller that weighs just over 10 pounds.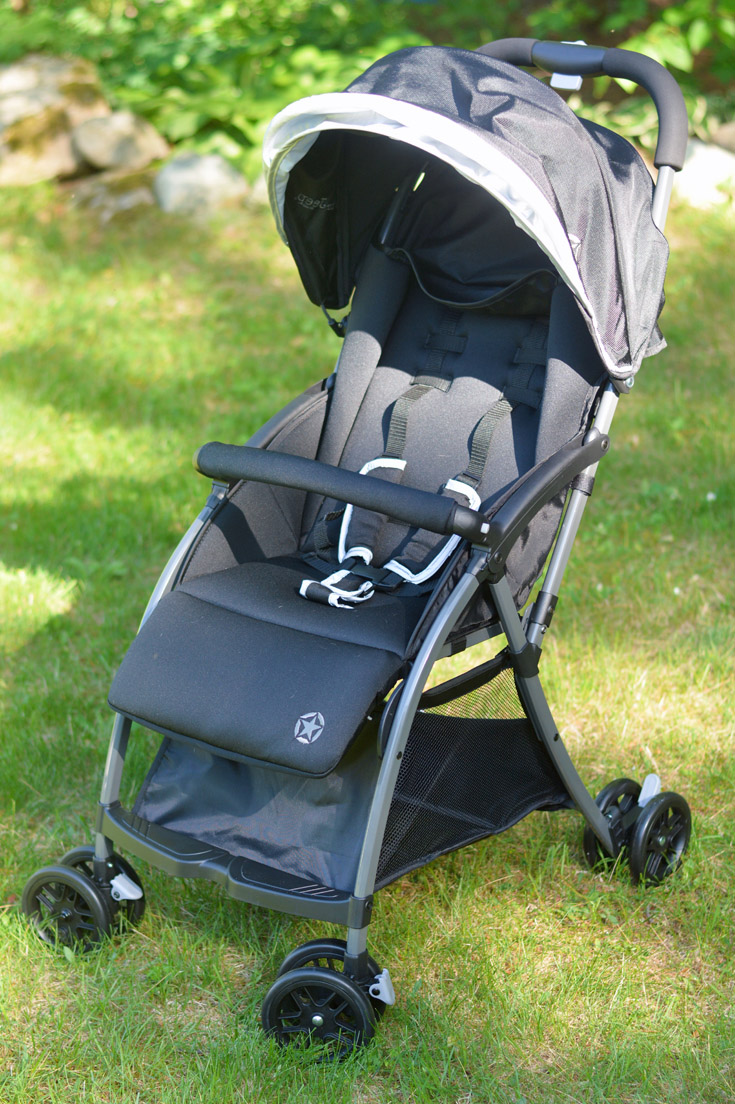 As a mom of three including an active toddler, a lightweight stroller is perfect for those days when I don't need the extra storage that a heavy full size stroller offers or simply do not have the room. Andrew's at that age where he loves to be independent and walk around, but he also gets tired and wants a place to rest. I like to keep a stroller in my trunk to have whenever I need it, whether it's a stroll in the park, everyday errands or a weekend getaway.
We're always on the go and are known to make spur of the moment trips, or add in extra activities while we are on the road so it's convenient to have a compact stroller for Andrew when needed.  I don't always have a lot of trunk space as it is often filled with two hockey bags during the fall and winter months which leaves just enough room for a compact stroller.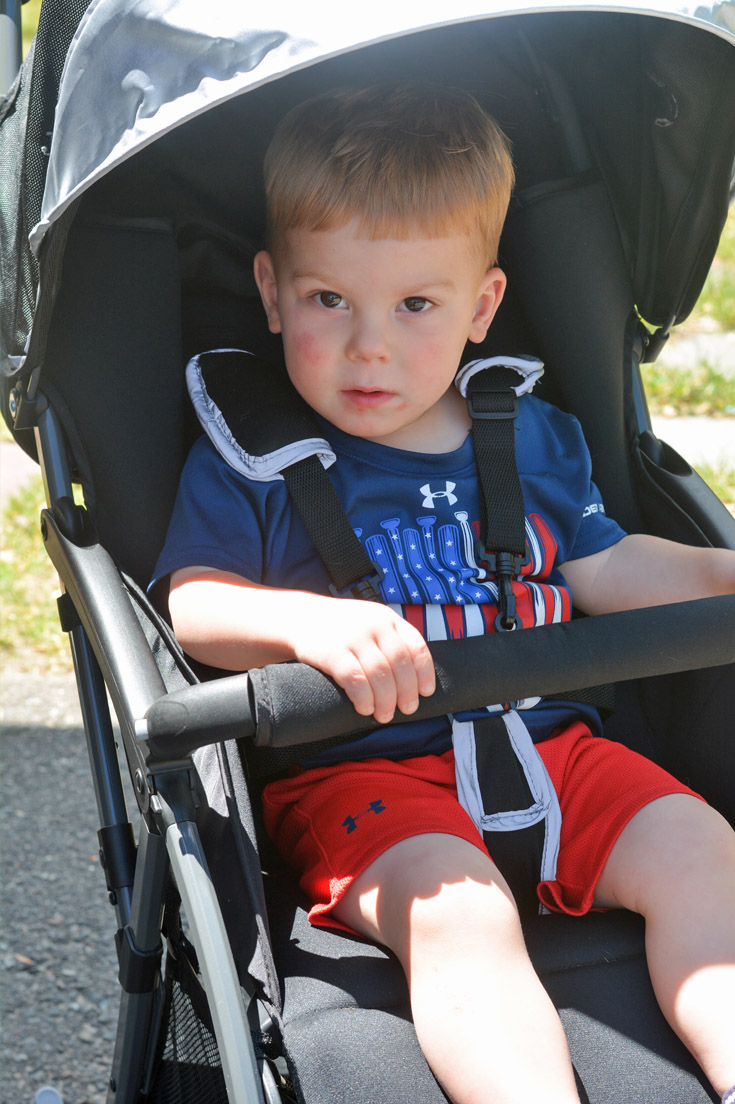 Jeep by Delta Children Ultralight Adventure Stroller
The Jeep by Delta Children Ultralight Adventure Stroller is and ultra light stroller, it's the lightest stroller that we have had weighing at just over 10 lbs. While it's lightweight, it has everything I need for our summer adventures including a safe place for my toddler to sit, a pop out SPF 50 sun visor and reflective shoulder straps so that we can be seen in the dark.
The older kids have reflectors on their helmets and bikes, I never thought about a reflector for our youngest in his stroller until now. This safety feature is great for after dark strolls on the beach boardwalk or for all of the 4th of July festivities when we're out late for fireworks.
Along with the safety aspects to keep baby safe, this lightweight stroller has a 2 position recline and adjustable footrest to keep the little one comfortable while on the go. It features a one hand fold which allows you to conveniently fold the stroller with one hand while holding baby with the other.
My favorite feature is how light it is, this Jeep by Delta Children stroller is only 10.36 lbs! That's only 1/2 a pound more than my middle son weighed as a newborn! This lightweight stroller would be perfect to keep at grandma and grandpa's house as it's light and can be easily picked up to put in the back of their vehicles or into their house.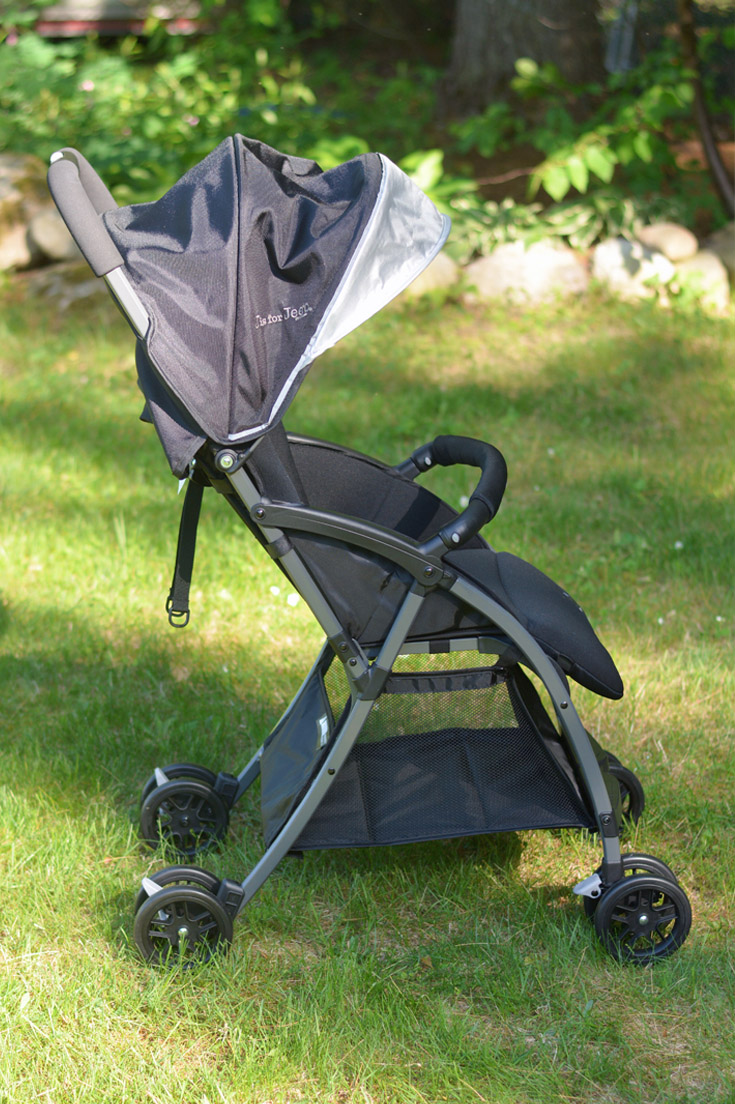 More about this Ultralight Adventure Stroller:
adjustable foot rest
water resistant fabric
lightweight aluminum frame  – weighs only 10.36 lbs
holds up to 45 lbs
front wheels can be locked for more stability on bumpy surfaces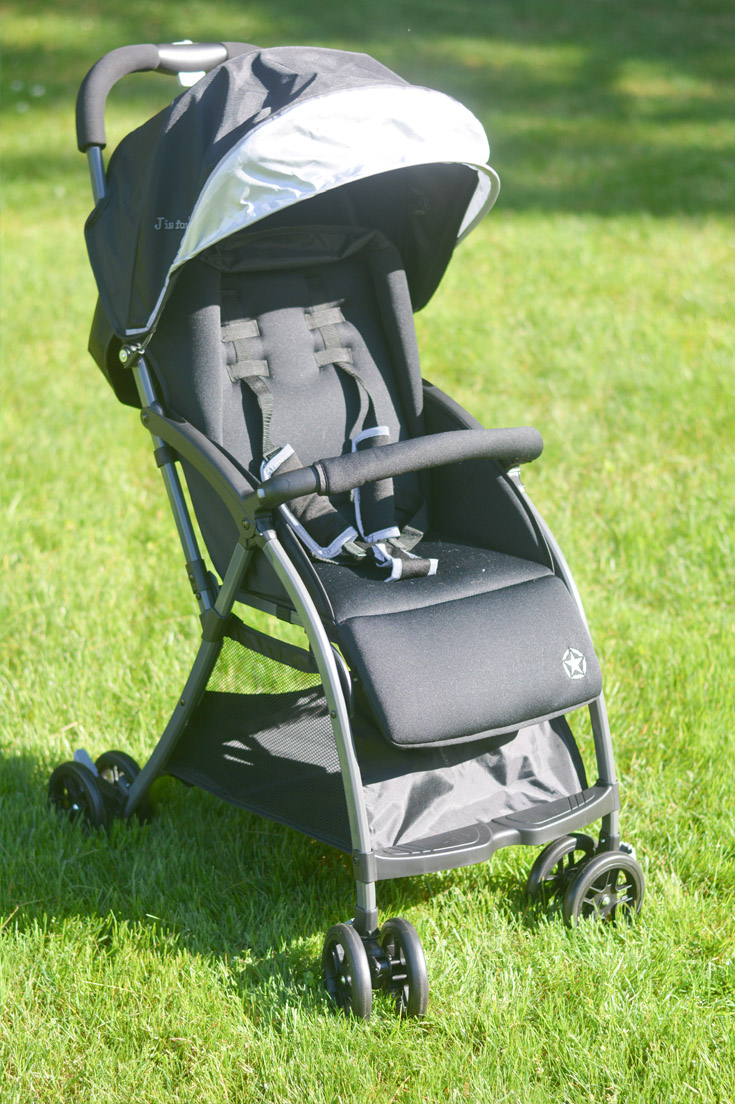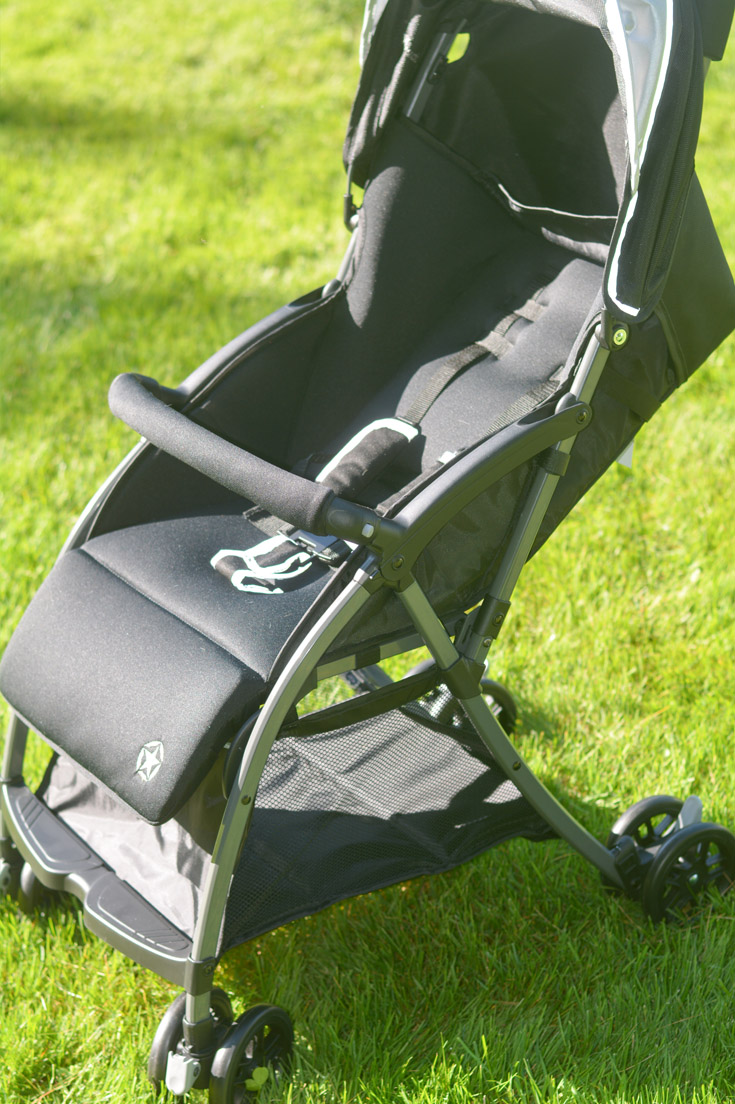 Under seat storage area.
Fits a small diaper bag, toys, wipes & diapers, snacks, or sippy cups.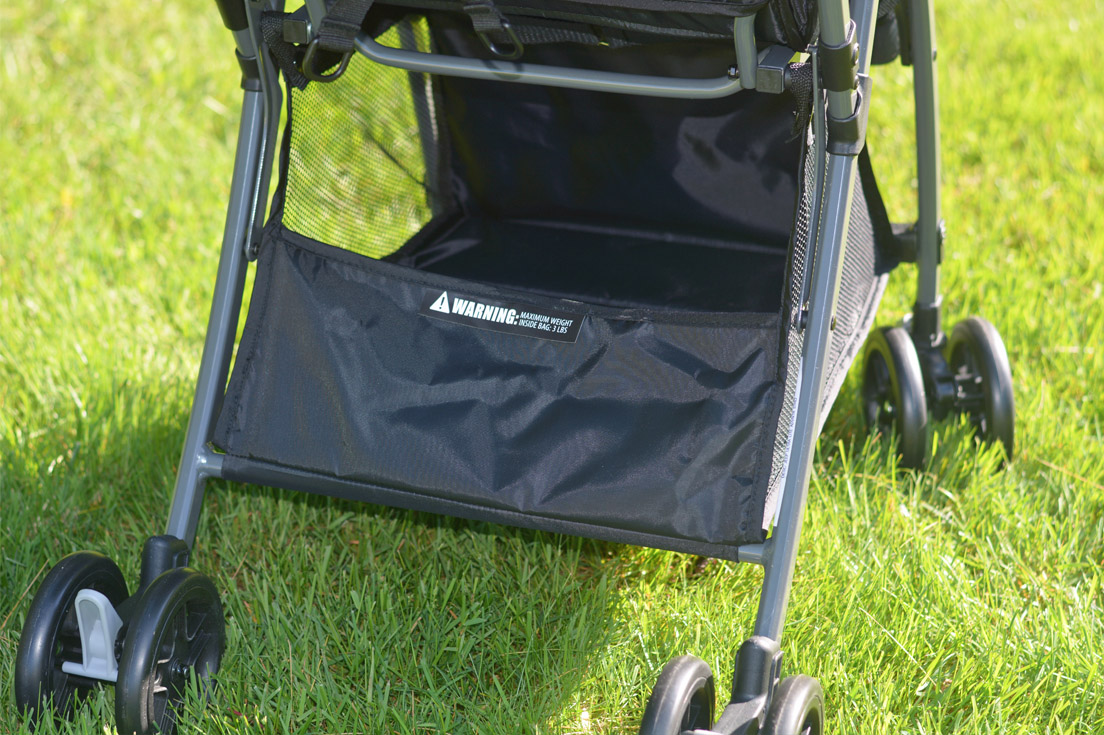 Reclining Seat:
Seat can be reclined for nap time.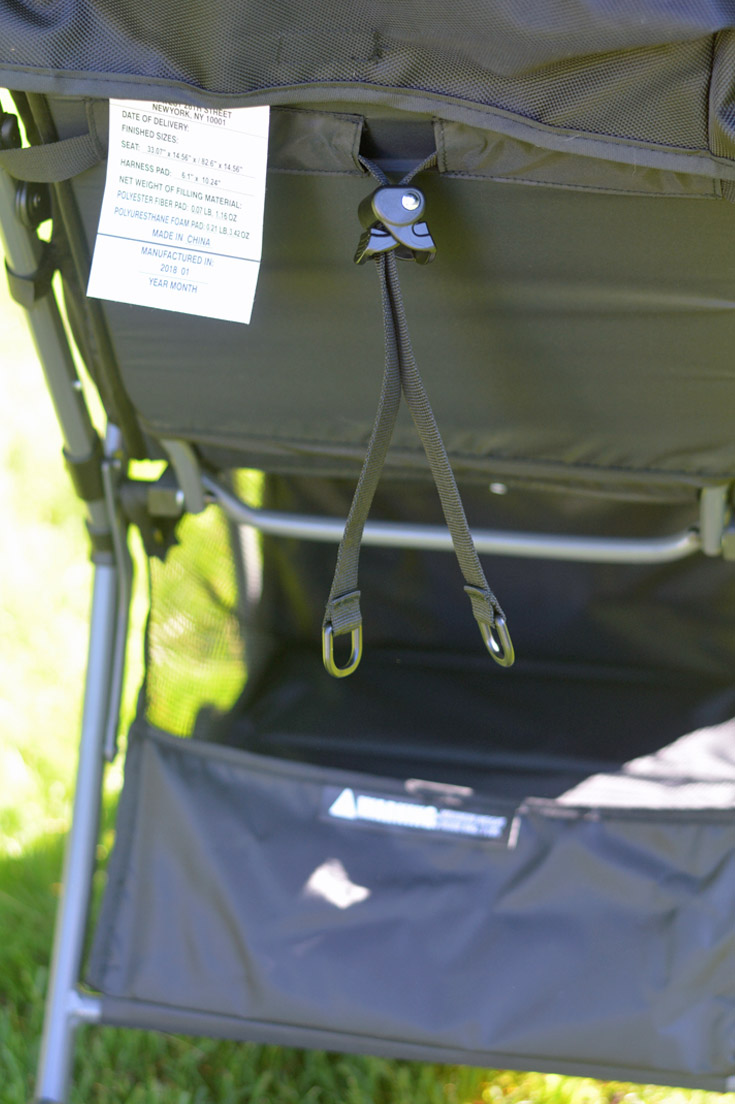 One hand fold.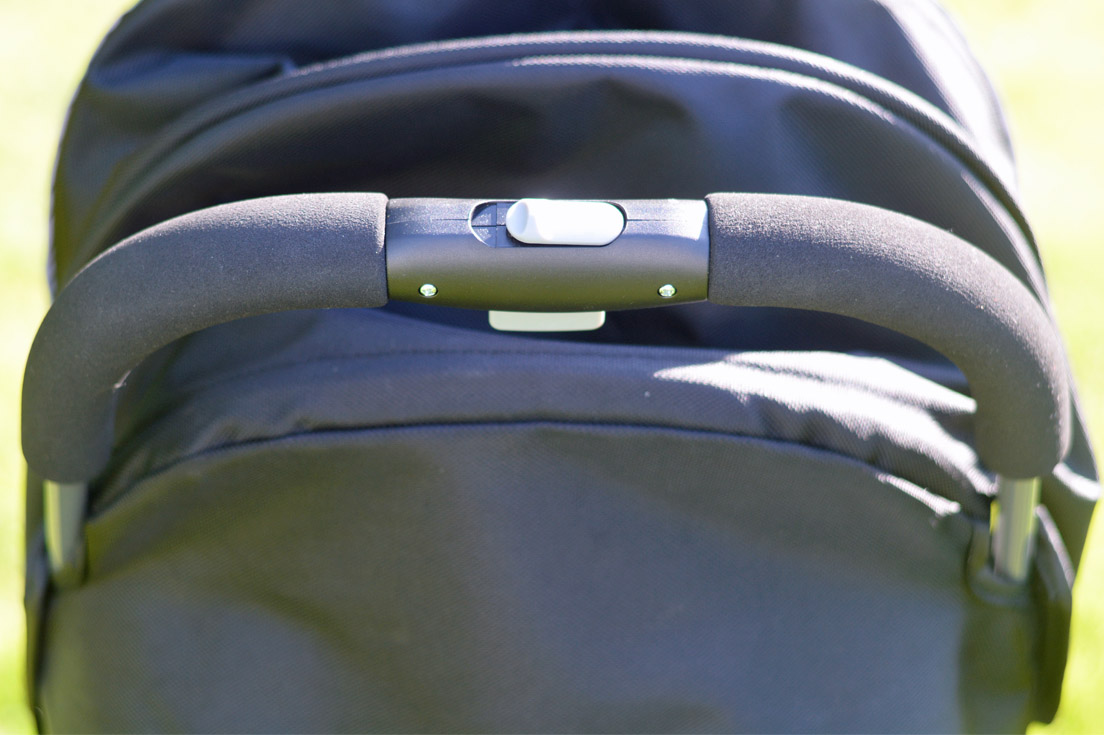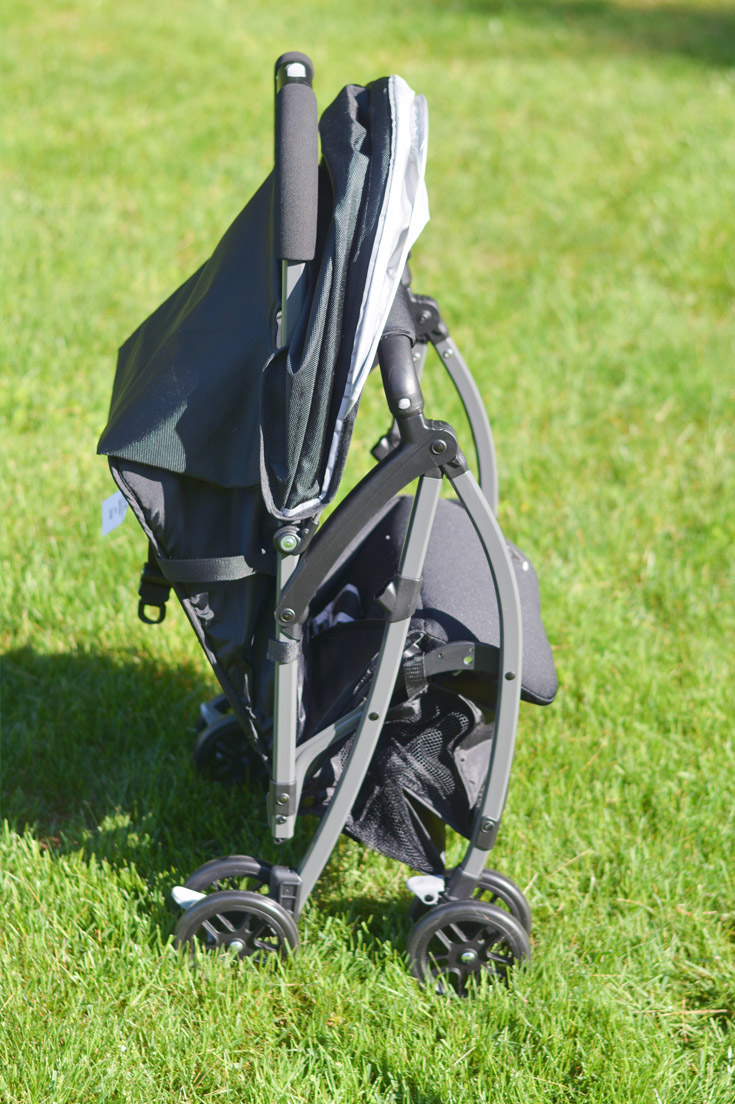 The only thing I would have loved to see on this ultra lightweight stroller is a parent cup holder. While water bottles and sippy cups can be placed in the under seat storage, we visit a number of fairs, theme parks and attractions and it would be great to have a place to put fountain drinks.
Go anywhere with the Jeep by Delta Children Ultralight Adventure Stroller
Stroll to the park for ice cream, take a nightly walk around the neighborhood or head to the city for a weekend away. Where will your adventures lead you with the Jeep by Delta Children Ultralight Adventure Stroller?
*Sample received.