This post brought to you by Nickelodeon's Dora and Friends: Into the City!. The content and opinions expressed below are that of Mommy's Fabulous Finds.
Are you ready for all new adventures with Dora? The popular Nickelodeon character is back in action with a whole new group of friends! Join Dora's new friends Alana, Emma, Naiya, Kate, Pablo and Dora in their city of Playa Verde as they solve problems, speak Spanish, and give back to the community. In the all new Dora and Friends: Into the City! episodes on Nickelodeon, Dora and her friends face challenges and save the day with their ancient magical charm bracelet and a trusted Map App.
As a mother of a preschooler and 1st grader, I often choose television shows that are not only entertaining but educational. While it doesn't always seem that children are learning while they are watching television, they certainly are. Jonathan often counts from 1 to 10 in Spanish, the first time he did it, it caught me off guard, and when asked where he learned it from, it was from watching Dora. He also knows some colors in Spanish, as well as a few action words – up & down.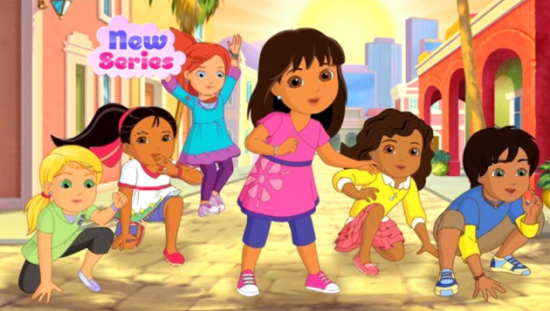 Dora teaches the children valuable lessons in friendship, speaking Spanish, as well as map reading and overcoming challenges in order to solve problems. Who will Dora be helping out in Dora and Friends: Into the City? Catch the newest episodes Thurs. at 12PM ET on Nickelodeon.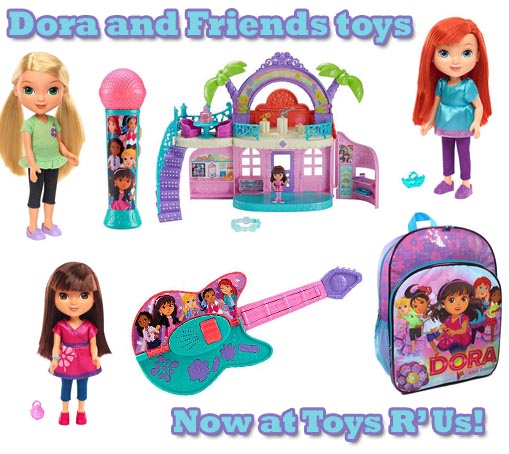 Are your preschoolers excited too for Dora and Friends: Into the City?
Visit ToysRUs.com to watch the all new episode clips of Dora and Friends: Into the City and check out the newest Dora products available. My favorite is the Nickelodeon Dora & Friends Pet Shop Playset and Fisher-Price Nickelodeon Dora and Friends Cafe.
Have you watched any of the new episodes of Dora and Friends: Into the City, what are your thoughts on her new friends?