I participated in an Ambassador Program on behalf of Mom Central Consulting for Discover Boating. I received a promotional item to thank me for my participation.
All winter long I forward to the last weekend of May, the weekend that we get to put the boat in the water! Being a lifelong fan of boating I am excited to announce that I have been chosen as an Discover Boating Ambassador! I grew up spending the summers at my families lake house in New Hampshire, tubing, fishing, water-skiing, and wake boarding and I love being able to now share that experience with my children. At only 4 and 6 years old they already already discovered a love for boating.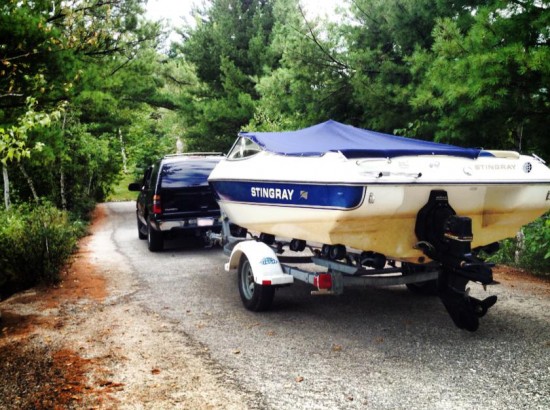 Now that the boys are getting older the summers are getting more fun & exciting. Last year they each started tubing by themselves and this year they both want to learn how to water-ski so we've been on the lookout for a new pair of children's ski's.
Unplug from televisions, smartphones, & tablets and create memories with friends in family this summer. Americans are taking to the water in record numbers: Of the 241.9 million adults in the US in 2013, 36.6%, or 88.5 million, participated in recreational boating at least once during 2013 – one of the highest percentages on record. Are you going to help set a new record this summer?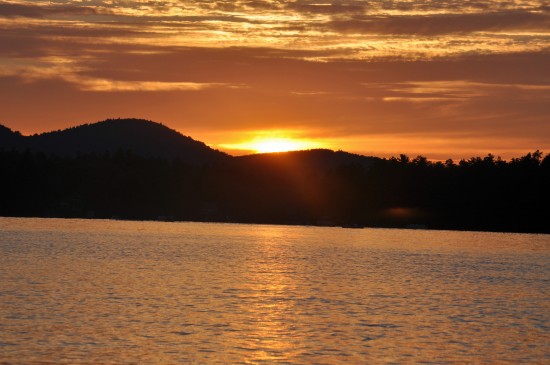 We're hoping that Father's Day weekend is filled with sunshine so that we can spend the day out on the boat, fishing, tubing, and watching the sunset in the middle of the lake – there are some amazing views with the mountains in the background. Every weekend we'll usually pack a few snacks and head out to the middle of the lake and share memories while watching the sunset. When I think of my childhood, boating and the lake house are the first things that comes to mind, fishing with my dad and waking him up at the crack of dawn so I could get some water-skiing in before the lake got busy. He'd spend all day behind the wheel of the boat so all of my siblings and friends could go tubing and water-skiing.
Boating has always been a big part of my family's life, from my grandparents and parents, as well as my children. Do you find yourself reminiscing about memories on the water? Watch and share this touching short film,
Good Run
, about how important boating can be.
I'm thankful that my grandparents have given myself and my family the opportunity to discover boating at such a young age, but if you don't have a boat or are looking at purchasing a boat you can test the waters by renting a boat or a booking a charter. Enjoy a day on the water without having to worry about yearly maintenance, or winter storage.
Do you spend your summer on the water? Do you have any boating plans for Father's Day weekend?
DiscoverBoating.com offers a number of resources for boaters. Whether your a newbie, or have grown up around boating, you'll be able to view tips for storing your boat and boating maintenance, set a budget for a new boat, as well as determine what type of boat you would like as well as where to buy.
Connect with #DiscoverBoating on Facebook, Pinterest, Instagram and Twitter and share your family's love for boating.
Enter the Discover Boating Facebook Contest:
Starting mid-June through the beginning of July submit your best Independence Day boating photos in the Discover Boating Facebook Contest.