This is a sponsored opportunity with Foodie.com
A few years ago if you asked me to bake a pie, I wouldn't know the first thing about making it, nor would I even have a pie shaped dish. Fast forward a few years and now I can't stop cooking and baking. I'm always looking for an excuse to bake a delicious dessert, and love to have friends and family over to enjoy them, or else I'd end up eating the whole thing.
With National Pi Day right around the corner on March 14th, I have been trying to narrow down which pies I want to make. A berry pie, a no-bake pie…or maybe even a Skillet Apple Berry Pie. I never knew you could make a pie in a skillet. Did you?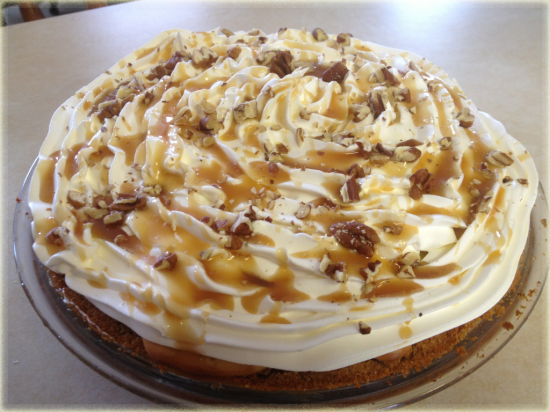 Here's a list of my top 15 Sweet & Savory Pies. I really like the idea of the mini pies, I have never made a mini pie but will have to in the near future, maybe I'll make a few on National Pie Day in a couple weeks.
Berry Fruit Pie
Walnut Turtle Pie
S'mores Coconut Cream Pie
Mini Cherry Pies
Fresh Strawberry Pie
Blueberry Cream Pie
Mini Apple & Rhubarb Pie
Skillet Apple Berry Pie
Caramel Apple Pie
Boston Cream Pie
Lemon Meringue Pie
Caramel Apple Crumb Pie
Mini Apple Pies
Red Velvet Fudge Pie
Chocolate Pecan Pie
Do you have a favorite type of pie?
I'm a chocolate lover, but also enjoy caramel & apple and berries. Yum!