I am participating in a sponsored campaign on behalf of Smucker's and the Mom It Forward Blogger Network.
This winter has just been dragging on, it seems like as soon the walkway and driveway get cleared of ice and snow, we get more. I spent hours yesterday  clearing the driveway of ice, trying to get down to bare pavement so we don't slip and fall, and now we're supposed to get at least another 6-10 inches tonight.
I'm more then ready for spring time, are you?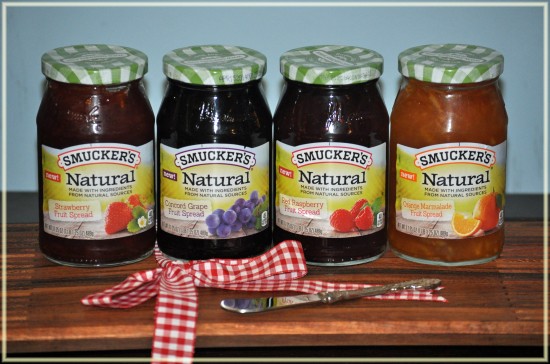 With still over a month until spring, we've been trying to add a little sunshine in our lives with Smucker's® Natural Fruit Spreads. Smucker's® Natural  comes in four delicious fruit flavors – Strawberry, Red Raspberry, Orange Marmalade and Concord Grape. They're made with ingredients from natural sources and real sugar, and contain no preservatives.
The boys have both been cooped up in the house for the past couple of days with school closed due to the blizzard so we decided to escape the cold and  pair together the Smucker's® Natural Fruit Spreads with two of our favorite summertime treats – smoothies and yogurt cups, before long the bowls and glasses were empty and the boys were asking for more.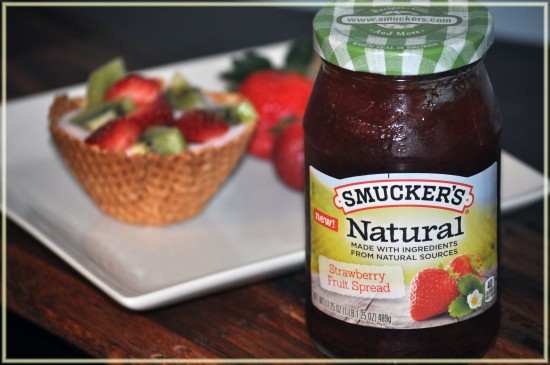 Smoothies are a favorite of everyone in our house, the berries always remind me of sunshine and picnics so for snack time we decided to blend up a banana-orange smoothie and also made yogurt fruit cups. For the banana-orange smoothies we blended together 1 ripe banana, 1 cup yogurt, 1/2 cup ice, 1/2 cup Smucker's® Natural Orange Marmalade, and 1/2 cup milk.  For the yogurt fruit cups I let the boys choose their favorite yogurt and poured it into a bowl, they topped it with their choice Smucker's® Natural Fruit Spread and fresh fruit. The waffle bowls and the fruit spread were a huge hit, the boys have already asked me if we can have it for snack tomorrow.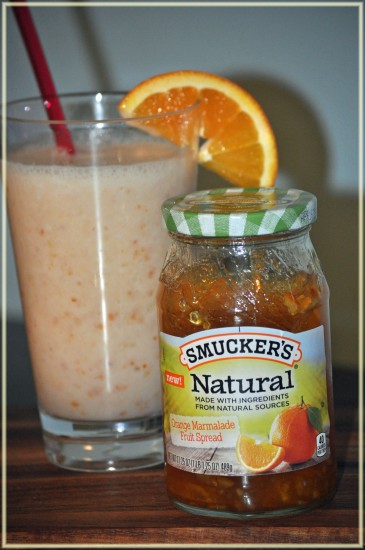 What would you pair Smucker's® Natural Fruit Spreads with?
A Smucker's Pairing is a simple uniting of unique and/or traditional ingredients with fruit spreads as the star that are easy for any home cook to create and have a wow factor!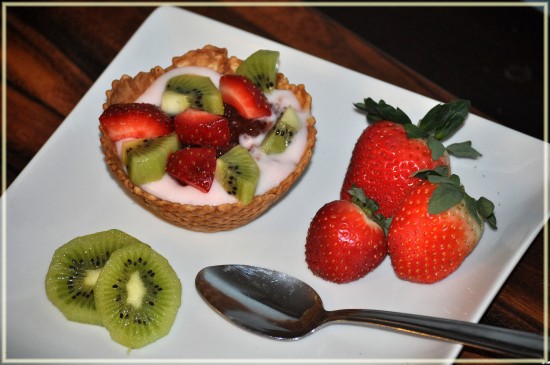 For more great recipe ideas, visit Smucker's on Facebook.
Want to try Smucker's® Natural Fruit Spreads yourself?
Giveaway has ended.
By entering this giveaway, you agree to the Giveaway Rules. This giveaway will end on Feb 22, 2014 at 11:59pm EST. The winner will be chosen via Rafflecopter. The winner will have 24 hours to respond or a new winner will be selected. You must be 18 years or older. Open to U.S. residents only. No P.O. Boxes.