For the holidays as part of a sponsored post for Collective Bias®  I made these easy Garlic Parmesan Pizza Biscuit Cups.
Weekends in December are filled with holiday cheer, decorating the house, picking out our tree, attending Christmas parties and entertaining guests. I have found a new love for baking recipes now that I have two little boys, and wouldn't mind having guests over every weekend knowing that I'd have someone to enjoy all of the food I make.  While we have some holiday recipes that we make over and over for parties, I'm always up for trying out new baking ideas. This past weekend we made some Garlic Parmesan Pizza Biscuits to enjoy while we had family over. You can never go wrong with pizza and Pillsbury Biscuits.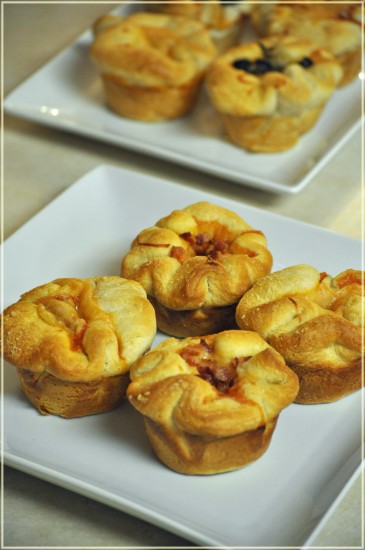 We headed out to Price Chopper earlier in the week to pick up some needed ingredients including Pillsbury Refrigerated Grand Biscuits and Lindsay California Ripe Pitted Olives, I love black olive pizza, and so does Tyler. Jacob and Tyler excitedly went with me to Price Chopper, their number #1 grocery store since they have kid-sized carts! Not only does it make grocery shopping fun, but seeing the boys faces is priceless, they love acting like adults pushing around their own shopping cart, they even load everything onto the register belt and into the car!
When I make different kinds of appetizer cups, I usually do the smaller biscuits, but this time I thought I'd give the Pillsbury Refrigerated Grand Biscuits a try. We decided to make a variety of pizzas instead of just cheese, so we diced up some black olives and cut up some leftover bacon to add to the top.
Garlic Parmesan Pizza Biscuit Cups: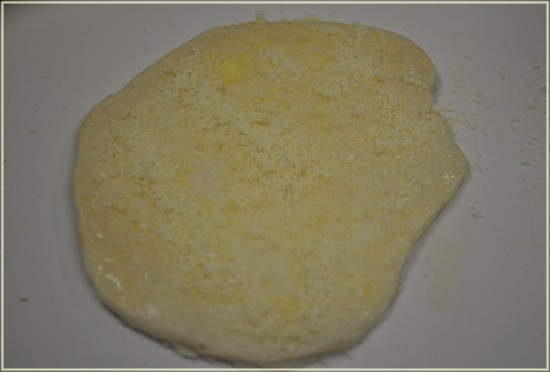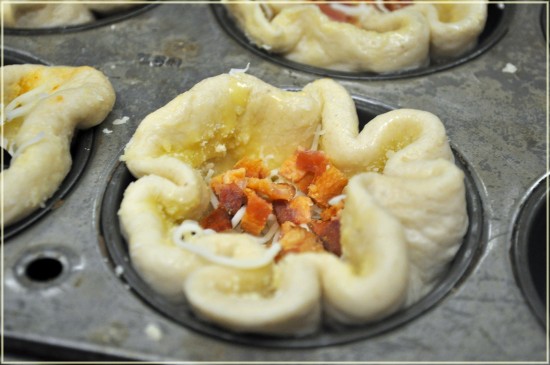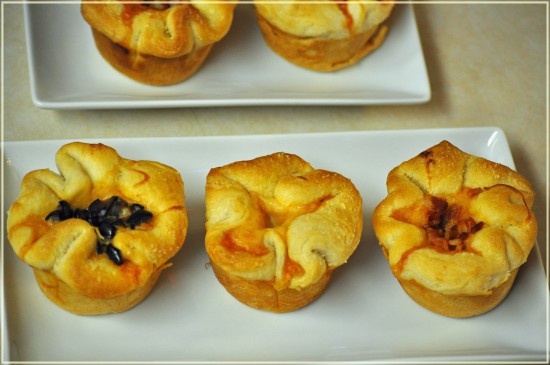 Garlic Parmesan Pizza Biscuits
Ingredients
1 can (16.3 oz) Pillsbury Grands! refrigerated biscuits
¼ cup grated Parmesan cheese
2 Tsp Garlic Powder
2 Tbsp melted butter
1½ cups shredded Mozzarella Cheese
Jar of pizza sauce
Choice of toppings (olives, bacon, pepperoni, ect)
Instructions
Heat oven to 350°F.
Separate dough into 8 biscuits; using a roller flatten each biscuit to about 5 inch round
In a small bowl mix garlic powder and Parmesan cheese together.
Brush butter onto top of flattened biscuit and sprinkle with Parmesan Cheese mixture
Press 1 biscuit at at time in bottom of ungreased cupcake pan.
Add 2 Tbs of pizza sauce, top with cheese and choice of toppings
Bake for 17 minutes or until top starts to lightly brown.
The Garlic Parmesan Pizza Biscuit Cups were quite a hit, not only did the adults enjoy them but so did the children. The flexibility makes them perfect for gatherings since you can pick them up and eat them just a like a cupcake while mingling with friends or you can sit down and eat them with a fork. My brother mentioned how they'd be great with Chicken Parm on the inside, looks like I know what my next biscuit recipe will be!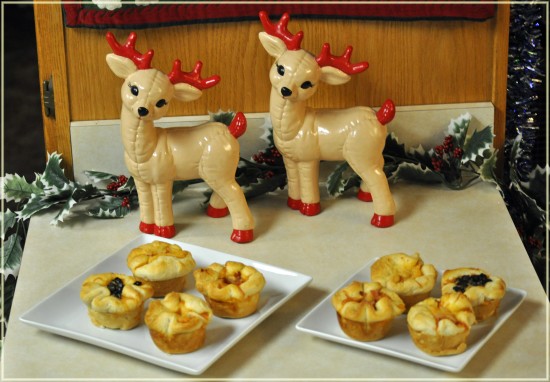 Looking for additional Holiday Recipe Inspiration? Head on over to the Price Chopper Pinterest page for some fabulous ideas.
Follow Price Chopper Supermarkets Holiday Recipes & Inspirations on Pinterest